TRUSTED BY THE CAST & CREW OF HIT TV SHOWS AND MOVIES >>
Award winning tools for production
Scriptation is the proud recipient of a 2021 Engineering Emmy! With its revolutionary set of features, Scriptation is the must-have script reading and annotating app for going paperless among directors, cinematographers, producers, and writers.
I've been able to get script changes at 2AM, transfer my notes, and walk onto a set at 7AM with a script that has everything in it. Scriptation saves me so much time.
Daniella Eisman, Director
First Wives Club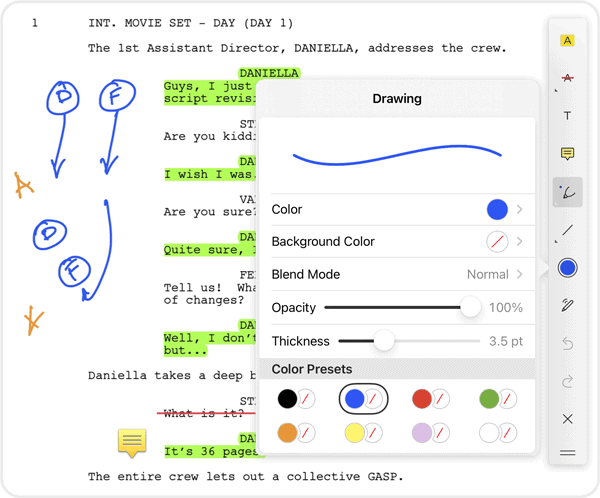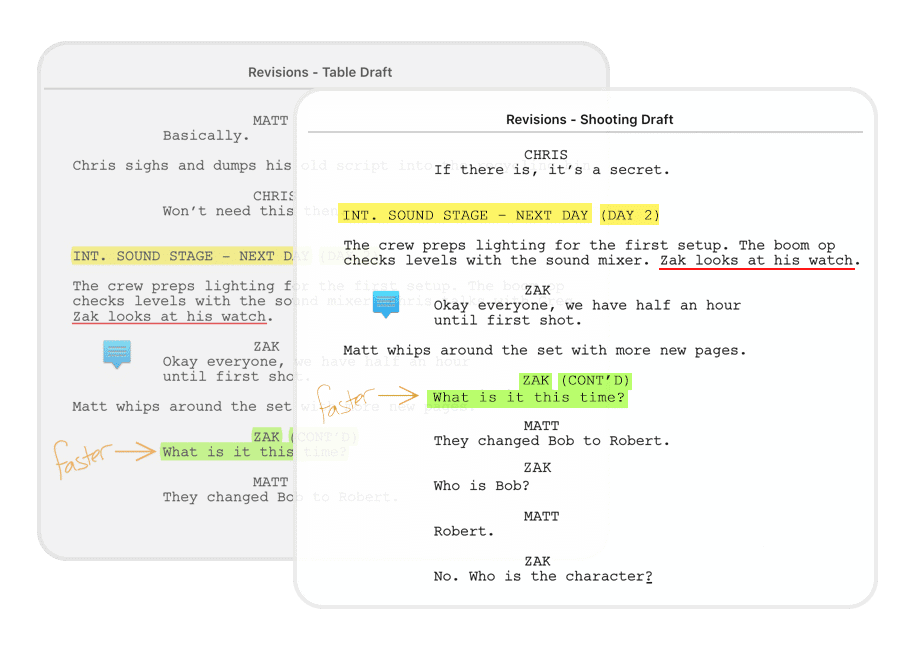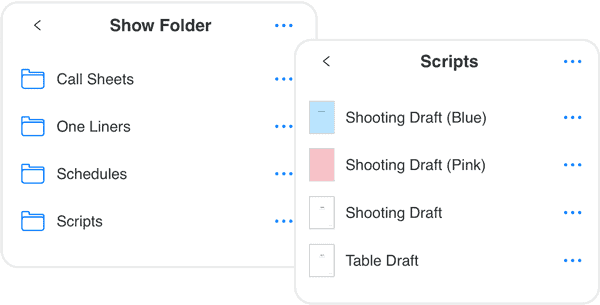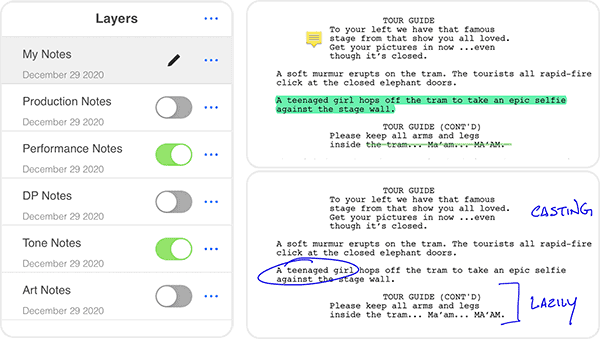 I can add all kinds of information to my script during prep and transfer them instantly into revised drafts. A process that used to take hours, now takes seconds.
Russell Carpenter, ASC
Avatar Sequels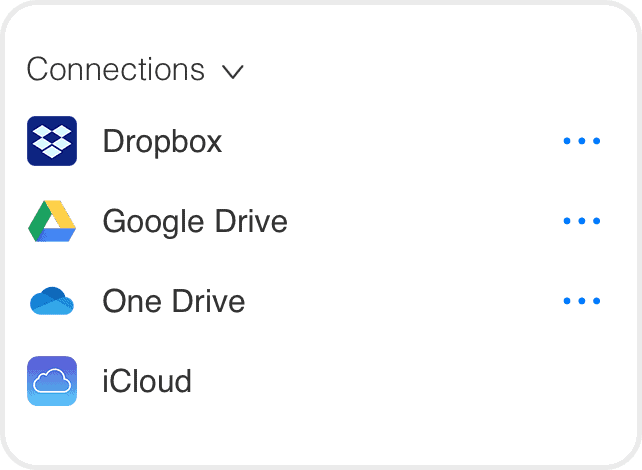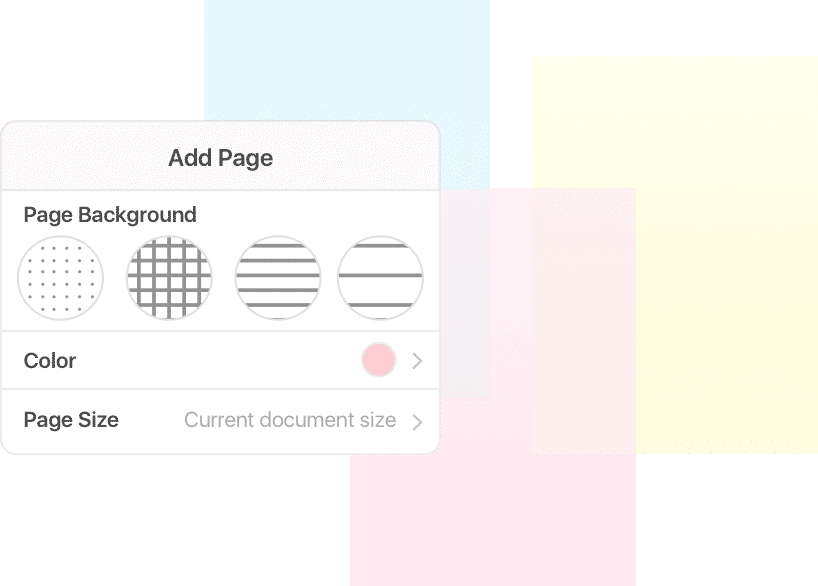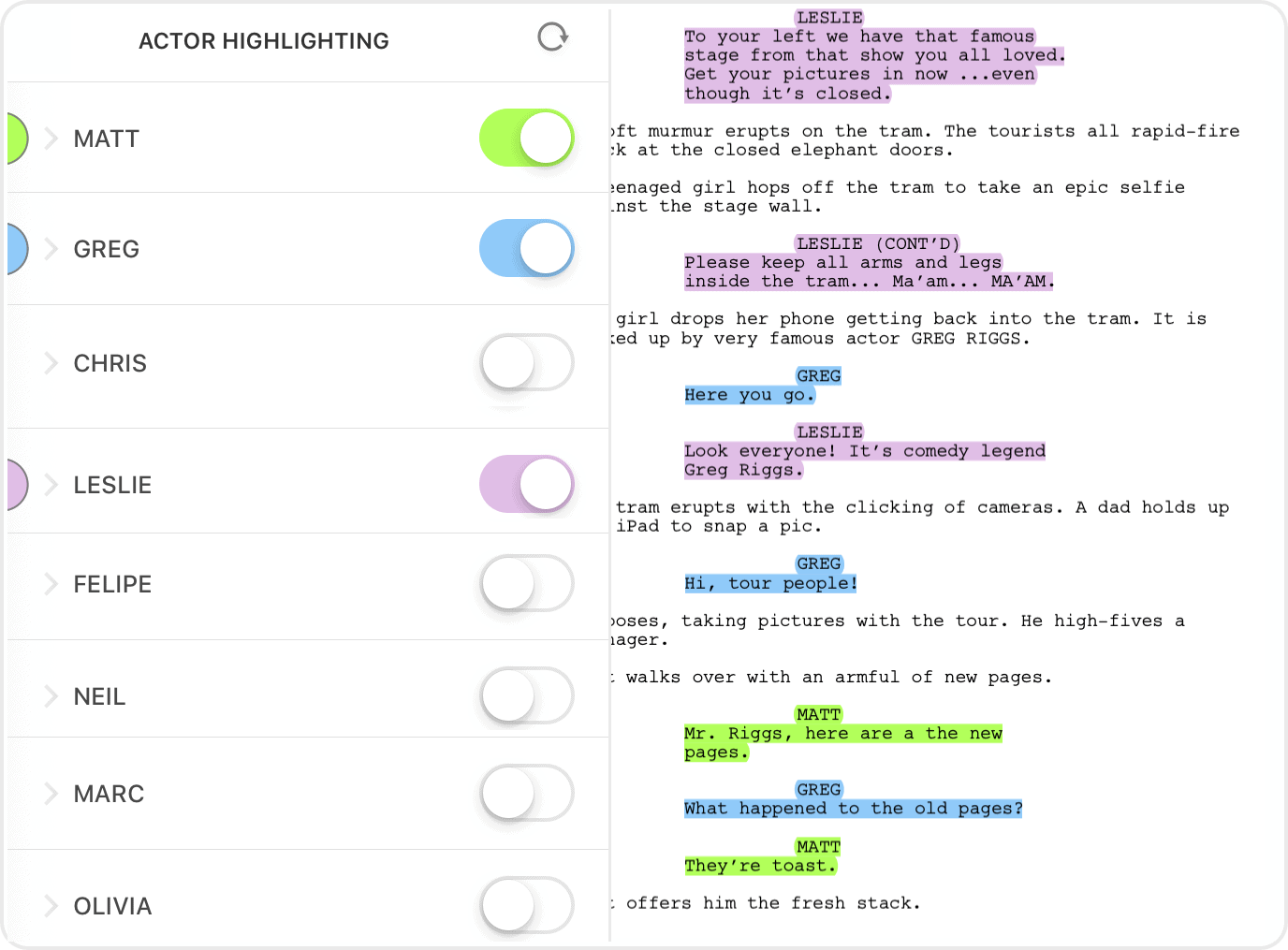 For years I have been frustrated with the amount of unnecessary waste that comes with paper scripts. It wasn't until Scriptation that I could finally go paperless.
Rob Morrow, Actor
Curb Your Enthusiasm, Billions
Be the first to learn about product updates, special offers, and discounts. Also receive access to exclusive video content including webinars and tutorials from industry professionals.