From old to new in seconds
Easily transfer all of your notes with one simple click.
Our powerful algorithm intelligently transfers all of your notes to the newest script, saving hours of recopying notes.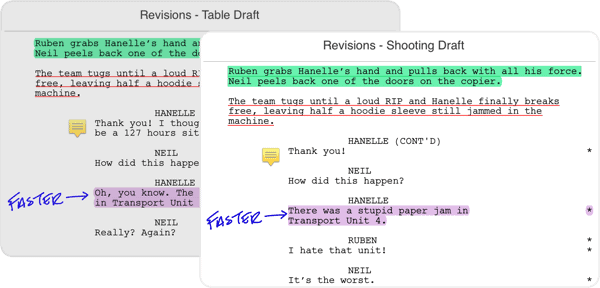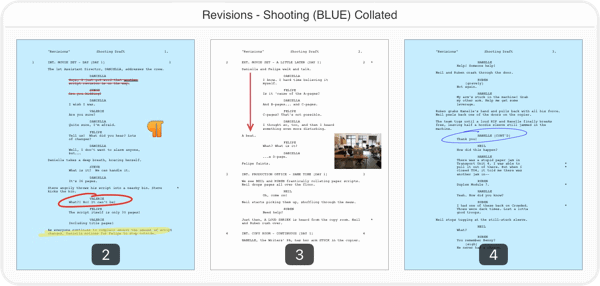 New pages? No problem
Whether Blue, Pink, Yellow, or Green, if there are packets of revisions – there are notes to be transferred.
Scriptation automatically collates revised pages into your own master script, and transfers all of your notes forward into the new pages.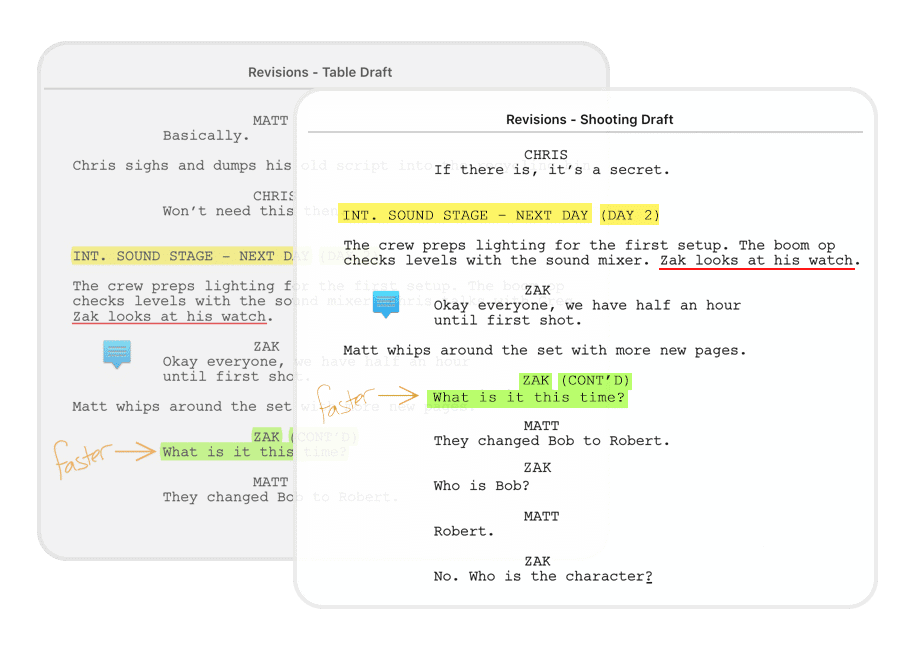 Side-by-side comparison
Generate a scene-by-scene breakdown comparing two drafts of the same script.
See what's changed and where, with all insertions, deletions, and changes detailed out by scene.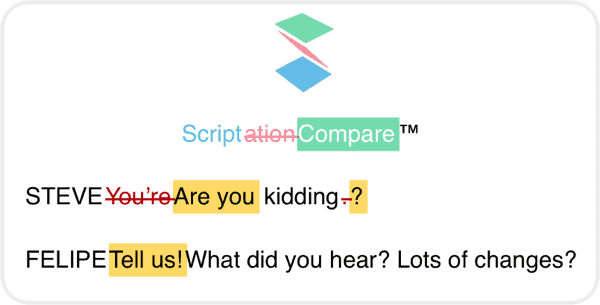 Annotations auto-update
Recognizing rewrites, Scriptation automatically prompts you when a script change causes an annotation to adjust.
Did a line get rewritten? The highlight will transfer to the new draft, and you'll see an automated note alerting you of the change.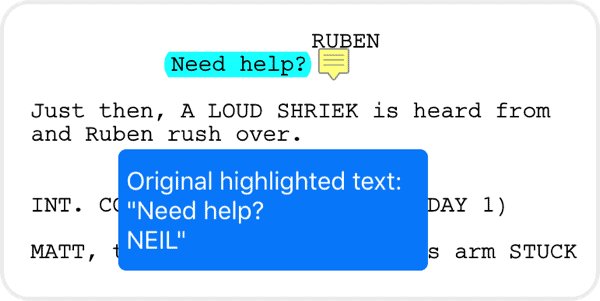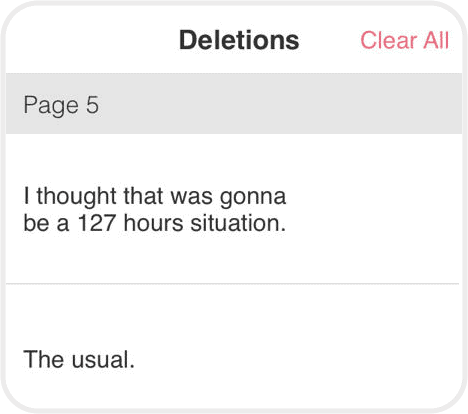 Deleted note tracking
If script content was deleted in a new draft, you are immediately alerted of any deleted annotations .
Retrieving deleted notes from your old draft is simple. No notes are ever gone for good.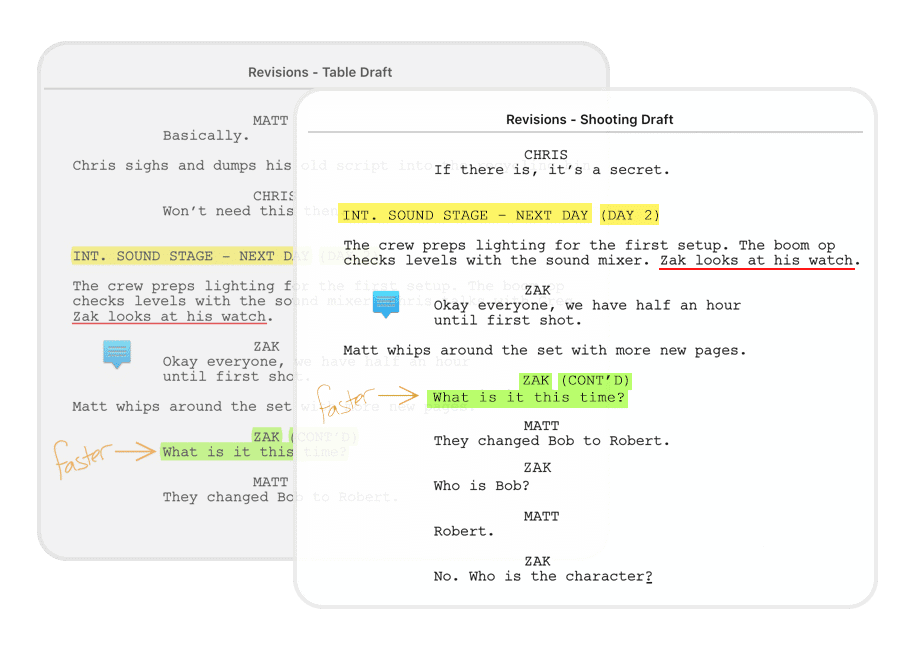 One step transfer
If you're used to spreading out on a table (or a roadbox) to manually transfer your notes, you'll love the ease of Note Transfer.
In just seconds, notes move forward from the old draft into the new.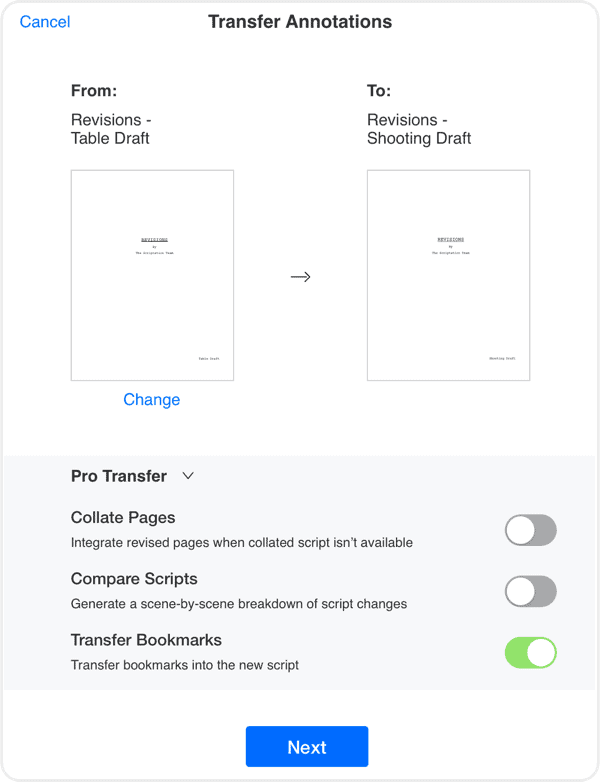 The greatest benefit is the time savings. In television there can be daily new drafts of scripts during prep. My scripts are covered in notes, annotations and highlights. Bringing my personal notes forward to current drafts is simple and fast.
I can add all kinds of information to my script during prep and transfer them instantly into revised drafts. A process that used to take hours, now takes seconds.
Michael Slovis, Director
The Walking Dead
Multi-Layer transfer
Transfer notes from one, some, or all of your layers at once.
In a single step, capture every annotation you need, maintaining your customized layer system for work in the new draft.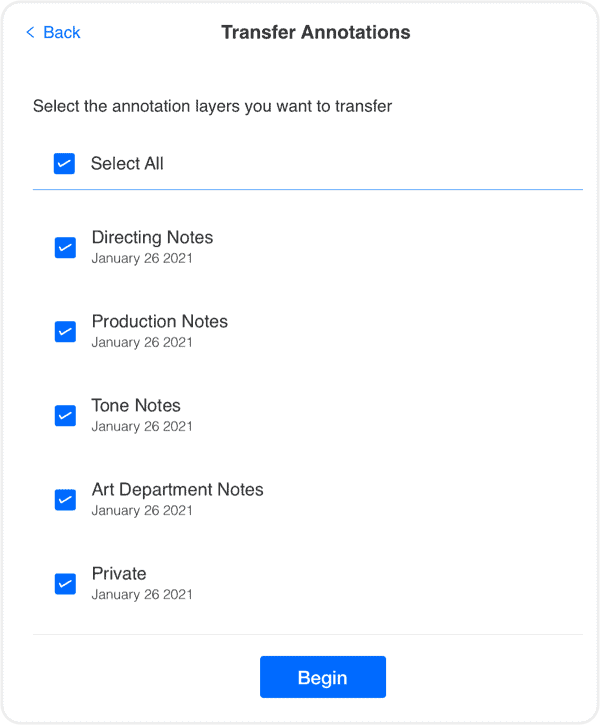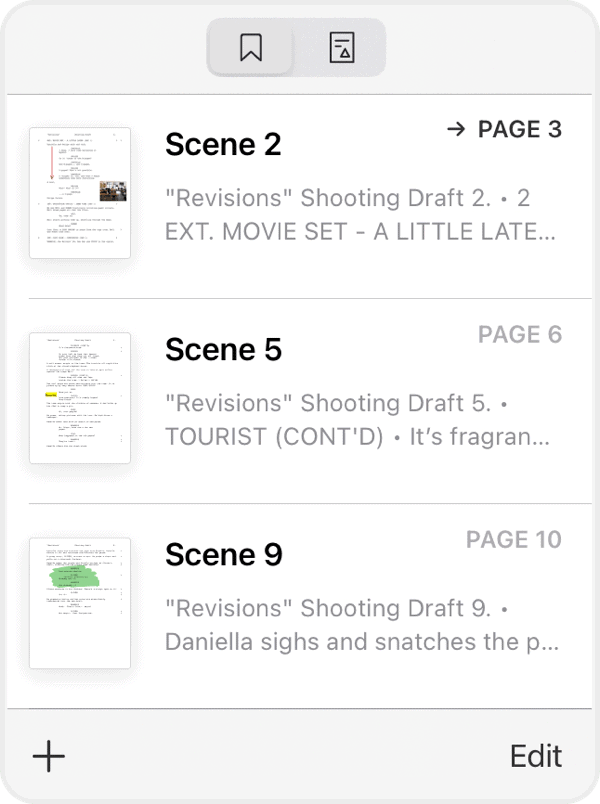 Bookmarks transfer as well
Carry forward every carefully placed bookmark, with their customized names.
Bookmarks intelligently transfer to the correct scene in the new draft, even if page numbering has changed.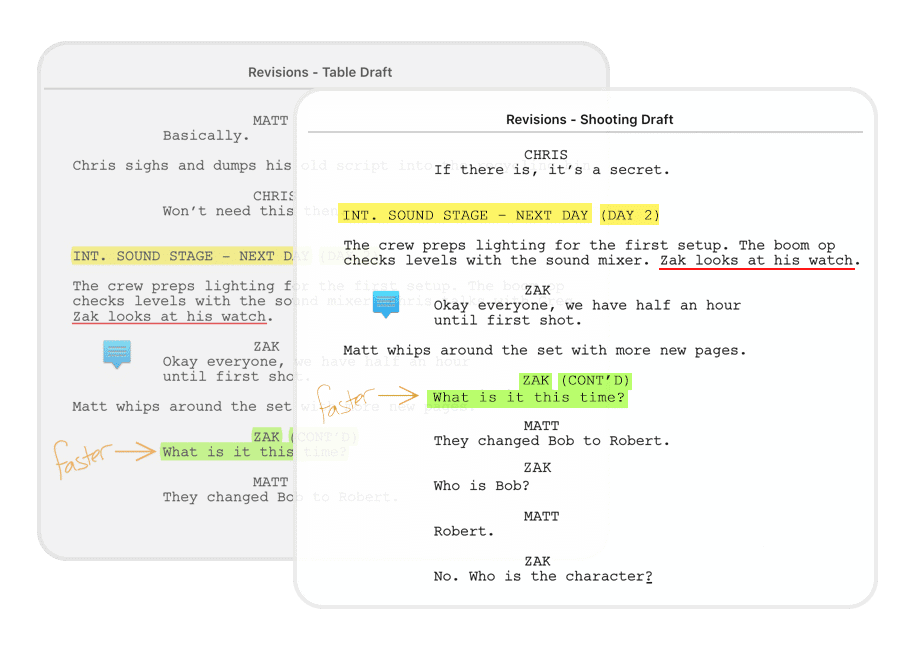 Clear results
The Import Complete window offers clarity after each and every transfer.
Never worry that a note was left behind, as every single marking gets counted.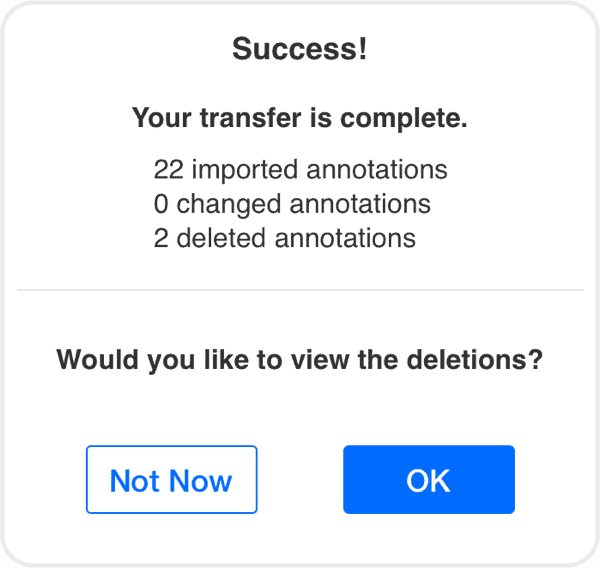 Note Transfer is one of the many reasons Scriptation is the must-have PDF annotation app for going paperless among Oscar and Emmy-winning directors, cinematographers, producers, and writers.
Be the first to learn about product updates, special offers, and discounts. Also receive access to exclusive video content including webinars and tutorials from industry professionals.