Page management hub
A birds-eye view displays your script from a whole new level. Sort by Annotations or Bookmarks to easily navigate throughout your file.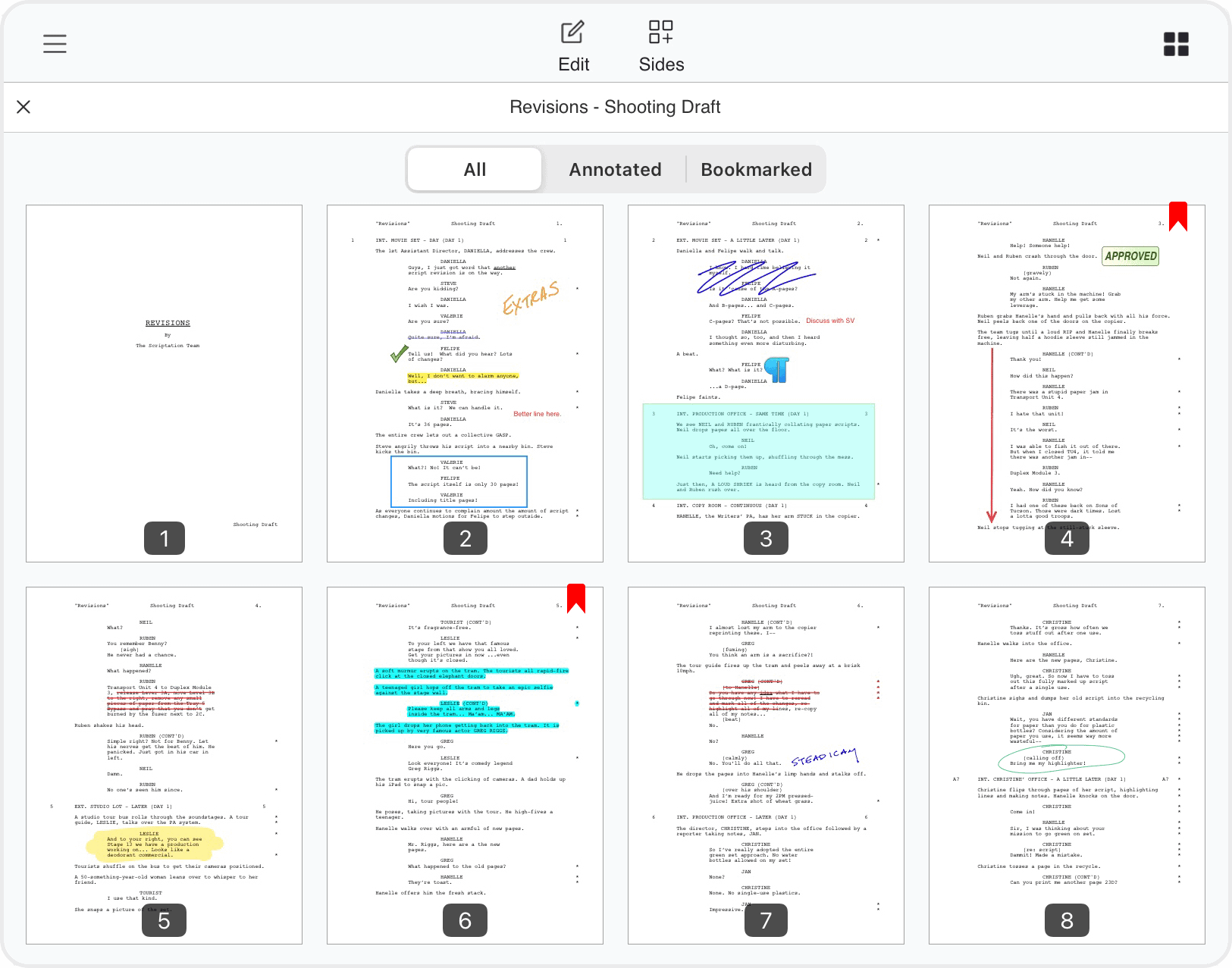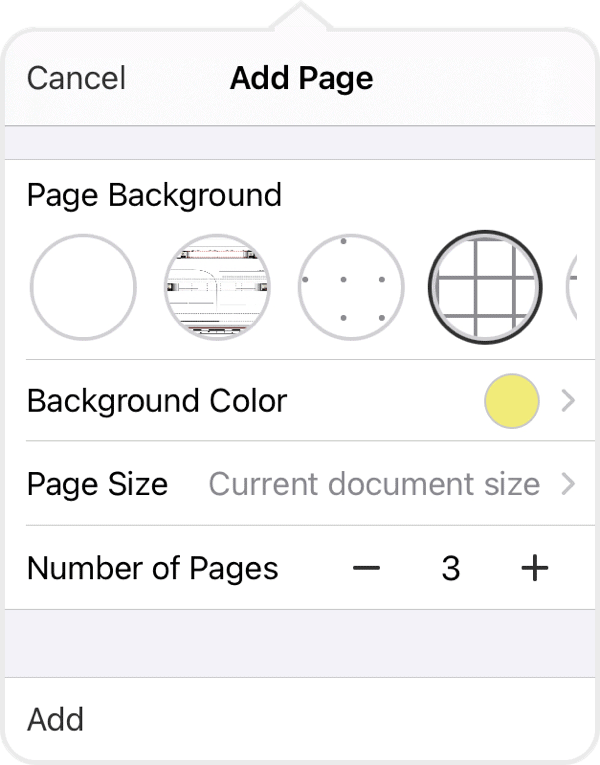 Insert blank pages for notes
The Facing Pages feature allows you to add a blank page before every script page, ensuring you are ready for notes at a moment's notice.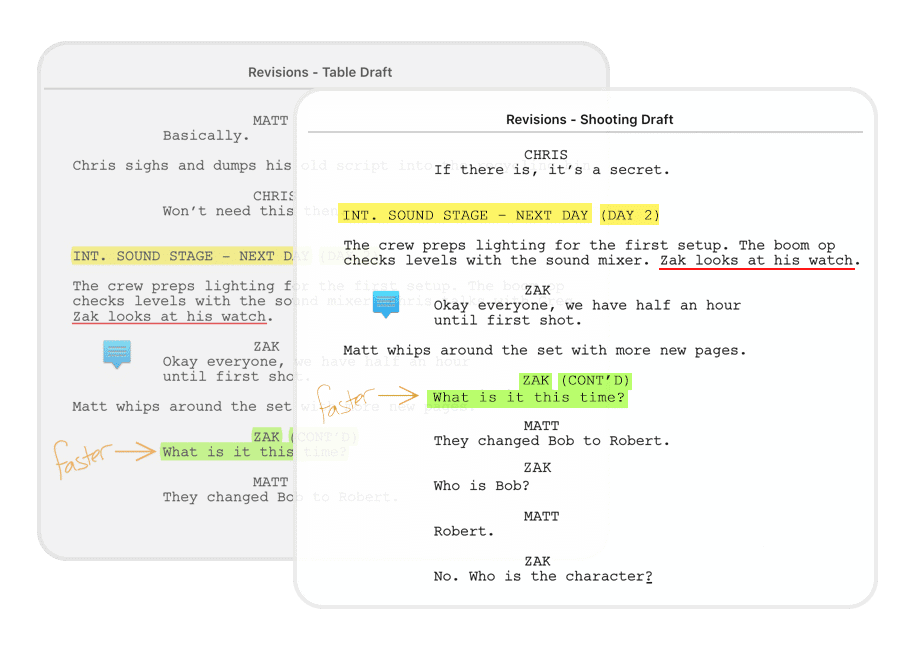 Plans, Templates, Images
Fully customizable pages allows easy insert for set plans, templates, photos, and more. However you already like to setup your script, Scriptation is ready.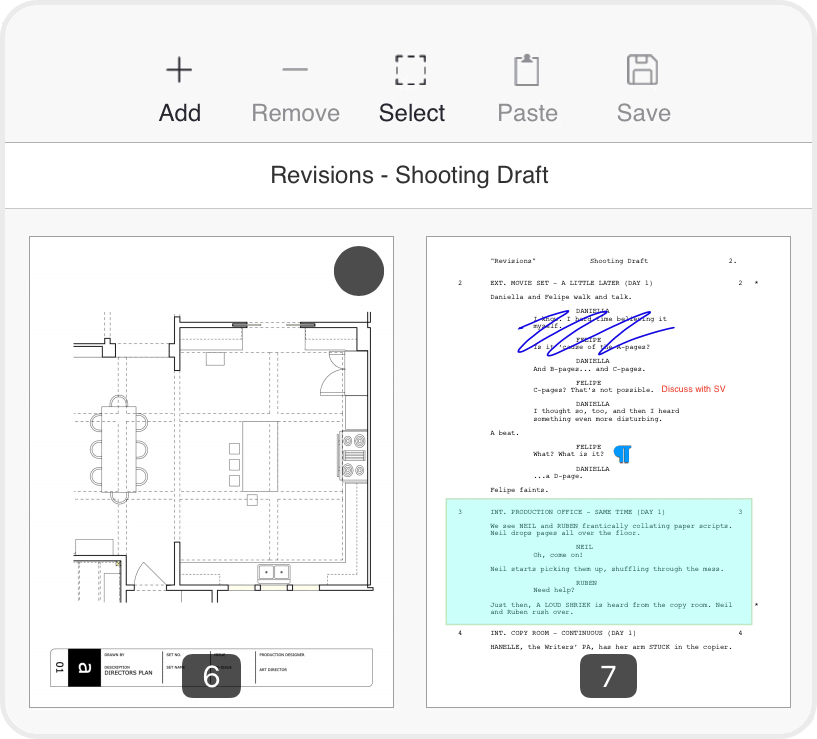 Rearrange your pages
With one-touch tap and drag, easily reorder your custom pages as needed. You're never locked in with added pages, and can always reorder your content as needed.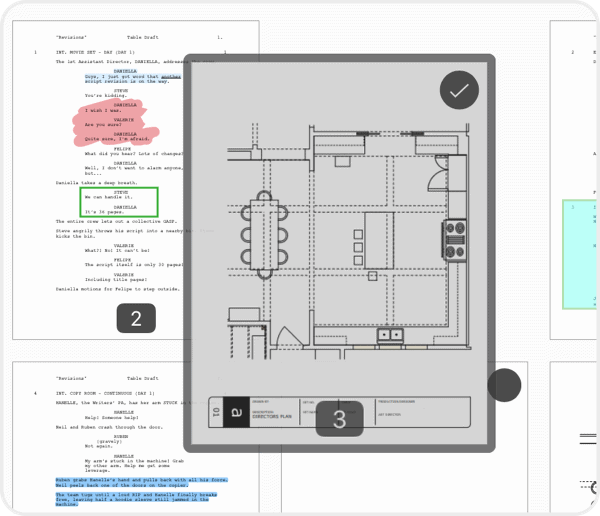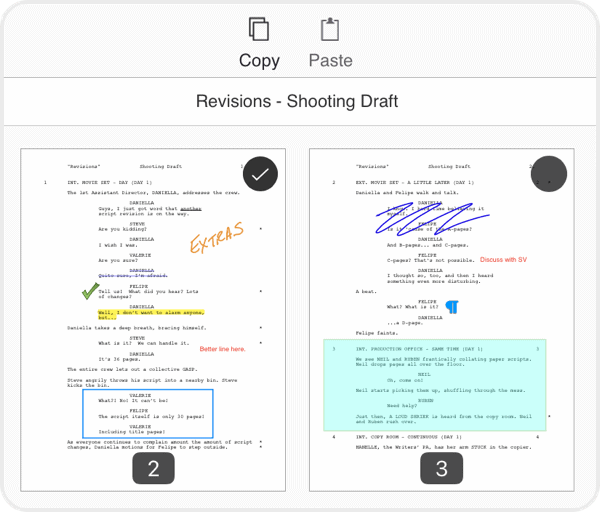 Copy & Paste
Copy and paste pages from PDF to PDF. Shooting multiple episodes at once? It's easy to copy and paste pages into any custom sides file.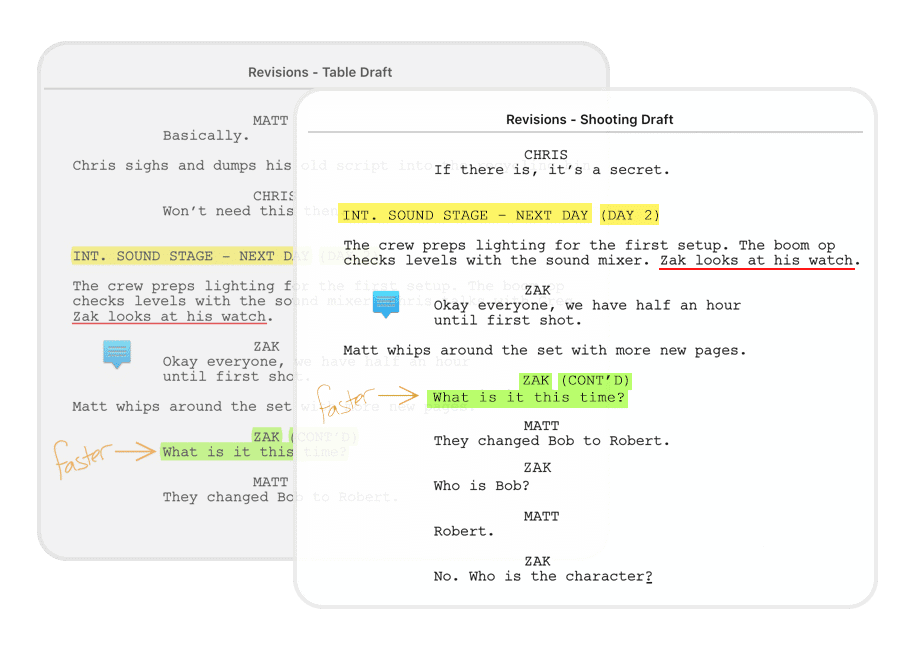 Preloaded pages
With graph paper, lines, dots, and colors to choose from, there are thousands of combinations at the ready. Whatever your workflow, Scriptation has a prebuilt template for you.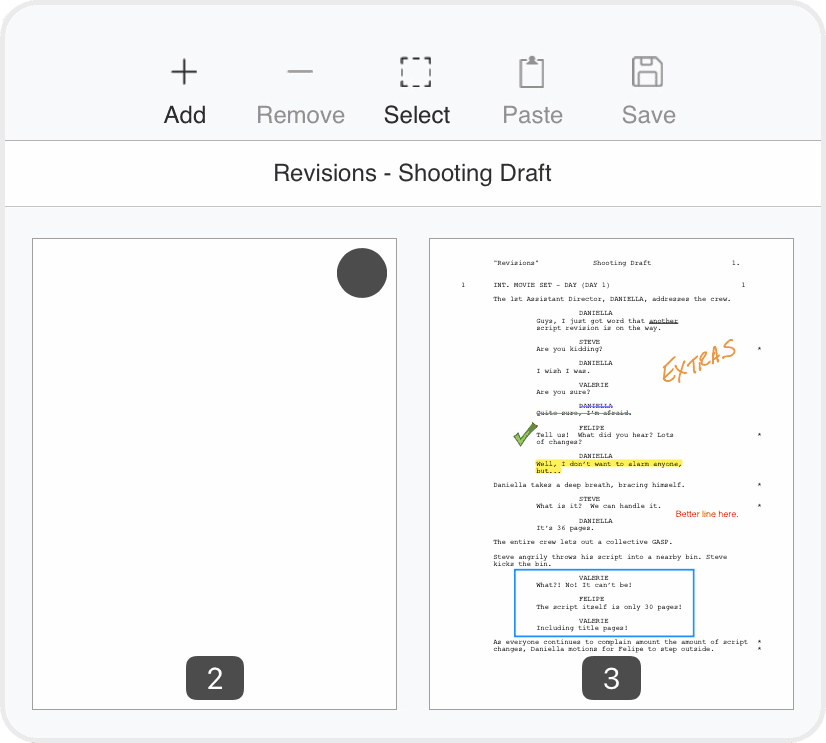 Scriptation keeps all my photos, overheads. and notes in one place, and saves so much time.  I love being paperless, but even more I love centralizing my creative and technical notes in such a great digital way.
Jen Prince, Director
Miles Underwater
The Page Maker is one of the many reasons Scriptation is the must-have PDF annotation app for going paperless among Oscar and Emmy-winning directors, cinematographers, producers, and writers.
Be the first to learn about product updates, special offers, and discounts. Also receive access to exclusive video content including webinars and tutorials from industry professionals.