Annotations that power note taking
Pen and paper, meet stylus and tablet.
Go paperless with tools to highlight, type, write, add photos, record sound, and more.
Precise mark up tools
With tools that intelligently recognize PDF text, Highlight, Strikethrough, Squiggle, and Underline all function precisely with your content.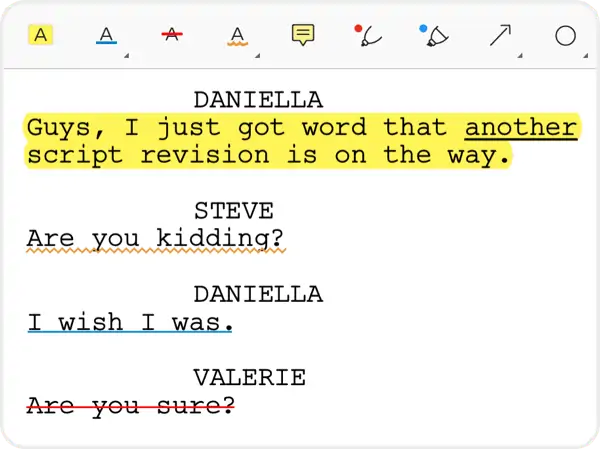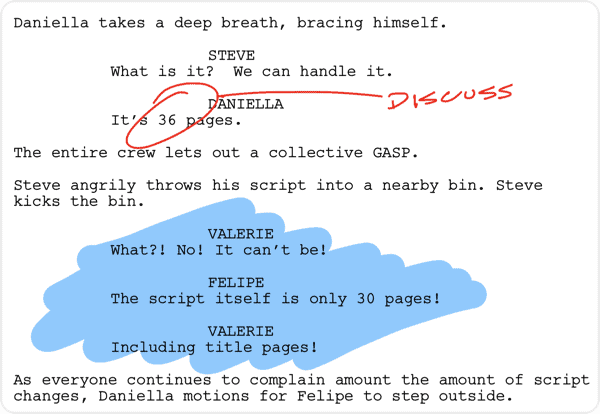 Draw with pen and markers
Use your stylus, finger, or mouse with fully customizable writing tools. Adjust color, opacity, line weight, and more to maintain any system you like.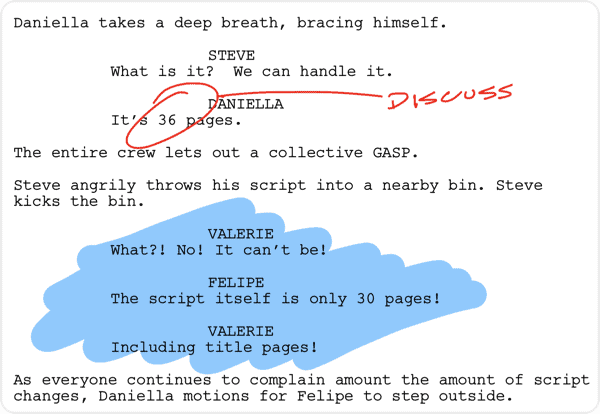 Image and audio capture
Through Camera integration, Photo Library access, Audio Recordings and Hyperlinks, you can create, insert and link to media from right within your script.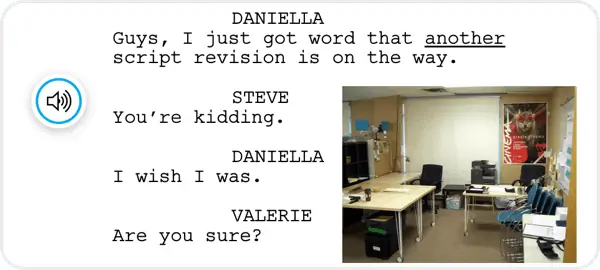 Save personal annotations
Save custom markings in a personal library for continued use across all of your files. When you go to Transfer, all of your Annotations automatically move forward to the new draft.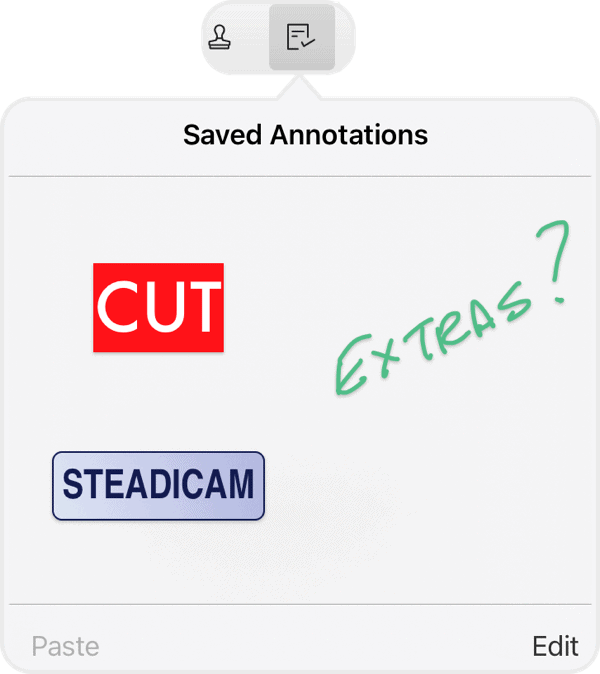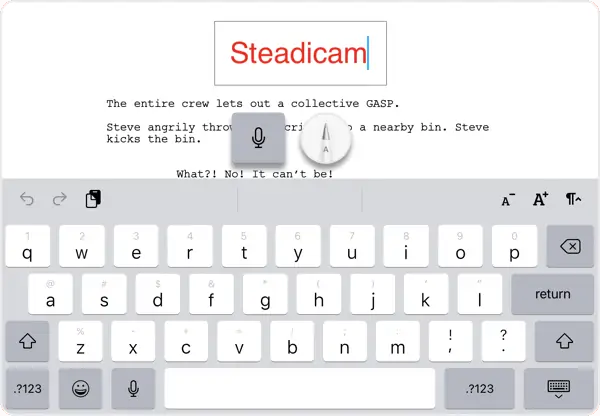 Dictate and scribble
Type content with a keyboard, speak into Siri, or even use iOS 14's Scribble, a powerful handwriting-to-text converter. It's never been easier to take notes on your own terms.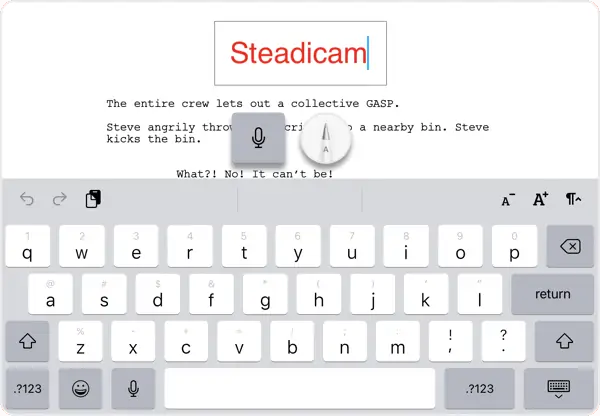 Select a sticky note
With pre-made shapes and colors, there are tons of stickies at the ready for any custom note taking system. Want a custom designed sticky? Attach a note to a Saved Annotation!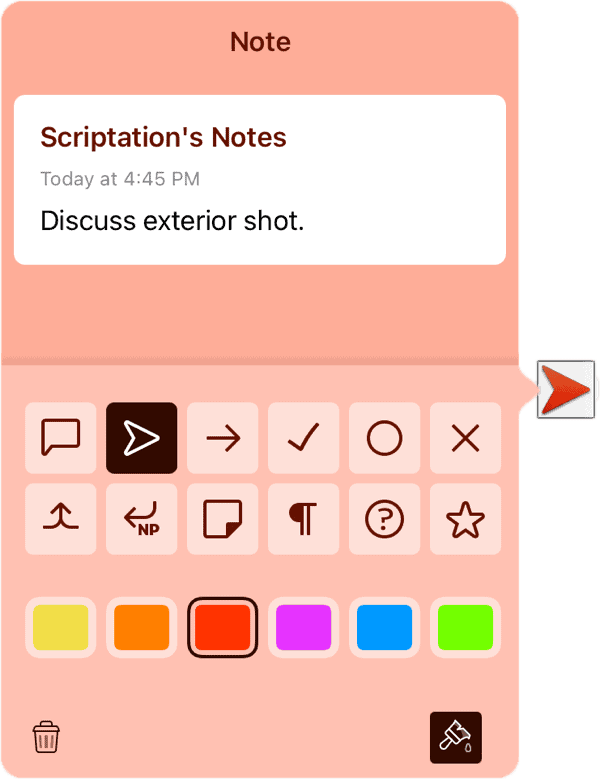 Bold and colorful stamps
Dozens of existing stamp designs live alongside a custom stamp creator, with options to personalize text, color, and automated date/time.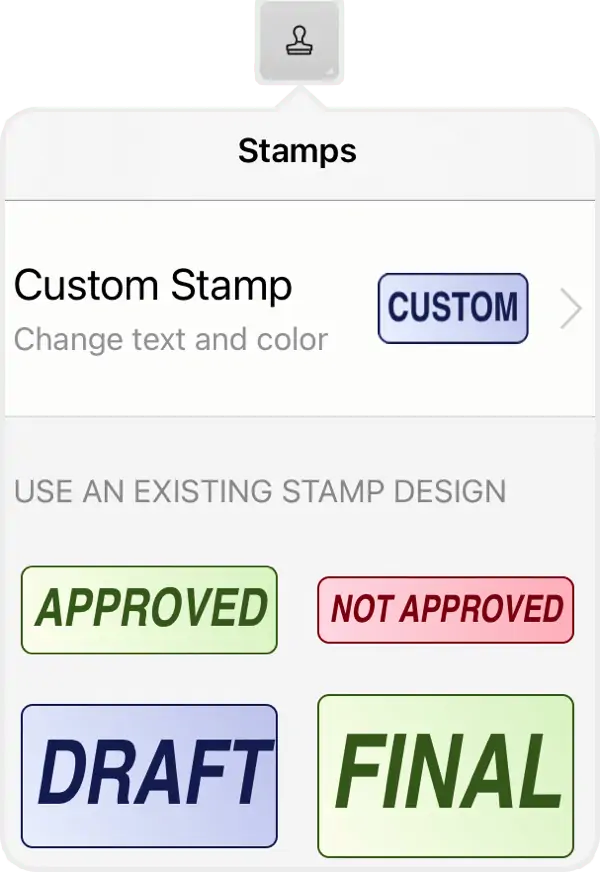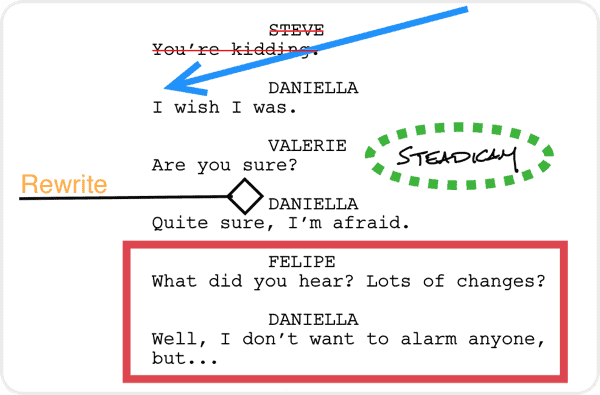 Design infinite shapes
Draw any shape with the highly customizable line, ellipse and rectangle tools. Each tool's Style Palette easily adjusts colors, line weight, opacity and more.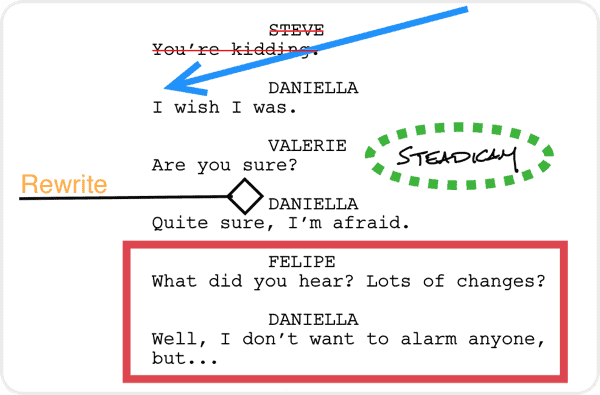 Attach notes to anything
With Scriptation, the power to add a note to every annotation helps keep your script from getting cluttered, and allows certain notes to stay private.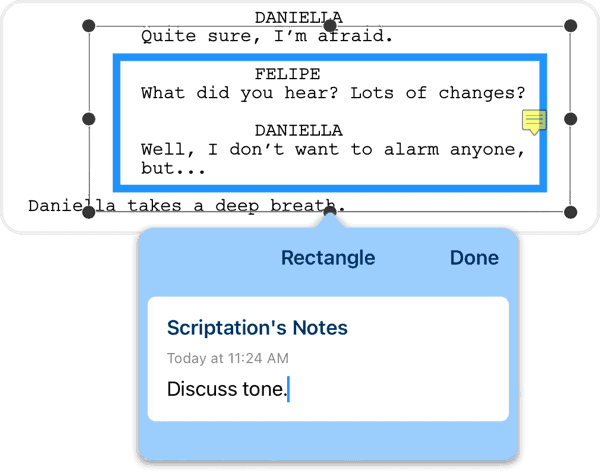 Annotations is one of the many reasons Scriptation is the must-have PDF annotation app for going paperless among Oscar and Emmy-winning directors, cinematographers, producers, and writers.