Instantly share notes within your team
Built for a fast-paced production environment.
Live Layers keeps your team in sync.
Powerful sharing capabilities
Have an important line change? Last minute updates? Share it instantly with Live Layers. Live Layers keeps teams moving towards the same goal, with instant collaboration.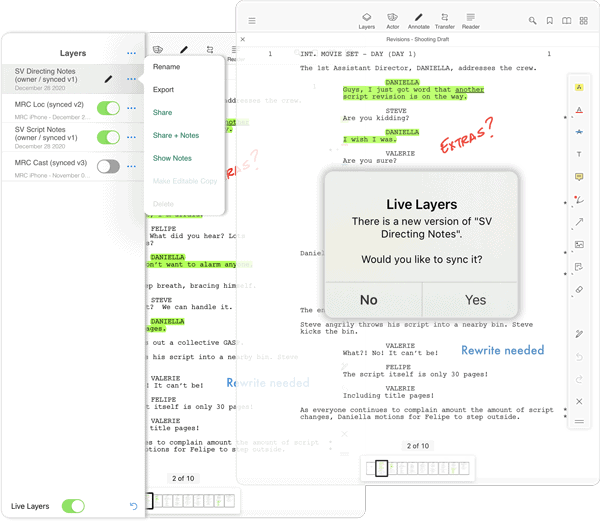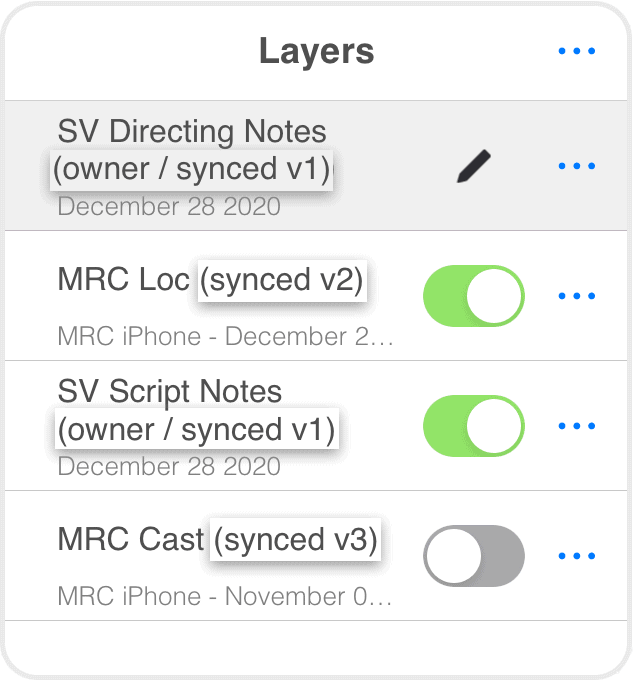 Stay up to date with versioning
Whether you create Live Layer content yourself, or receive Live Layers from others, you're never out of date. Every time a Live Layer is shared, a new version is synced with the entire team.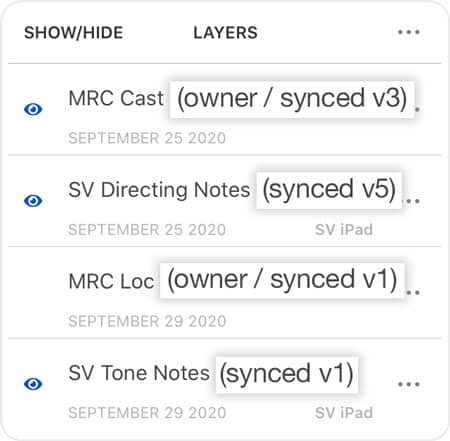 Notifications keep you informed
Just one tap is all it takes to send and receive. Not in the app? No problem. Live Layers notification technology pushes you updates whenever you're back in your script.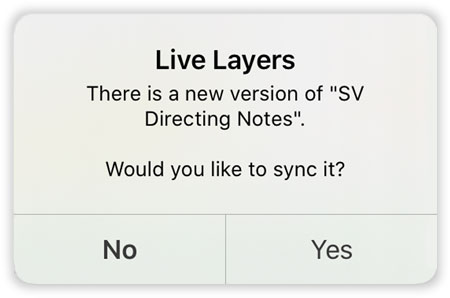 Layers with infinite collaborators
Toggle on and off your Live Layers to view your own notes, or your team's notes alongside your own. Working in three dimensions allows you to see the entire picture.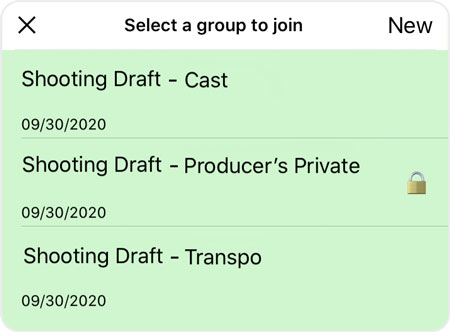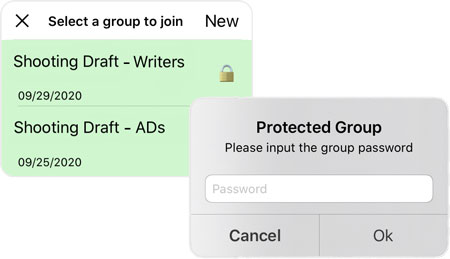 Password protected and private
Not every note is meant for others to see. Restrict access by choosing to keep certain Layers private, and entire Groups password protected.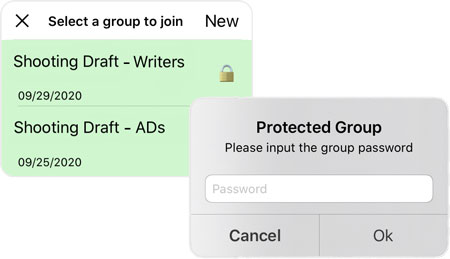 Add details with Share + Notes
Just sharing a file isn't always enough. With Share + Notes, you can include a detailed description within the Share, so your team knows exactly what changed in the new version.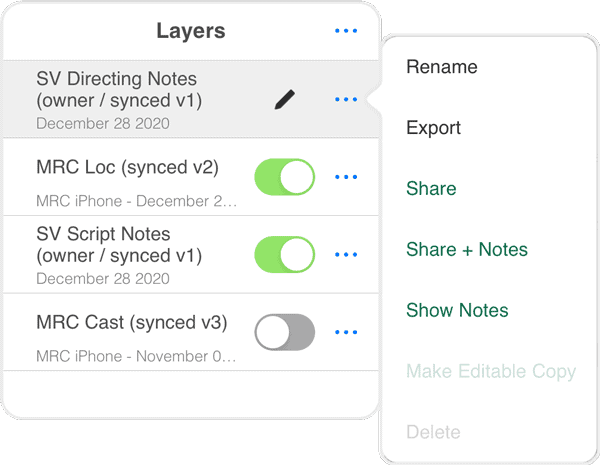 Live Layers comes loaded with features. It's one of the many reasons why Scriptation is the must-have PDF annotation app for going paperless among Oscar and Emmy-winning directors, cinematographers, producers, and writers.