Easily create sides to inform the team
Going paperless with sides makes it even easier for everyone to know the day's work.
Simple page selection, and creation of a new shareable file, all within seconds.
Simple page selection
One checkbox is all it takes to select a page for sides. Sides can be created with both clean script pages, or ones that include your most recent notes and layers.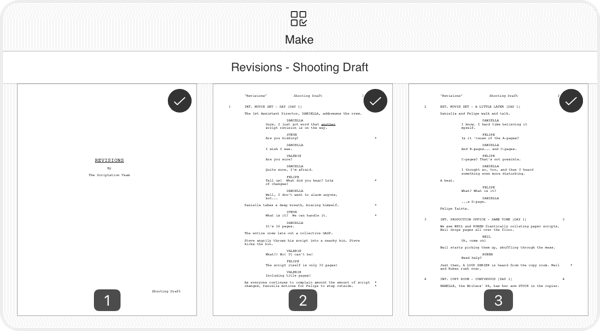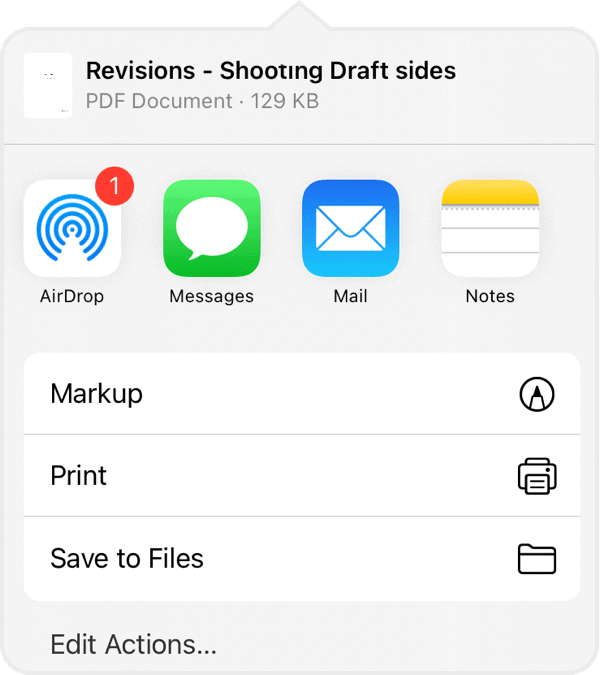 Shareable within seconds
Collaboration is easy with in-app sharing options. From complete PDF export to Shareable Layers, or even the instant Live Layers, your team is empowered to share in multiple ways.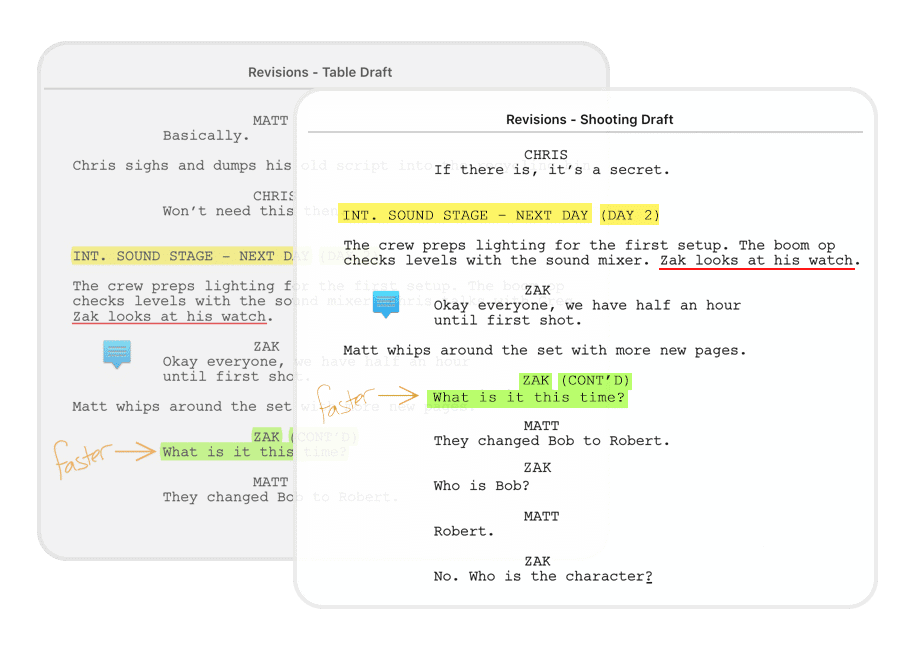 Multi-episode functionality
Mix and match scenes from multiple episodes in a season. It's easy to pull content into sides from your entire collection.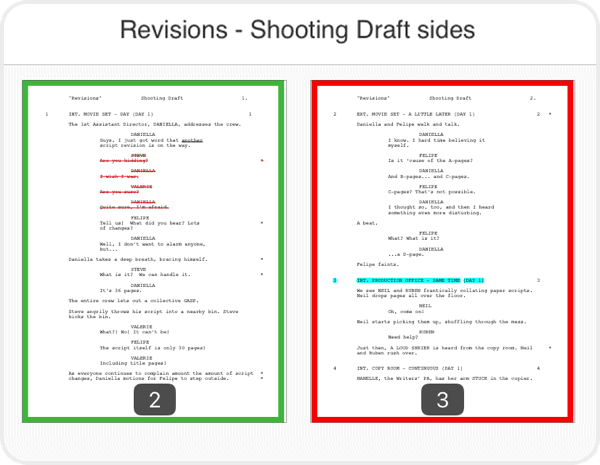 Instant reordering
With one-touch tap and drag, easily reorder your sides as needed. You're never locked into a shooting order, and can rearrange your content as needed.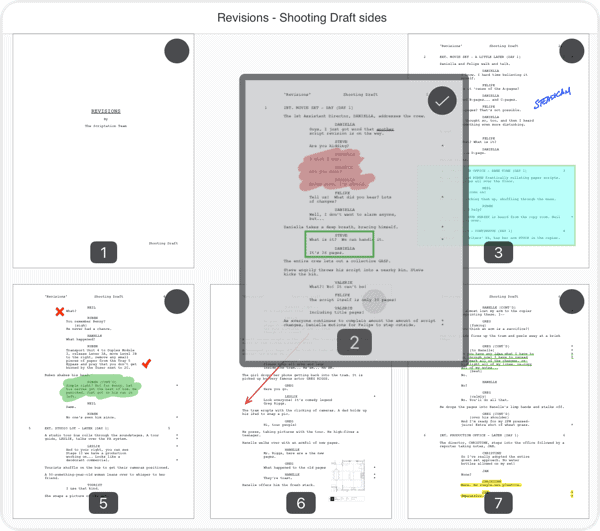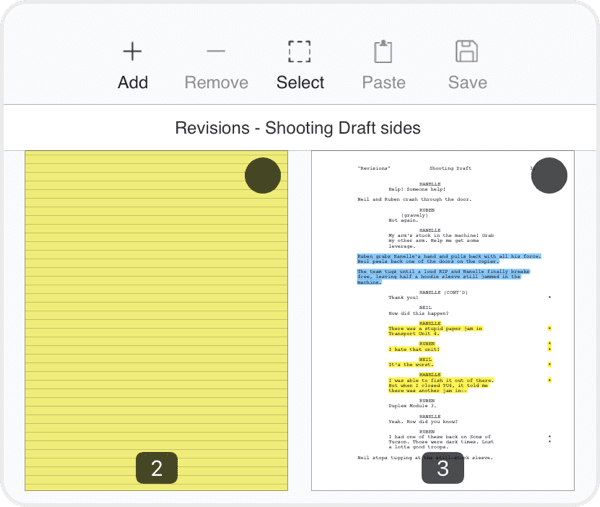 Sides with Template Pages
With graph paper, lines, dots, and colors to select within any page size, there are thousands of combinations of preloaded pages to add into your Sides file.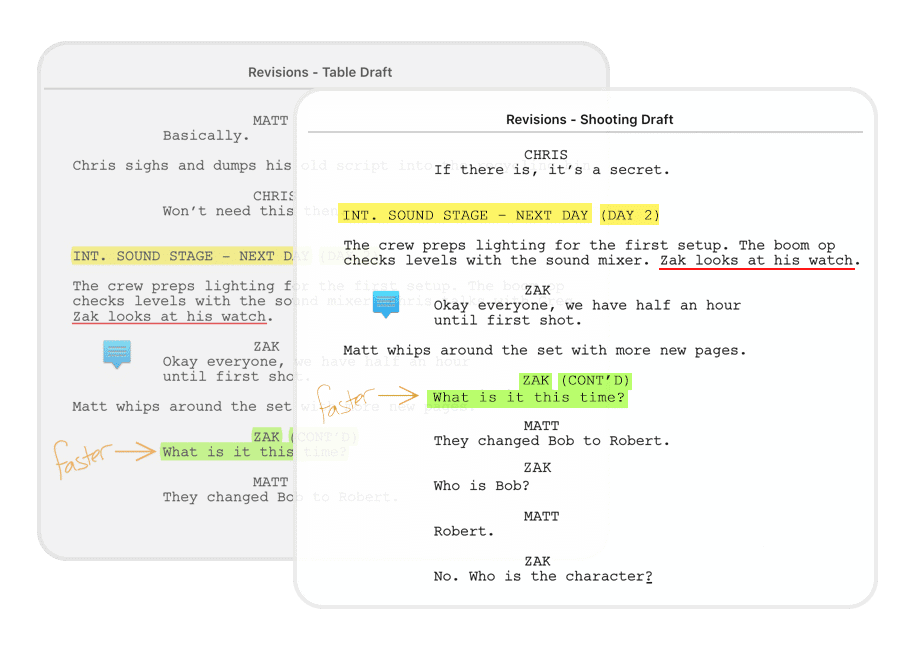 Layered collaboration
Experience the power of Layers from within Sides. Organized by departments, meetings, or personal categories, customizable Layers allows notes to be grouped together.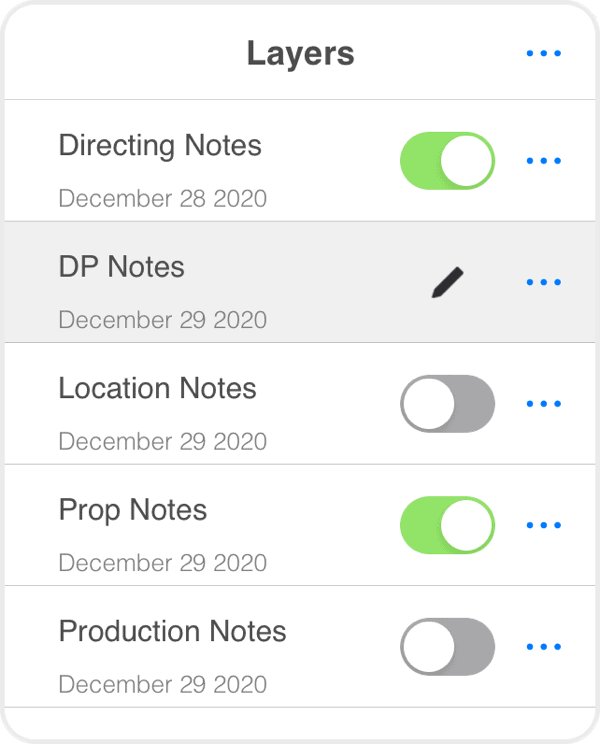 Creating sides is one of the many reasons Scriptation is the must-have PDF annotation app for going paperless among Oscar and Emmy-winning directors, cinematographers, producers, and writers.