Work in three dimensions
Customizable Layers allows for notes to be grouped together in any way.
Layers enable notes to be organized by departments, meetings, or personal categories, and then transfer as a complete set to your new draft.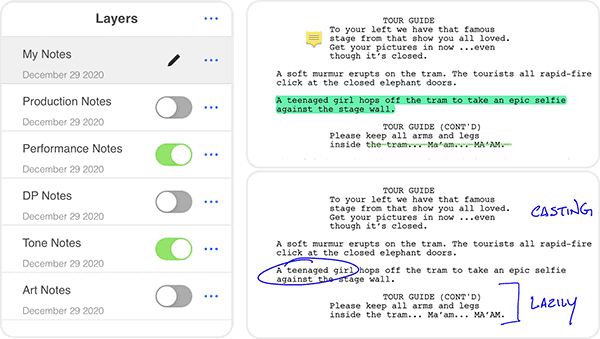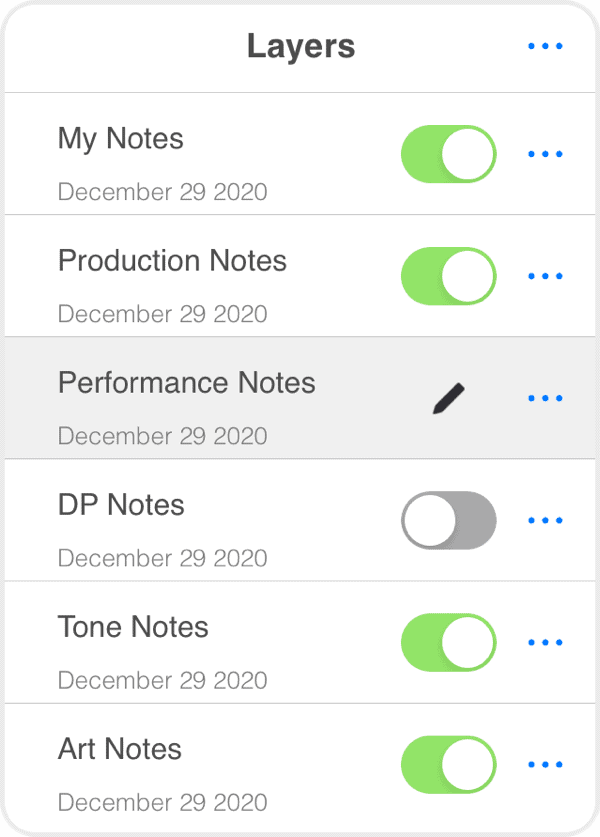 View layers on demand
Turn layers on and off as you need them using individual toggle switches, or the show all / hide all feature.
The pencil icon shows the layer actively being worked on. It only takes a single tap to switch.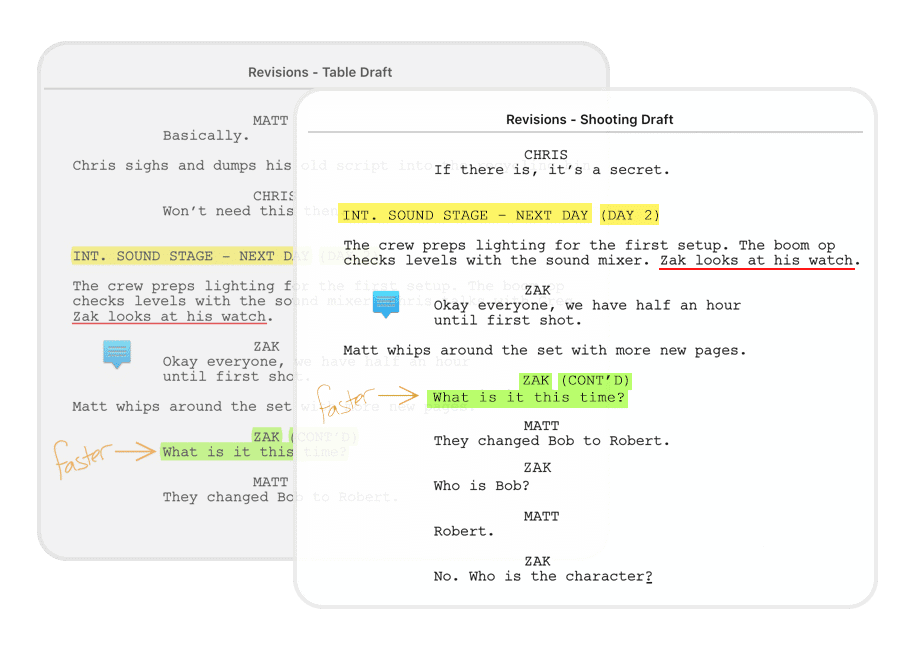 Powerful team sharing
Have an important line change? Last minute update? Share it instantly.
Live Layers keeps teams moving towards the same goal, with up-to-date scripts and instant collaboration.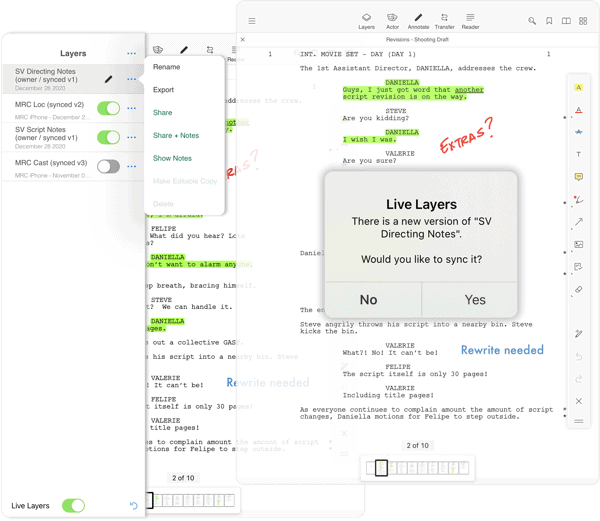 Export and share
With Shareable Layers, export your annotations to share with other users as a Scriptation Layer File. (.slf)
The recipient can import the file into their own script, and view your shared notes alongside their own.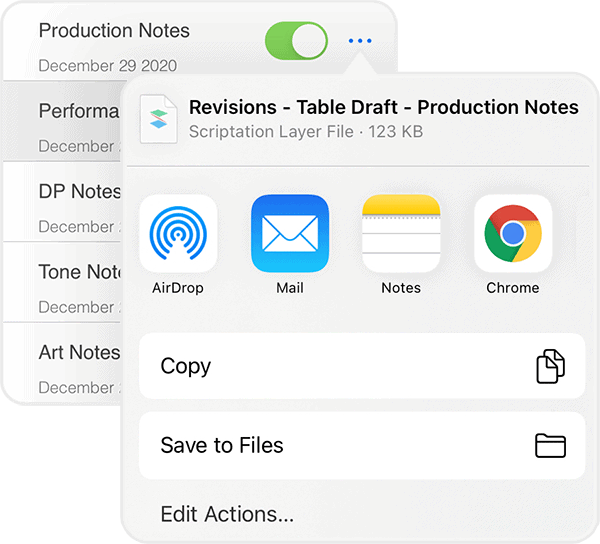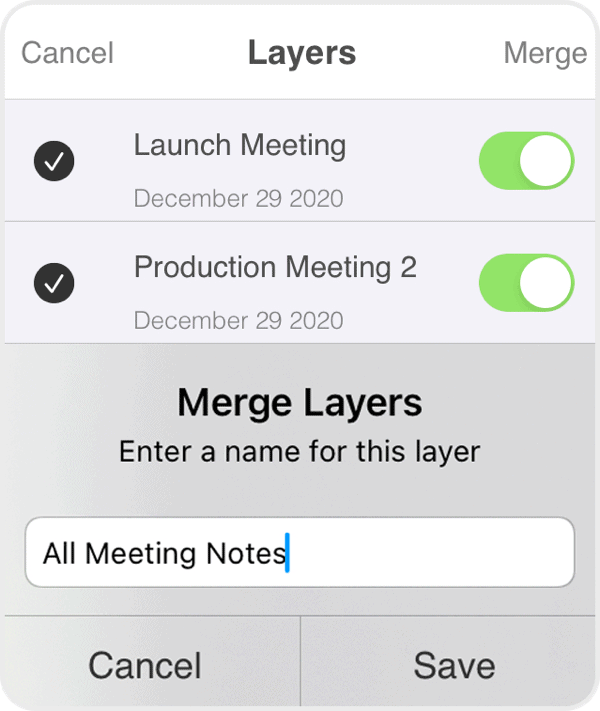 Merge for efficiency
Merging Layers allows you to keep your notes organized, and navigate through your script ease.
Individual meeting layers may have made sense in pre-production, but combining into one layer before shooting may help on set.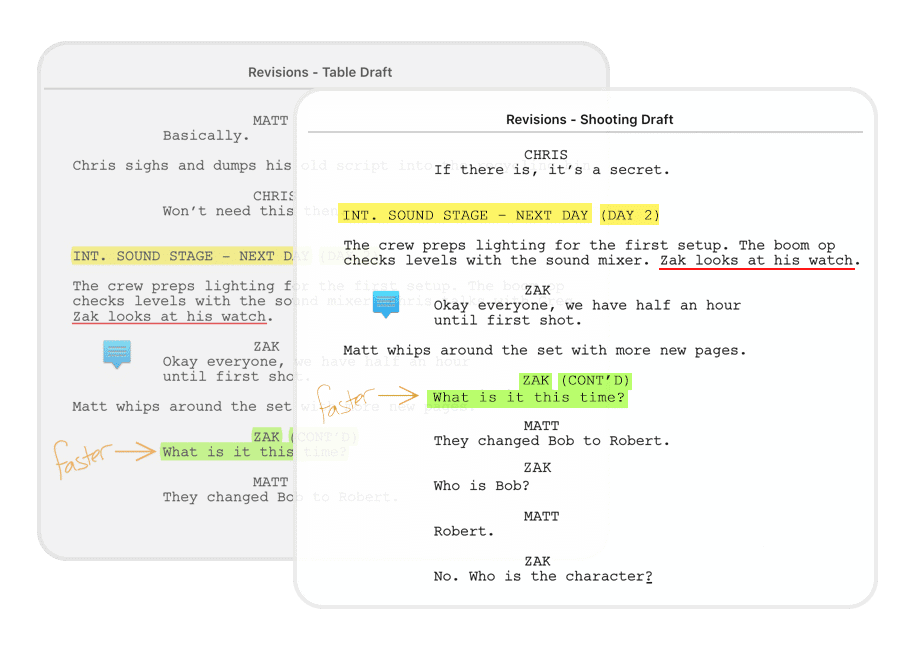 Optimized for Production
Layers are automatically optimized to minimize file size, which saves space on your device and keeps Scriptation running smoothly.
Built for fast-paced production, Layers keep you working in the most efficient way.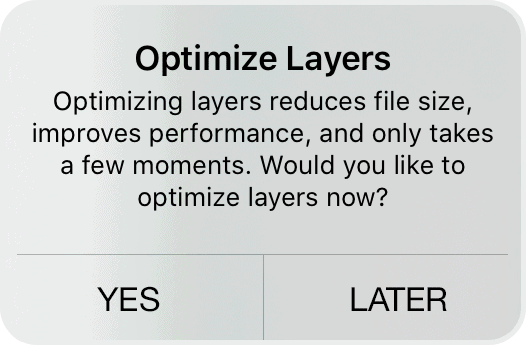 Scriptation has made the process of going paperless seamless. With the ability to easily transfer annotations, gone are the late nights of rewriting everything when pages come out.
I can add all kinds of information to my script during prep and transfer them instantly into revised drafts. A process that used to take hours, now takes seconds.
Suzanne Saltz, Director
NCIS: Los Angeles
Layers is one of the many reasons Scriptation is the must-have PDF annotation app for going paperless among Oscar and Emmy-winning directors, cinematographers, producers, and writers.
Be the first to learn about product updates, special offers, and discounts. Also receive access to exclusive video content including webinars and tutorials from industry professionals.