The ultimate script reading experience
Automatically transform your script into an easy to read format.
And with Scroll, you'll never have to turn pages again.
Ideal reading interface
Within Reader Mode, your script transforms into an easy to read format, without any need to pinch or zoom to read the lines. t's never been easier to read a script on your phone.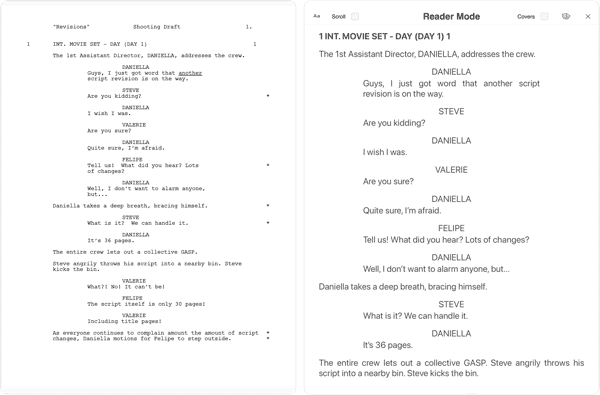 Automatic scrolling
Set the speed, and let Scriptation do the rest. Whether it be at a table read or on set, you'll never have to turn pages again.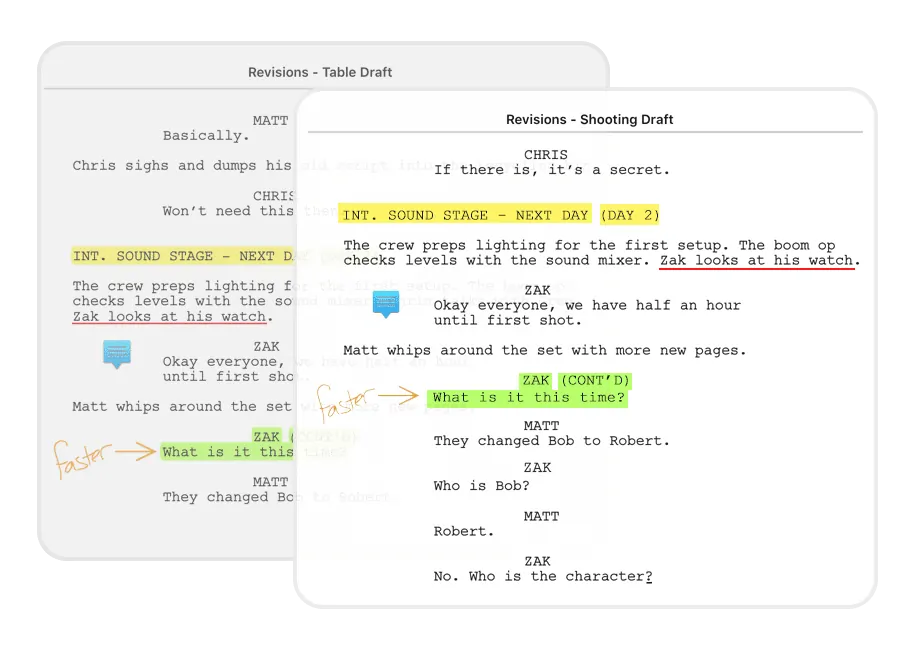 Actor Highlight integration
Reader Mode, Actor Highlight and Scroll are all designed to work in tandem. Toggle on / off character names, change colors, adjust fonts and more – all while scrolling.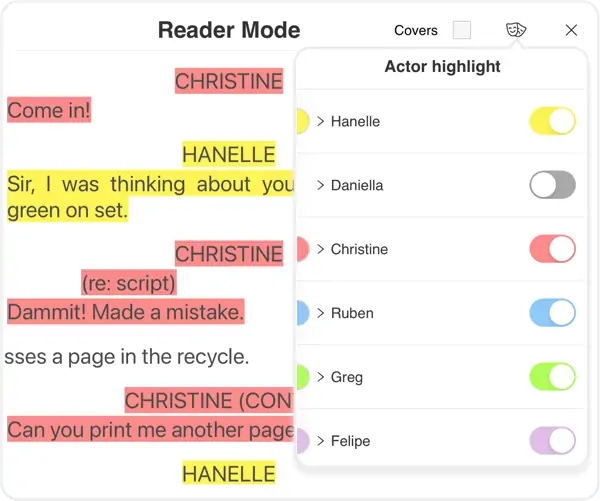 Change fonts and sizing
Customize your Reader Mode view. With font size and font family adjustments, choose any combination of settings to make the most comfortable reading experience.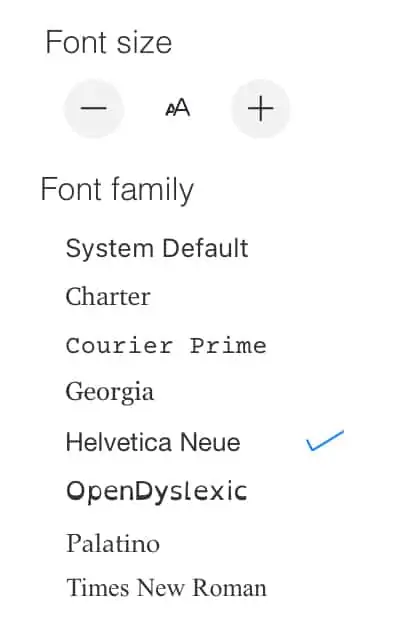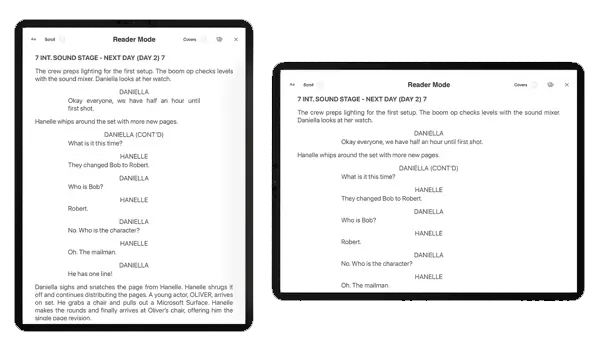 Device responsive
Automatically adjust to Portrait or Landscape on any iPhone, iPad, or Mac device. However you already like to read scripts, Reader Mode fits right in.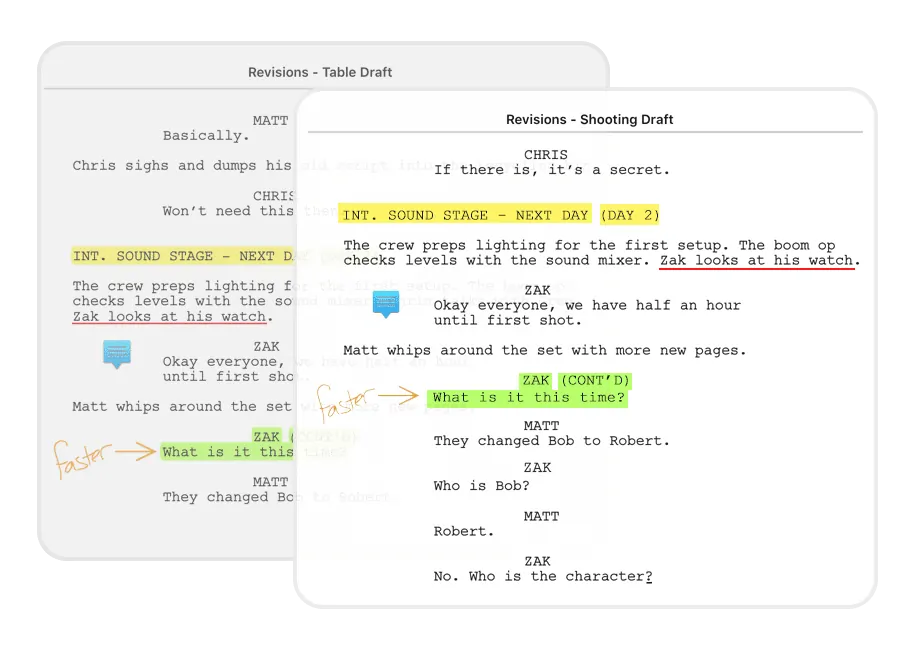 Separate from annotations
Reader Mode puts the reading experience front and center, and automatically hides notes and layers. Separated notes means you can read your script with maximum clarity at any time.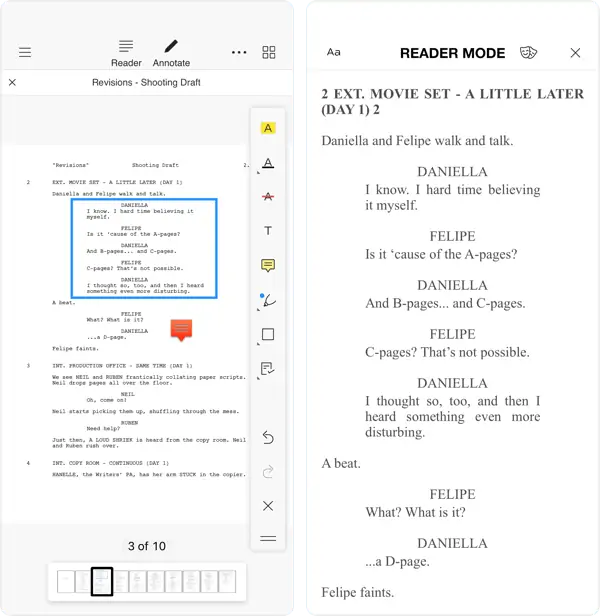 Reader mode is one of the many reasons Scriptation is the must-have PDF annotation app for going paperless among Oscar and Emmy-winning directors, cinematographers, producers, and writers.