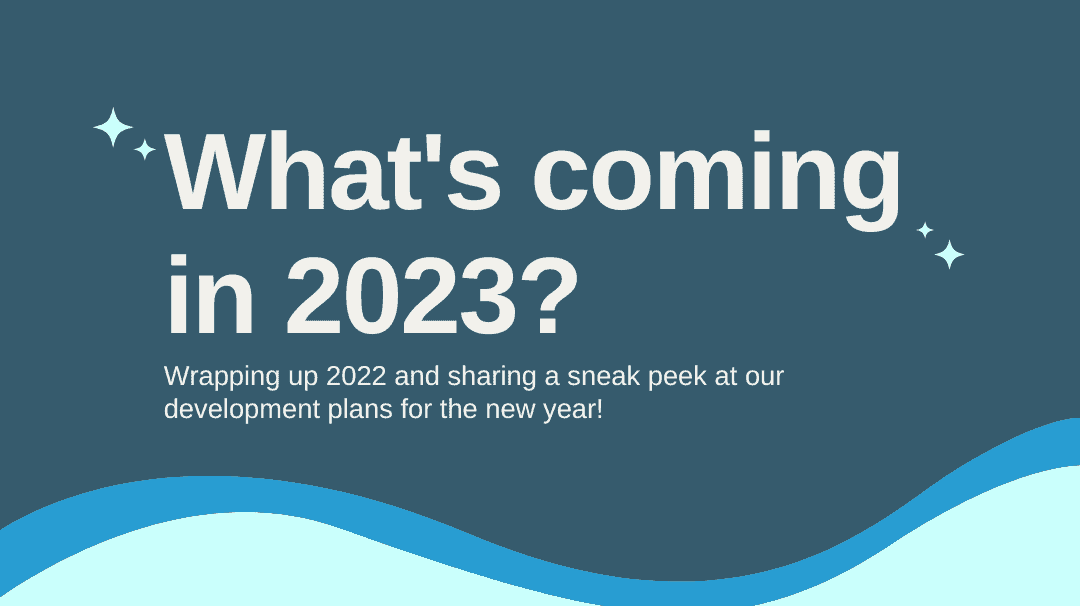 2022 Year in Review: Product Updates and Looking Ahead
As the end of the year approaches, we wanted to reflect on the highlights of this year and share our plans for the future. We'll take a look back at some of our biggest accomplishments and product improvements of 2022 and get a sneak peek of what's in store for 2023.
This year, we worked hard to develop new features and improvements that make it even easier for industry professionals to collaborate, stay organized, and work paperlessly on set. As a result, we're thrilled to say that we crossed a major milestone of over 10,000 Industry Pro users in 2022 and we couldn't be more grateful for the support of ScriptationNation.
And we're delighted to say that in 2022, our users saved over 6,750,000 pieces of paper by using Scriptation, which equates to 13,500 reams of paper. But what does that actually mean in terms of environmental impact?
According to the Environmental Paper Network Calculator, our users' efforts to work paperlessly have resulted in the following savings in just one year:

809 trees saved
862 million BTUs net energy saved
608,000 pounds CO2 saved
723,000 gallons of water saved
39,800 pounds of waste that didn't go into a landfill
We're incredibly proud of these achievements and we're grateful to our users for helping us make production a little bit greener!
As we look ahead to an even more successful and sustainable 2023, it's worth noting the updates we've made to the app this year as well.
Layers 3.0
We made major improvements to our Layers feature. The redesign makes it even easier to use, and the added performance boost of up to 5x makes it faster than ever. Users can now easily colorize, reorder, and duplicate their layers, as well as customize their view of background Layers and adjust their opacity as needed. And with just three taps, users can quickly move annotations into different layers.
Storyboard & Report Templates
One of the most notable updates was the addition of customizable templates. Scriptation now offers over 20 different storyboard and report templates, all of which can be easily inserted directly into your script. This allows users to quickly create storyboards and generate end of day reports, saving time and hassle.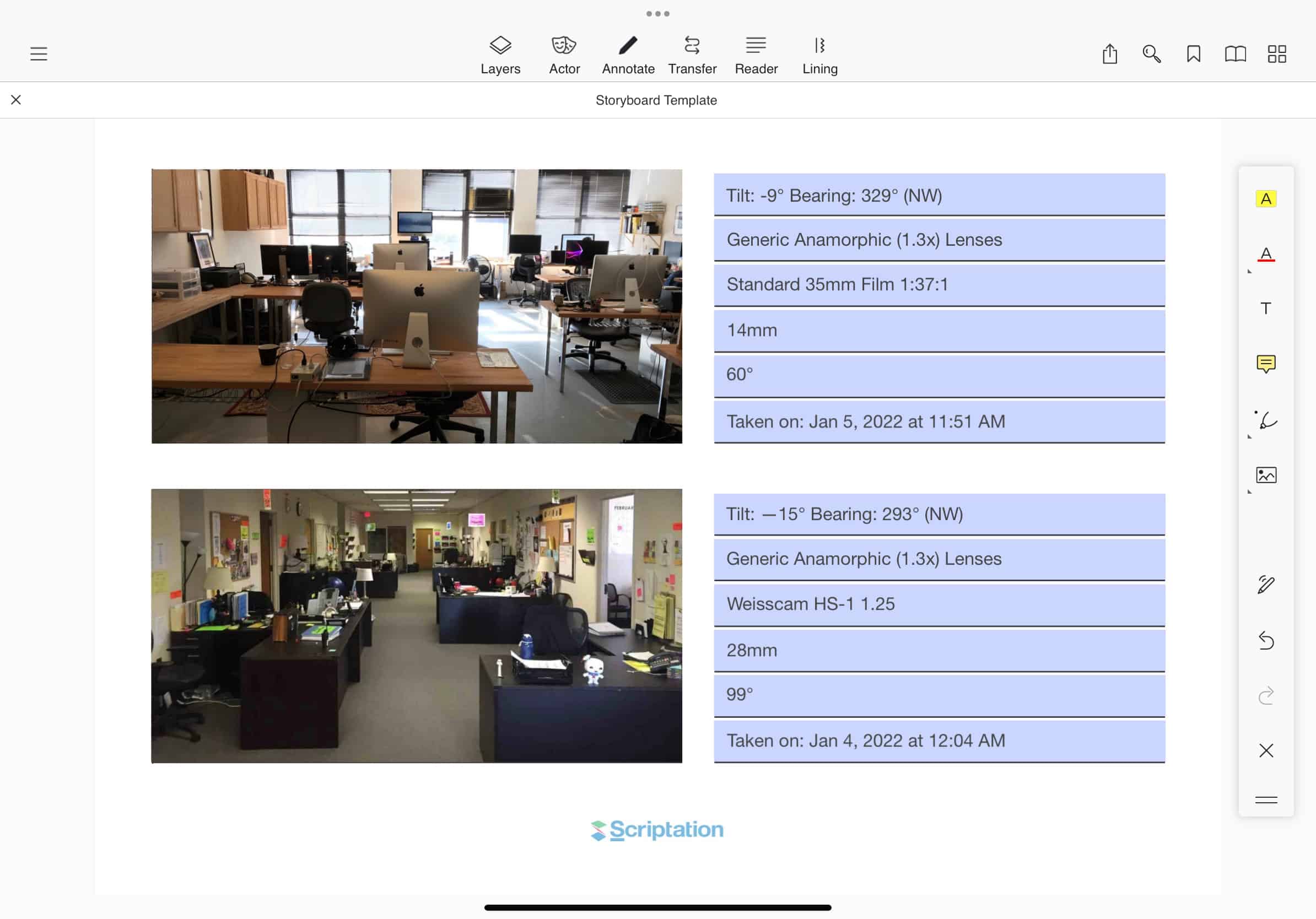 Highlight Color Customization
Another major update was the ability to customize colors in the Actor Highlight. This allows users to highlight specific actors or characters in their scripts, and the ability to customize the colors makes it even easier to track character's dialogue through scenes.

Favorite Folders
We also added a new Favorite Folders feature, which lets users pin their most essential files for easy access. This makes it easy to keep track of important documents and access them with just a tap or click.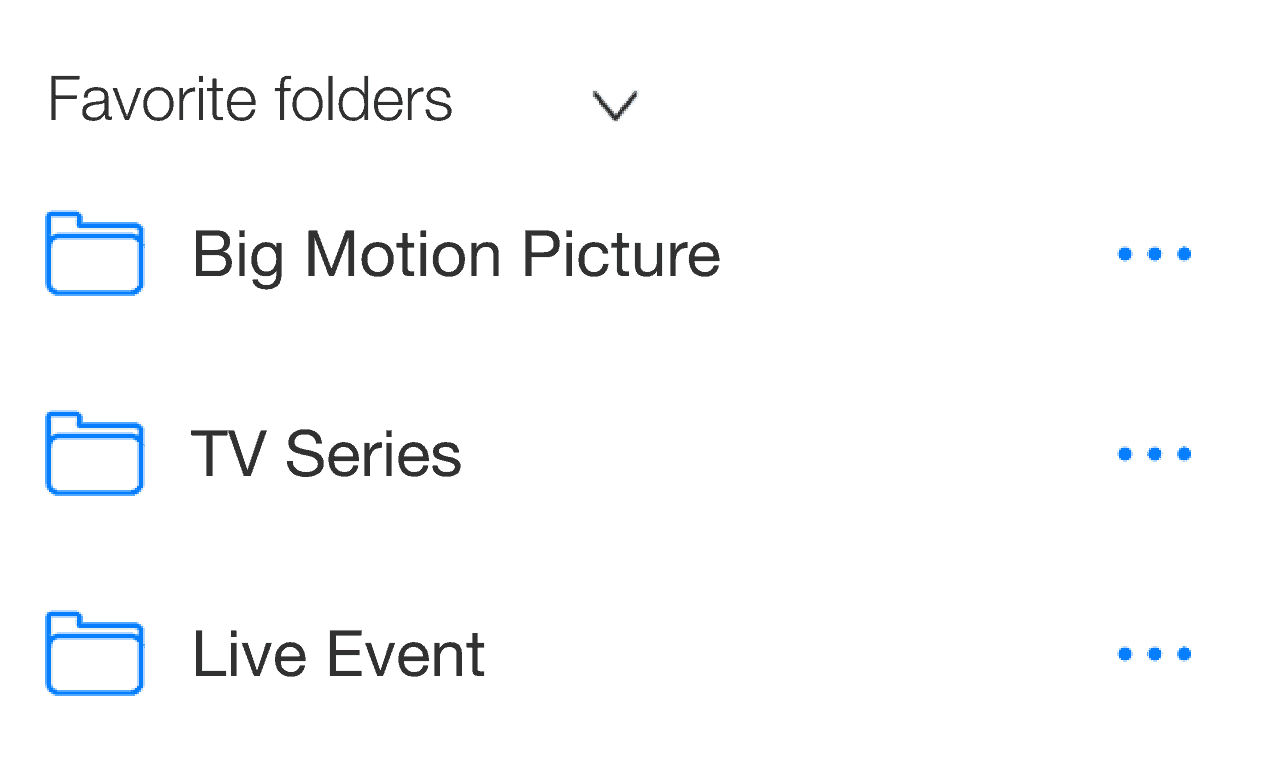 Lining Tune-Up
In addition to these user-facing updates, we also made significant improvements to our Lining feature. Lining generation is now 50% faster and users can see progress notifications while lining generates. Plus, lining that would have previously been deleted can now be transferred as Converted Annotations

Convert Photos to PDFs
Another convenient update is the ability to automatically convert photos and screenshots to PDFs. This allows users to mark up and annotate these images just like any other PDF, making it easier to collaborate and share information.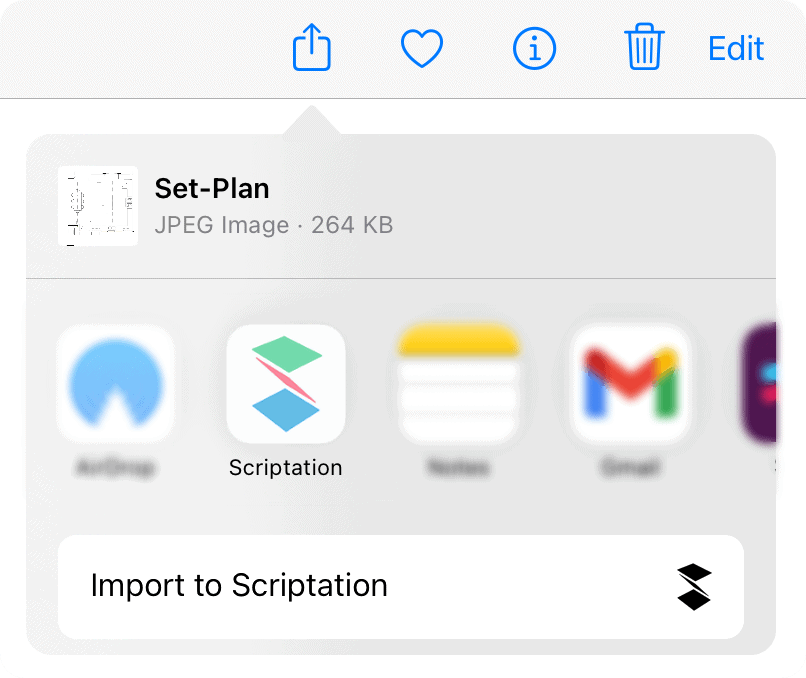 Spanish Localization
Lastly, Scriptation is now available in in Spanish making it more accessible to Spanish speakers. This update expands our reach and allows even more users to take advantage of Scriptation's mark up and collaboration tools.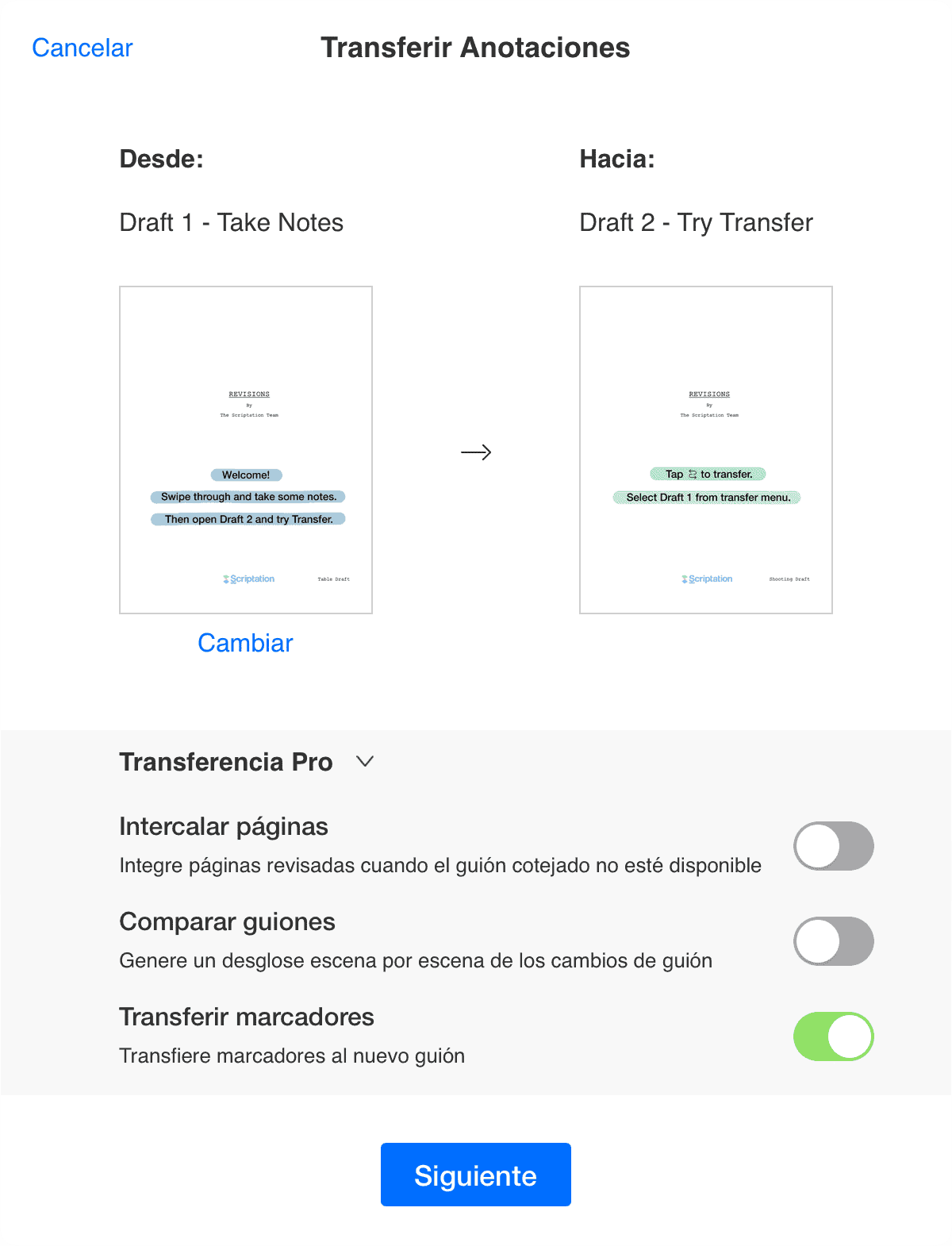 Overall, these updates make Scriptation an even more powerful and user-friendly platform for script annotating and collaboration. If you're not already using Scriptation, be sure to check out these exciting new updates and see how they can benefit your workflow.
Now we're excited to share our development plans for 2023!
Scriptation is adding new features in 2023 including Rehearsal Tools, Dialogue Numbering, an update to the Compare Scripts feature, and more!
Tagging
Easily categorize and color code as you break down your script with Tagging. Then, export your fully customizable categories as a spreadsheet!

If memorizing lines, rehearsing scenes, or listening to a script is what you do, you are going to love Rehearsal Tools! Designed specifically with iPhones in mind, this new toolkit for Actors will be fully equipped with audio integration, voice preferences, and line-by-line timings.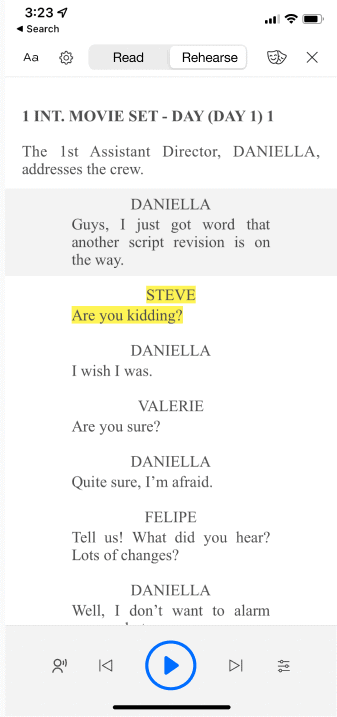 Dialogue Numbering
Turn on Dialogue Numbering with the tap of a button! Integrated with the Lining toolkit, you can customize style and placement to match your script format and workflow.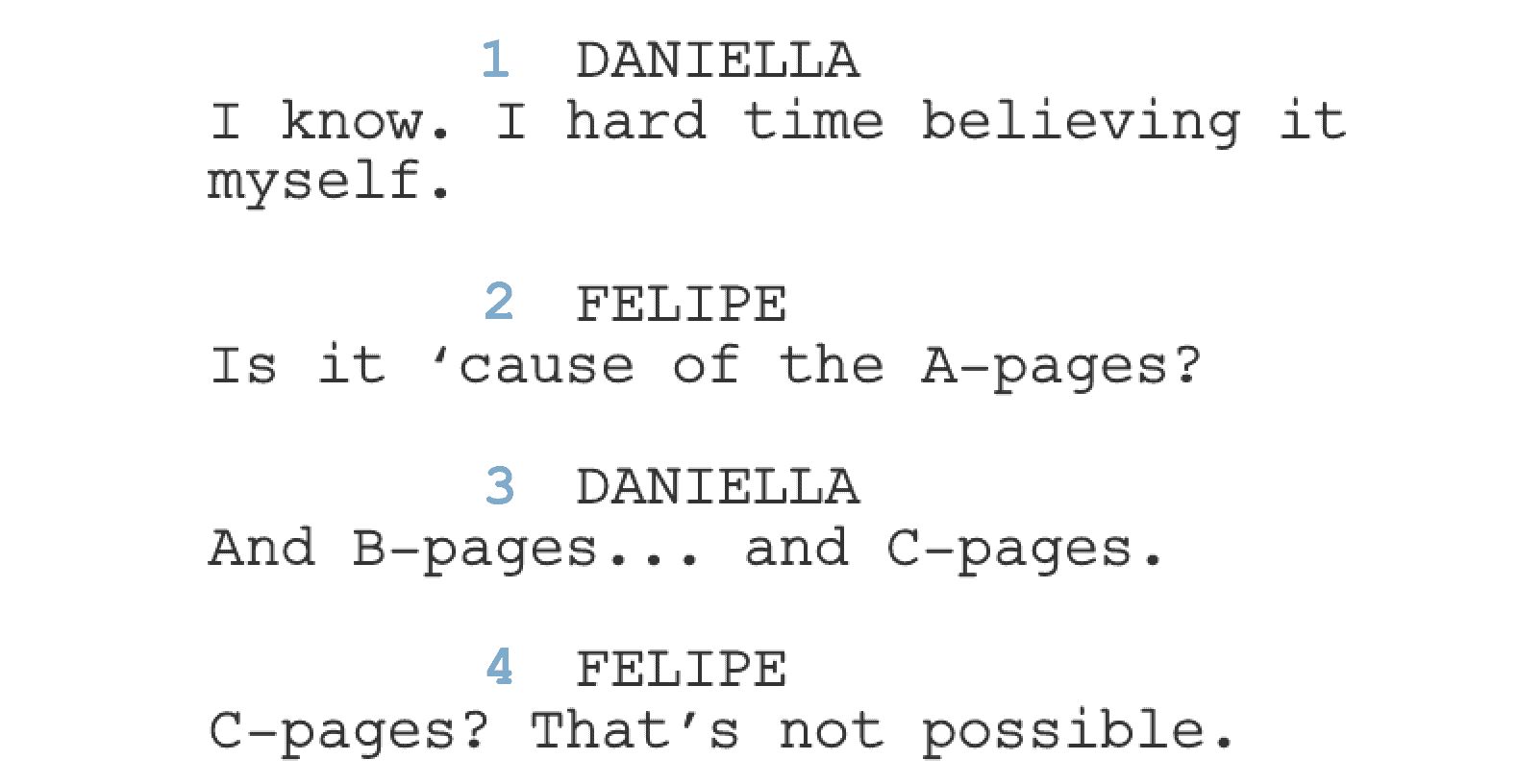 Tuck In Slates
Save space while lining with the ability to "tuck in" slates and lines. See more of the information you want to see on a single page!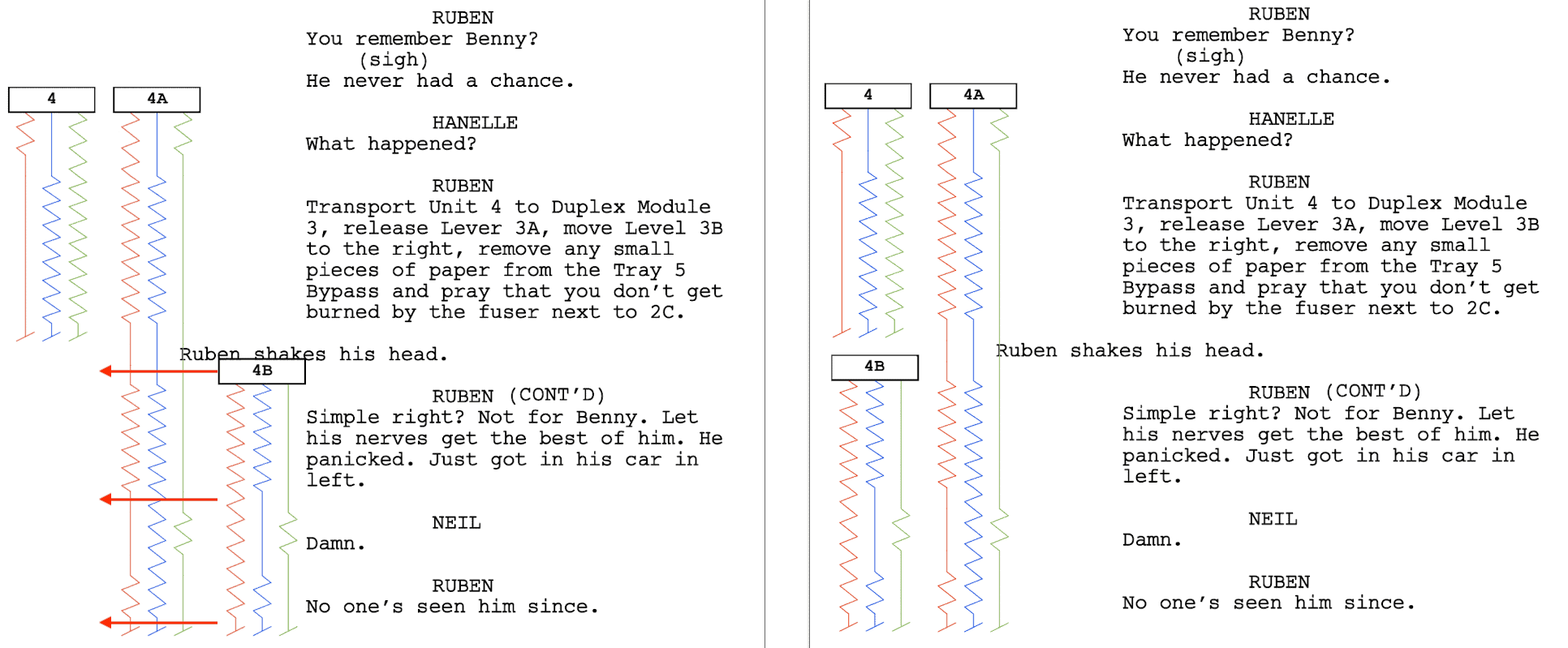 FDX to PDF
We're excited to announce that Scriptation will have the ability to import Final Draft FDX files and automatically convert them to PDF within the app. This means that you can easily bring your Final Draft scripts into Scriptation and start annotating and collaborating with your team right away. No more time-consuming file conversions or compatibility issues – just import and start working.

Compare Scripts 2.0
Compare Scripts is one of the most popular Industry Pro features! The breakdown of additions, changes, and deletions will soon display much more like a script!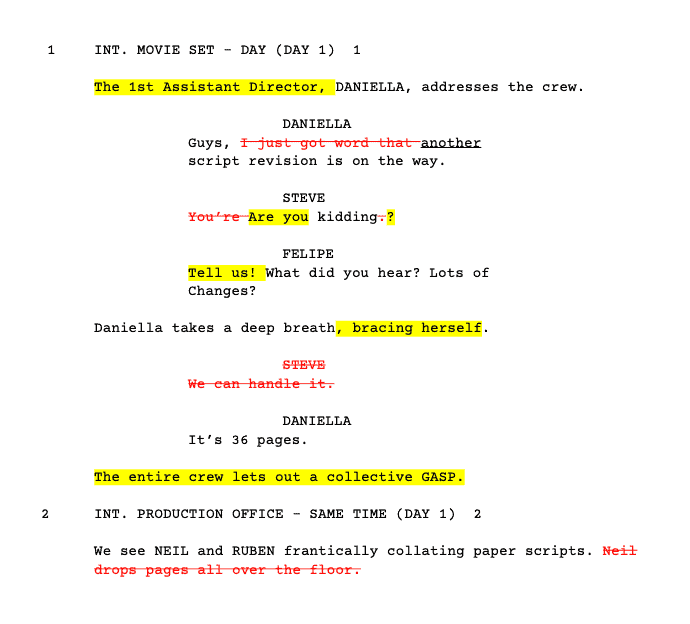 And more! We're always working on ways to improve Scriptation and we can't wait to show you what we have in store. Thanks for your support and we'll see you in 2023! In the meantime, get the latest version of Scriptation in the App Store.