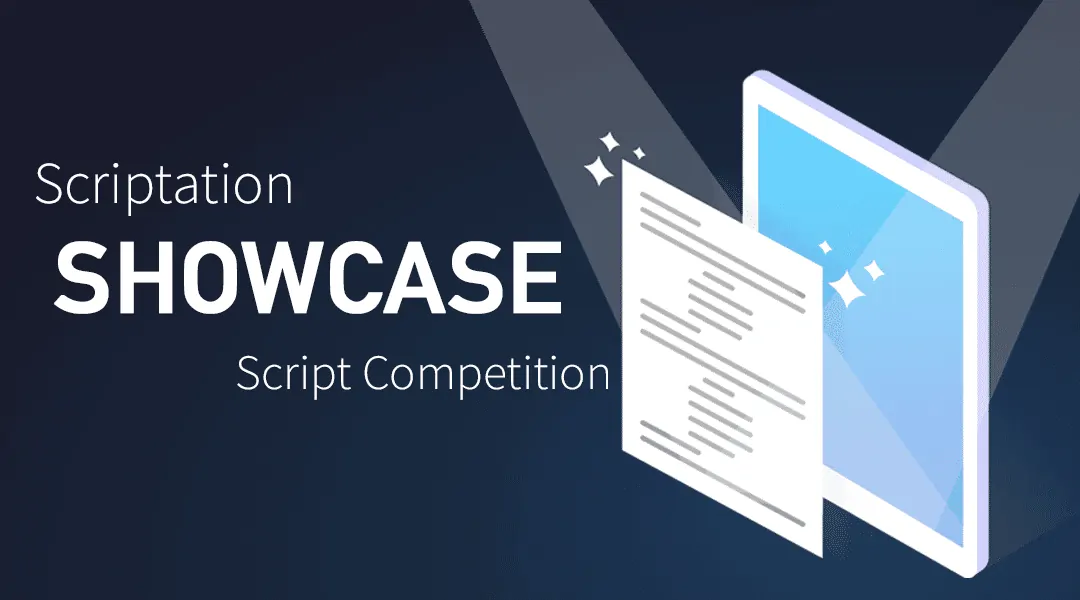 Press Release | Scriptation Announces Showcase Script Competition for Emerging Screenwriters
The screenwriting contest will promote winners' scripts to its thousands of app subscribers
LOS ANGELES, March 12, 2019 /PRNewswire/ — Scriptation, the company behind the popular script app used on film and television productions worldwide, opened the call for submissions for its new screenwriting competition, the Scriptation Showcase. Fifteen winners' scripts will be featured for a full year in Scriptation, giving them unprecedented exposure to Hollywood professionals.
"I wish I had this opportunity when I entered script contests," said Scriptation CEO and TV writer Steve Vitolo, whose writing credits include "Black-ish" and "Hot in Cleveland." "The Scriptation Showcase connects winners' scripts to the same directors, producers, and showrunners that make their favorite movies and TV shows," Vitolo said. "Every new Scriptation app user is another opportunity for an emerging writers' work to get discovered."
The script competition also offers feedback via PDF markups. Entrants have the unique opportunity to review notes directly within their script and better understand the thought process behind each suggestion. As an additional option, Scriptation app users who enter the screenwriting contest can also receive feedback as a Scriptation annotation layer file, Scriptation's proprietary note sharing format.
In addition to the year-long showcase in the Scriptation app, one Grand Prize winner will receive a $1,000 cash prize and a 12-month subscription to Scriptation Industry Pro, the addon toolkit for filmmakers. Three Top Prize winners will receive a $500 cash prize and 6-month subscription to Scriptation Industry Pro. The remaining Finalists will receive a 3-month subscription to Scriptation Industry Pro.
From today until July 17th, screenwriters can submit their screenplays, teleplays, and shorts at showcasecompetition.com.
Scriptation will announce screenwriting contest winners on September 15th.
About Scriptation
Founded by a television writer and script coordinator, Scriptation is a technology company committed to developing solutions for the cast and crew of film, television, and video productions worldwide.
The Scriptation iOS app is a free script reading and annotating app. The app features note transferring technology, which is designed to make the script revision process more efficient and ecofriendly.