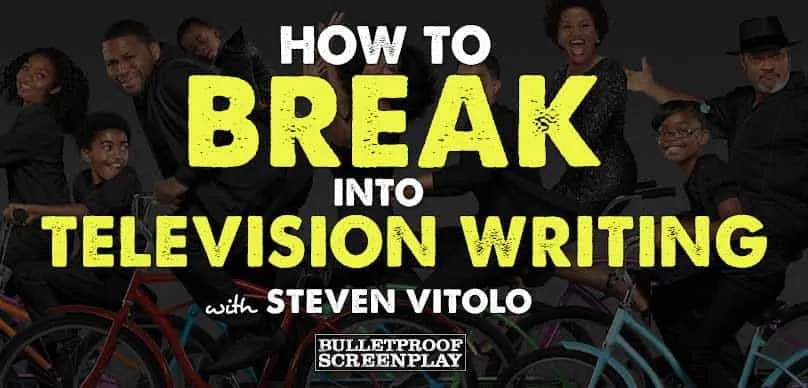 Podcast | How to Break into Television Writing with Steven Vitolo
This interview was originally published on Indie Film Hustle.
Have you ever wondered what it takes to break into a network television writer's room? Then this episode is for you. Today's guest is Steven Vitolo and he did just that. His latest written episode is on the hit ABC show Black-ish. Steven has over 10 years of experience working in writers rooms, most recently as a script coordinator on the TV series Black-ish, where he co-wrote the episode "Dream Home".
Steven Vitolo also is the CEO and founder of Scriptation, the script reading and annotating app for film, television, and video production. Steven developed Scriptation after seeing first-hand the staggering amount of paper that gets consumed on set and is dedicated to promoting sustainable practices that inspire productions to go paperless.