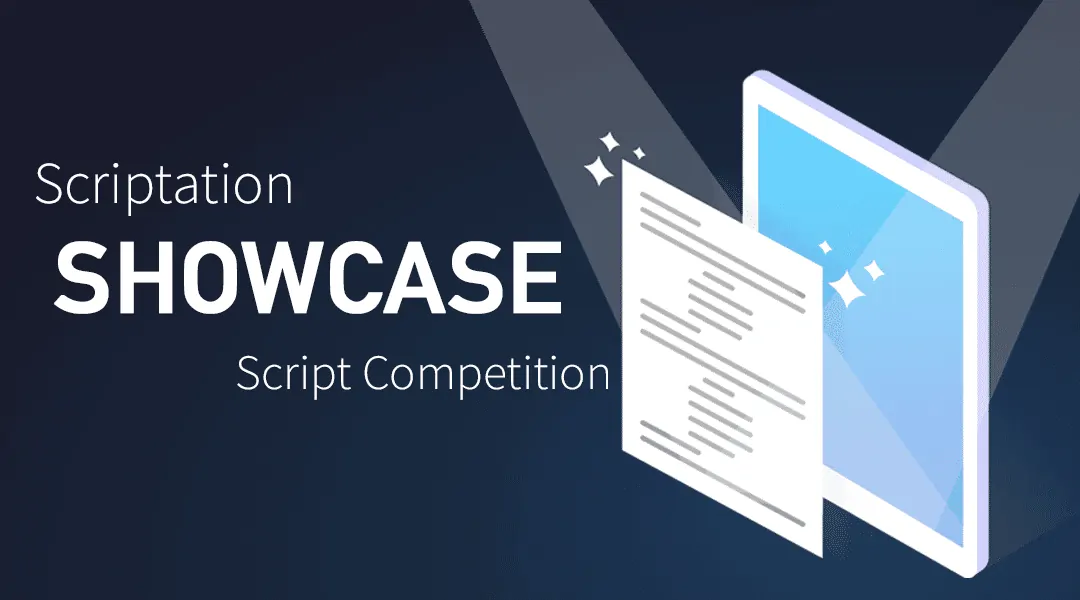 Press Release | Scriptation Announces Second Season of Script Competition
LOS ANGELES | December 1, 2019
Scriptation, the company behind the popular script app used on film and television productions worldwide, opened the call for submissions for its second season of its screenwriting competition, the Scriptation Showcase. Fifteen winners' scripts will be featured for a full year in Scriptation, giving them unprecedented exposure to Hollywood professionals.
In addition to the year-long showcase in the Scriptation app, one Grand Prize winner will receive a $1,000 cash prize and a 12-month subscription to Scriptation Industry Pro, the add-on toolkit for filmmakers. Three Top Prize winners will receive a $500 cash prize and 6-month subscription to Scriptation Industry Pro. The remaining Finalists will receive a 3-month subscription to Scriptation Industry Pro.


"Highly recommend the Scriptation Showcase competition for screenwriters. Excellent judging, communication and marketing of the contest. Was so honored that my short script, The Last Creation, made it all the way through as a Finalist. They also have a great app, be sure to check that out as well. All around it is a great way for screenwriters to showcase their best work. Thank you, Scriptation team!"

-Brad Cooper

Scriptation Showcase Finalist 2019
This year's competition offers expanded deadlines for teleplays, features, and shorts. Deadlines are as follows:
TELEPLAY CATEGORY
Early Deadline

– January 12th 2020

Regular Deadline

– February 9th 2020

Final Deadline

– March 15th 2020
FEATURES + SHORTS CATEGORY
Early Deadline

– April 15th 2020

Regular Deadline

– May 17th 2020

Late Deadline

– June 28th 2020

Final Deadline

– July 26th 2020
The script competition also offers feedback via PDF markups. Entrants have the unique opportunity to review notes directly within their script and better understand the thought process behind each suggestion. As an additional option, Scriptation app users who enter the screenwriting contest can also receive feedback as a Scriptation annotation layer file, Scriptation's proprietary note sharing format.
Starting today screenwriters can submit their screenplays, teleplays, and shorts at showcasecompetition.com.
Grand prize winners will be announced December 22nd, 2020.
About Scriptation
Founded by a television writer and script coordinator, Scriptation is a technology company committed to developing solutions for the cast and crew of film, television, and video productions worldwide.
The Scriptation iOS app is a free script reading and annotating app. The app features note transferring technology, which is designed to make the script revision process more efficient and ecofriendly.