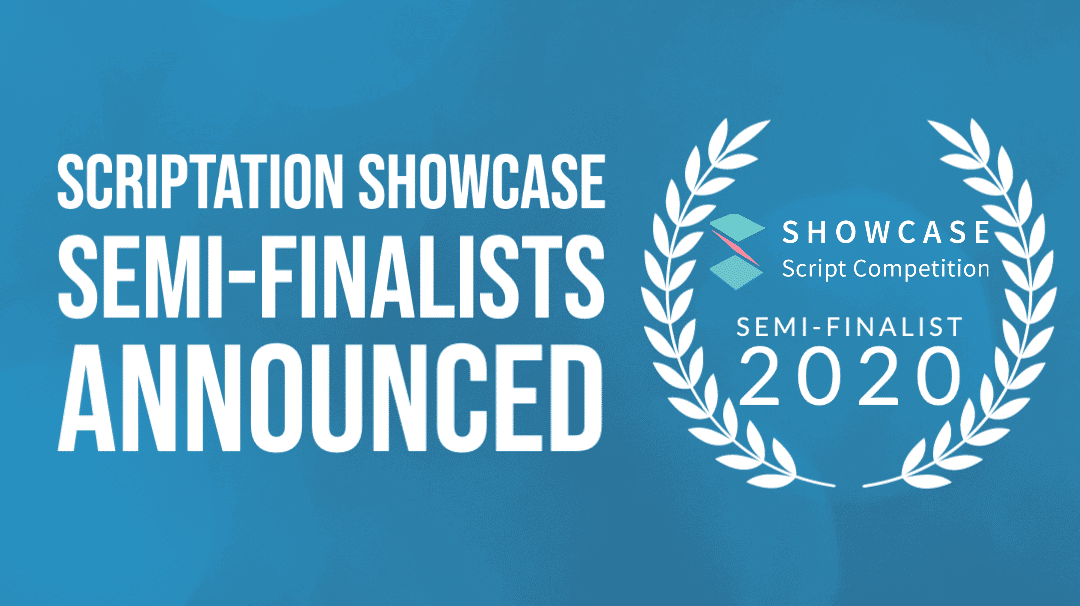 Scriptation Showcase Script Competition Announces 2020 Teleplay Semi Finalists
The Scriptation Showcase is pleased to announce its 2020 semi-finalists for the Teleplay category! Congratulations to these talented writers and thanks to everyone who submitted this year.
Comedy Teleplay
All Up to Faith by R. Austin Barrow

Becky is Our God by Tulica Singh

Cloistered by M. Rowan Meyer
Dirty Deeds by R. Austin Barrow
Emba(ra)ssy by Assya Dimova
Flying Fish by Kevin Engelking
Fruit of the Womb by Lidia Ryan
Halle Had Cancer, OK? by Kate Herzlin
Launching by Matt Gold, Veronica Dunner, Kurt Maloney, and Eilise Guilfoyle
Lemonlight by M Rowan Meyer
Millennial Divorce Club by Jorja Hudson and Ethan David
My Next Ex by Rene Eram
Oaksterdum by Nemanja Colovic and Aleksandar Filimonovic
Snake Oil by David Salisbury and Chelsea Andes
Surface Tension: Let Them Eat Cake by Shane Walsh-Smith
Synchronized by Allie Jennings
The True Story of the S.S. Rex by Paula Dixon
UNFINISHED. by Eric Giancola and Tricia Olds
Drama Teleplay
Before We Arrive by Will McGhee
FREEDMAN by Bryan Frank
Goliath Company by Silas Dunn
I Suck by Patrick Gallagher
Jeffery's Nation by Carla Bester
Killingbird by Brett Stanning
Oscar In America by Lindsey Button
Soul Bound by Taylor Hallman
The Bliss Killer by LeLe Park
The Seminoles by Andrew Stashefsky
The Wall: Rossville Street by Douglas Hackett Nathan Liu
TOPE by Danika Lyle
Stay tuned for the upcoming announcements of the winners by subscribing to our newsletter and following our Instagram, Twitter, and Facebook pages.