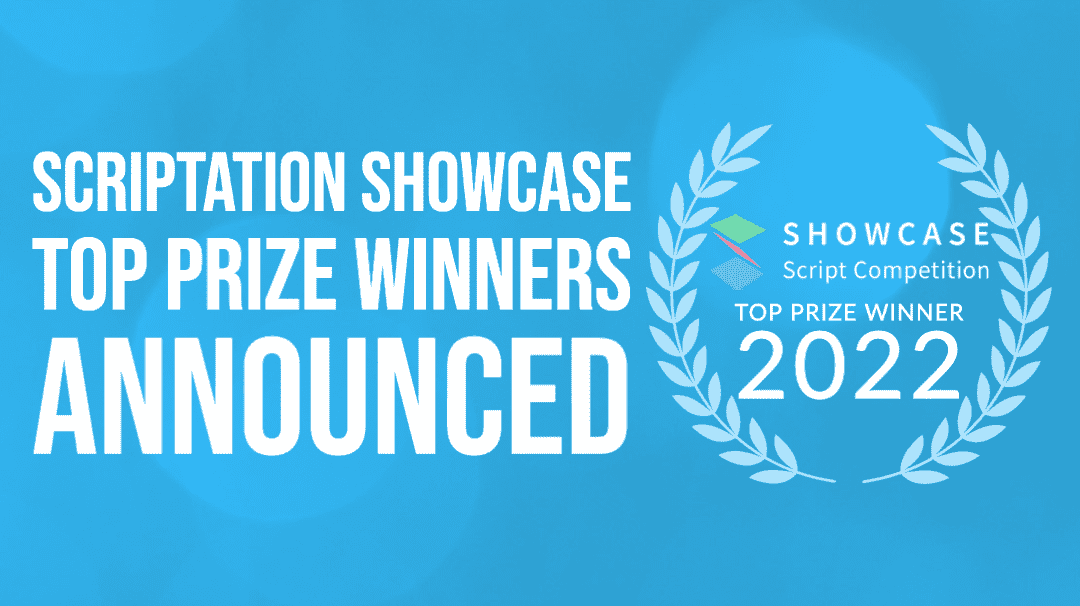 Scriptation Showcase Script Competition Announces 2022 Features + Shorts Top Prize Winners
The Scriptation Showcase is pleased to announce its 2022 finalists for the Features + Shorts category! Congratulations to these talented writers and thanks to everyone who submitted this year.
Top Prize – Best Screenplay
A Family Affair

by Kate Ginna
Top Prize – Best Teleplay
Top Prize – Best Short
Stay tuned for the upcoming announcements of the Grand Prize Winner by subscribing to our newsletter and following our Instagram, Twitter, and Facebook pages.