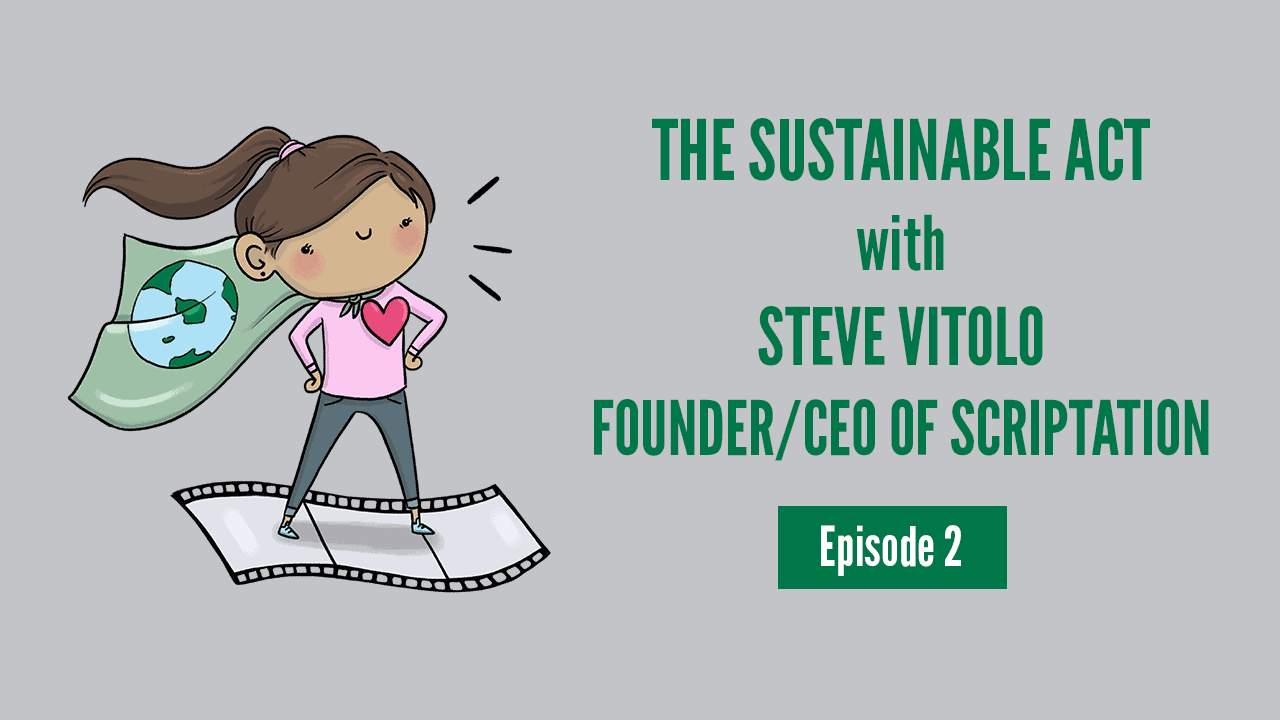 Podcast | The Sustainable Act Podcast
Listen to Scriptation CEO & Founder Steve Vitolo chat with Smiely Khurana from The Sustainable Act Podcast about the creation of Scriptation and green production practices. Full episode of The Sustainable Act Podcast linked below!
From The Sustainable Act Podcast: This week I have the pleasure of chatting with the only and only incredible person behind the app Scriptation – Founder/CEO Steve Vitolo! Scriptation is the #1 app for film and tv professionals, to view, annotate and transfer notes on scripts digitally, popularly used in Hollywood. Steve lets me in on the process of launching the app during a time no one would've thought to consider going digital, the challenges and highlights. He also gives some insightful advice for someone that has an idea and wants to start a new venture. We also discuss how Smiely became interested in sustainable filmmaking and why it's so important to us both! Check out Scriptation on the app store, and their website at www.scriptation.com. Connect with us on social media at @thesustainableact and let us know your favourite part of the episode!
Full Episode:
The Sustainable Act Podcast: Hosted by 21 year old Vancouver-born filmmaker Smiely Khurana, The Sustainable Act Podcast dives into discussions on the environment, personal wellness and the film / entertainment industry. Featuring inspiring guests from all walks of life to share their stories and thoughts, we discuss breaking barriers and inspiring change for current issues.