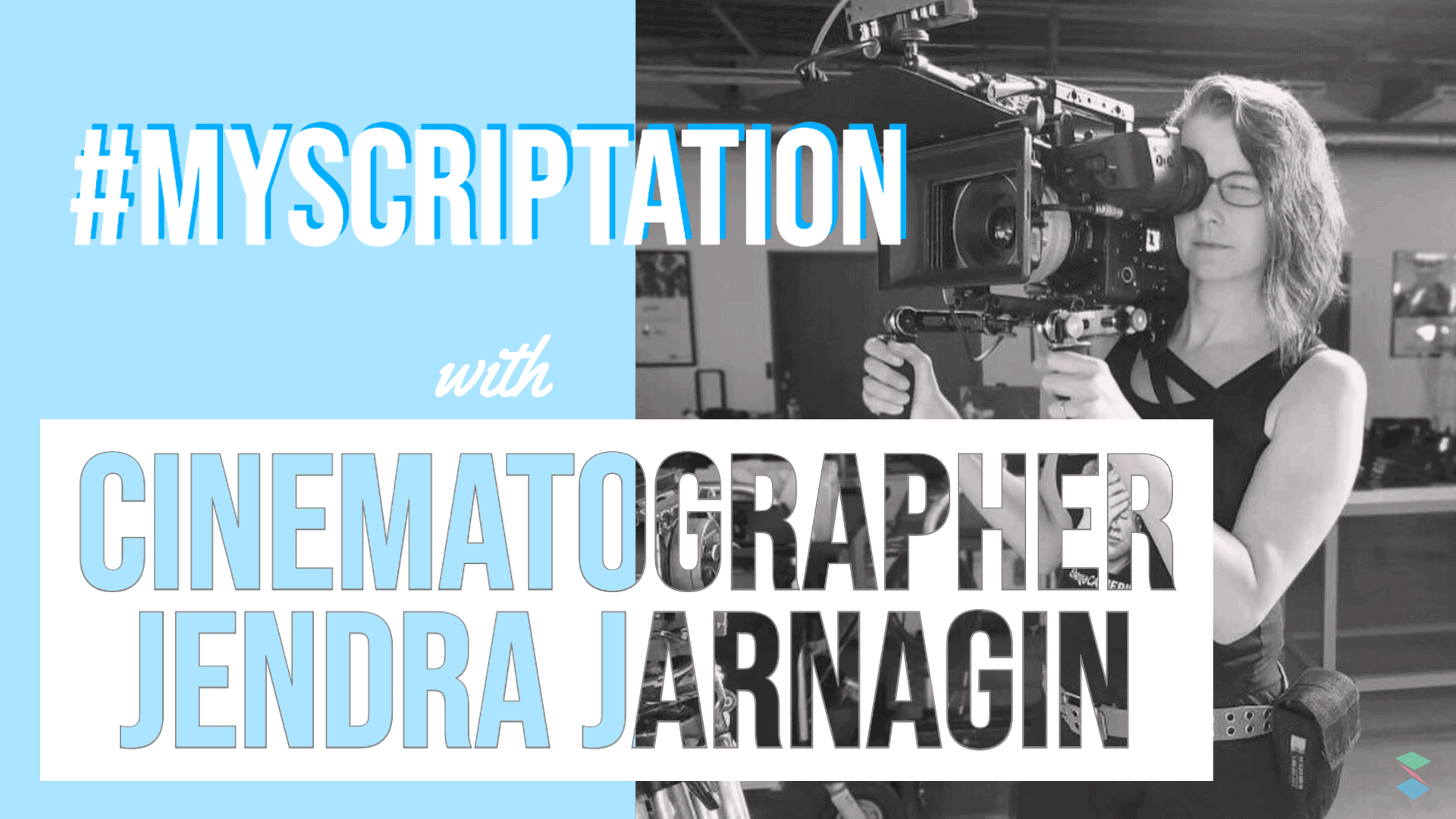 Cinematographer Jendra Jarnagin Shares Tips on Prepping for Shoots | #MyScriptation
#MyScriptation is a series that follows Hollywood players (and Scriptation users!) who share their tips and tricks while using Scriptation on set.
Cinematographer Jendra Jarnagin
Meet Cinematographer Jendra Jarnagin who has shot TV series for ABC, FOX, PBS, and Hulu and lensed ad campaigns for top brands, including Maybelline, Estée Lauder, Shea Moisture, Adidas, Canon and Lincoln.
Jendra shares how Scriptation has helped her save hours of time when she's prepping for a shoot. Learn how to use stamps when marking up scripts in Scriptation.

About Jendra: Growing up as an avid bookworm and hobbyist photographer, Jendra found her calling to be a filmmaker at the age of 12, winning a Cable Ace Award for youth programming. Since graduating from NYU's Tisch School of the Arts, she has amassed over 20 years experience as a DP, photographing a wide range of projects including feature films, episodic television and online series, commercials, music videos, documentaries, Virtual Reality, and art films.
Jendra's passion for lighting led her to work as a gaffer and electrician as a side job for close to 10 years. Working on projects such as Sex & the City, Law & Order, The Sopranos, Analyze That, and Vanilla Sky developed her strong foundation in crew leadership and years working in TV cemented her skills and instincts for lighting quickly and efficiently. Executing innumerable techniques for lighting women has served her well as a DP for beauty commercials.
Her cinematography has been shown at the Whitney Museum, the UN, and numerous film festivals worldwide including Sundance and the Camerimage International Festival of Cinematography. She has shot TV series for ABC, FOX, PBS, and Hulu and lensed ad campaigns for many top brands including Maybelline, Estée Lauder, Shea Moisture, Adidas, Canon and Lincoln. Her work and passion for travel has brought her to 25 countries and she enjoys sharing her experiences and inspiring others as a speaker, panelist and instructor all over the world.
Jendra was an early adopter of digital cinema, and regularly participates with the ASC Technology Committee. She has been featured in many publications including American Cinematographer and on the covers of Moviemaker and the magazine of the Polish Society of Cinematographers. She was invited by Viper Filmstream, (the first digital cinema camera) to show her work at their NAB press conference; she has presented work at CineGear Expo and HBO on behalf of Sony, and was the "Resident DP" at the first NAB booth of RED Digital Cinema. Canon chose Jendra to shoot and direct the launch video for the Canon 5D Mark iv camera. That project, called Live Your Light, has gone on to win multiple awards.
In addition to travel, Jendra's other interests include underwater shooting and SCUBA diving, environmental activism, rock climbing, roller skating, creating imaginative costumes for costume parties, and Burning Man. She is married to Steadicam and Camera Operator, Alec Jarnagin, and splits her time between NY and LA.