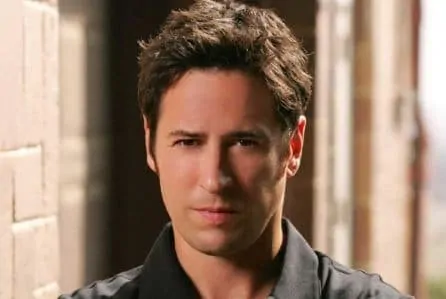 Deadline Hollywood | Scriptation Completes Series B Funding Round, Led By Rob Morrow
This article was originally published by Deadline
EXCLUSIVE: Scriptation, an app marketed as an easy way for creatives to add notes to drafts of film and TV scripts in a paperless process, has completed a round of funding that was led by Billions star and director Rob Morrow. Scriptation CEO Steven Vitolo said that Morrow joined other backers in this funding round who include Titanic cinematographer Russell Carpenter, Modern Family director Michael Spiller, and writer/director Gail Lerner, whose work includes Will & Grace. black-ish creator Kenya Barris invested in a previous funding round. There are about a dozen investors in the company now.
Vitolo spent over a decade as a script

coordinator on shows like Crowded and Hot in Cleveland, and wrote scripts for those shows as well as black-ish. But he has put most of his focus the past several years on Scriptation. "Between table drafts and shooting drafts for each episode, hundreds of copies of scripts had to be made, and the notes and changes got made manually and that meant more copies," he said. "This is an incredible waste of paper, first of all, and the challenge became how to change this as the business goes digital. The secret sauce her is the ability to transfer notes between drafts of documents, and we are the only company that does that. Just as Rob did, our investors are Scriptation users. You hit a button, and it moves your notes to the new draft. It's an entirely secure solution."
There are other PDF annotation apps that allow users to mark up scripts digitally. Scriptation's appeal is the ability to transfer those mark ups between documents through a proprietary algorithm called Transcription that was designed specifically to fit the script revision process for film and TV. The technology compares, analyzes and transfers PDF annotations between documents, eliminating the need to manually collate paper script pages and recopied notes from draft to draft.
Vitolo wouldn't disclose the amount of freshly raised funding, but said it has allowed them to perfect proof of concept, and the next step is to launch this quarter a custom elaborate encrypted service, Scriptation Studio. It is being demonstrated for studios. A personal version of the app can be downloaded for $10.
"For years I have been frustrated with the amount of unnecessary waste that comes with paper scripts," Morrow aid. "It wasn't until Scriptation that I could finally go paperless. It's a game-changer for the storytelling process."