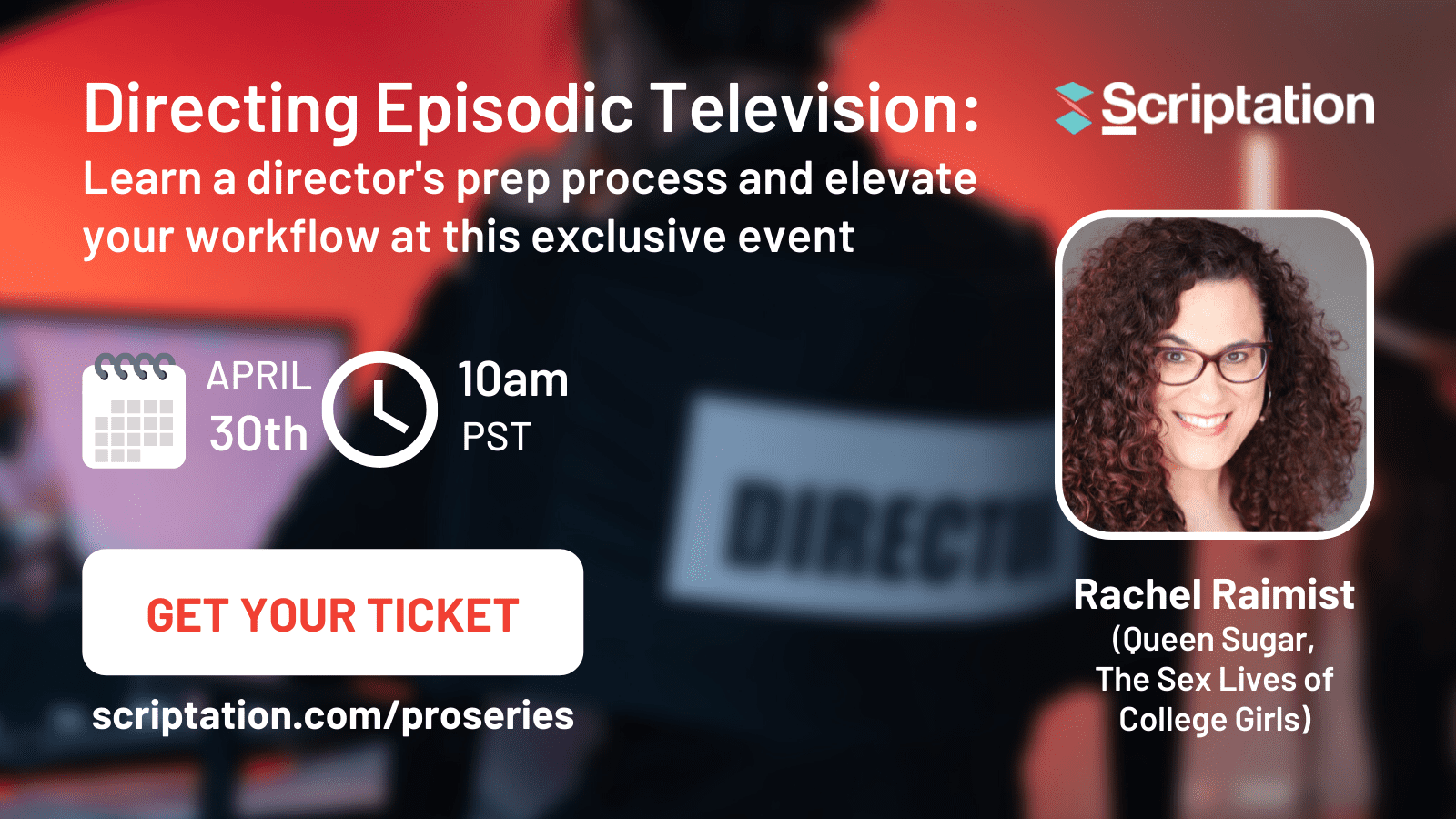 Directing Episodic Television: Learn a director's prep process and elevate your workflow
Reserve your spot in our first ever Pro Series workshop, where director Rachel Raimist guides you through how she prepares for an episode of television using the Emmy® award winning app, Scriptation.
She will share her system for marking scripts, using Scriptation to integrate shot lists, floor plans, visual references, sound clips and other materials that help her bring her best on the day. She'll also share tips and tricks for filming with a paperless workflow including bookmarking scenes, sharing files and transferring notes, which allows her to be more present, creative, inspired and making her days, which is key in TV.
This session will include step-by-step demonstrations of Scriptation features & will include a Q&A.