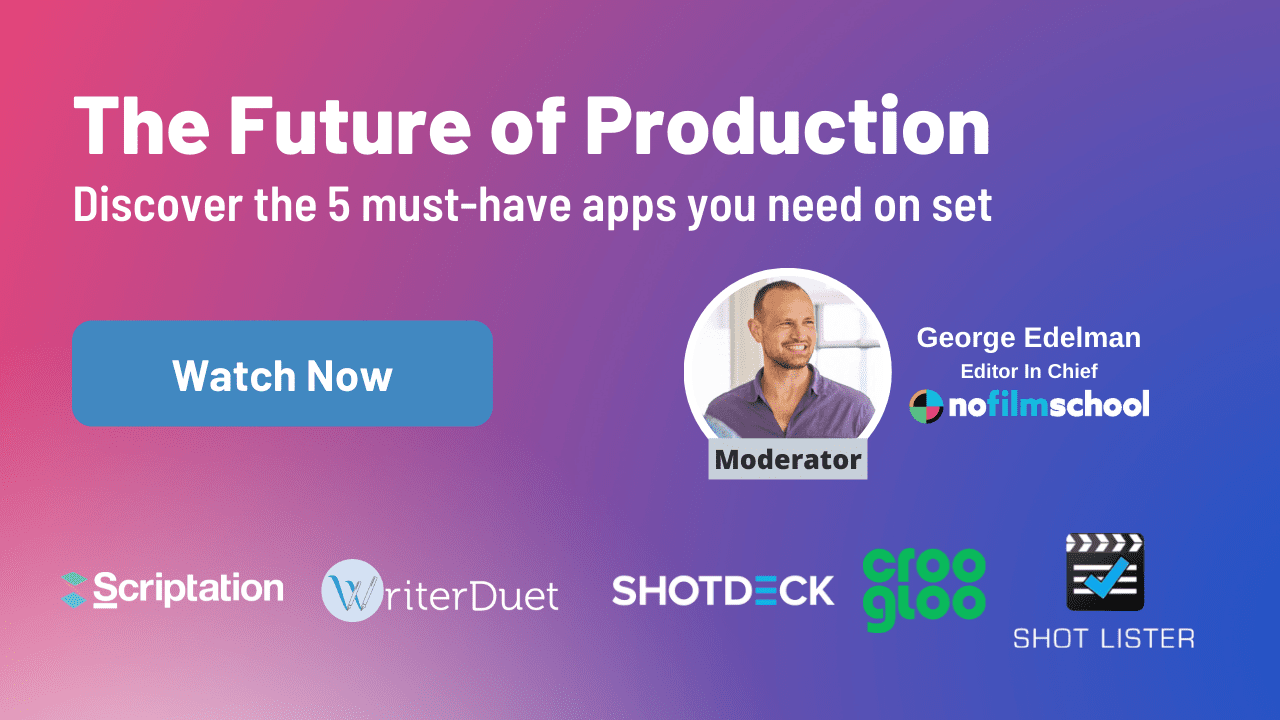 The Future of Production: Discover the 5 must-have apps you need on set
No Film School Editor in Chief, George Edelman, showcases five indispensable tools for film and TV production. Explore how Scriptation, Croogloo, WriterDuet, Shot Lister, and ShotDeck can elevate your digital workflow and save you valuable time.
Check out this first of its kind Founders Roundtable discussing new innovations happening behind the scenes, how the apps are working together to streamline production, and the future of tech in Hollywood.