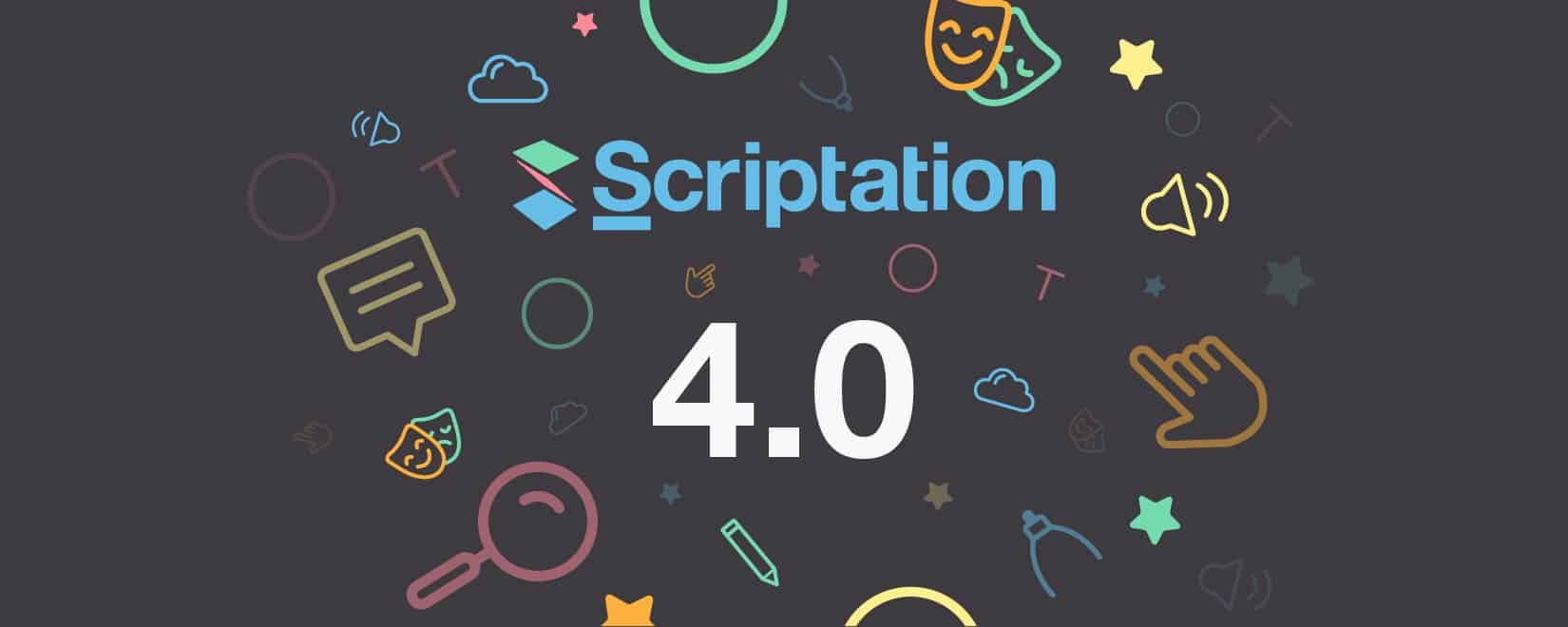 Scriptation 4.0: Dark Mode, Multi-Layer Transfer, Bookmark Transfer, Recent Files, and More!
Right on the heels of the new year, we're so excited to celebrate our fourth major release.
While 2020 was certainly a whirlwind, it was the year of going paperless, and we were right there with you. Everything we did last year was about easing the transition to going digital. It started with fast-tracking our macOS app, and we're proud to be one of the first apps (ever) to use Catalyst to do so. We also added connectivity for OneDrive cloud storage, and debuted Live Layers – a powerful new tool for instant sharing within teams.
Now we're excited to bring you our next leap forward… Scriptation 4.0!
This new version comes loaded with tools that are going to save you a ton of time, and includes some of our most requested features. There are also some great enhancements in the design and user interface to make every minute you spend in the app one you'll enjoy. We've also made important stability updates for devices running iOS 14.4. You can read about Scriptation's compatibility with iOS 14.4 here.
Want to know more about 4.0? Keep reading!

What's New in Scriptation 4.0
This release has substantial improvements to Note Transfer and Layers, alongside a global elevation of our design and user interface.
This post will first focus on the improvements that have the highest impact on your workflow. We'll then go into some more minor changes we made, and even one that we didn't yet make, to give you a full picture of where things stand with 4.0.
Here are the most relevant enhancements:
Expansion of Pro Transfer tools: debuting Multi-Layer Transfer and Bookmark Transfer
Redesign of all toolbars and menus, plus substantial UI upgrades within Layers
Integration with Apple's Dark Mode
Launch of the Recent Files Homepage
Let's dive into each one with much more detail!

Expansion of Pro Transfer Tools
Continuing to build on our one of a kind Note Transfer, we've added two incredible features, Multi-Layer Transfer and Bookmark Transfer.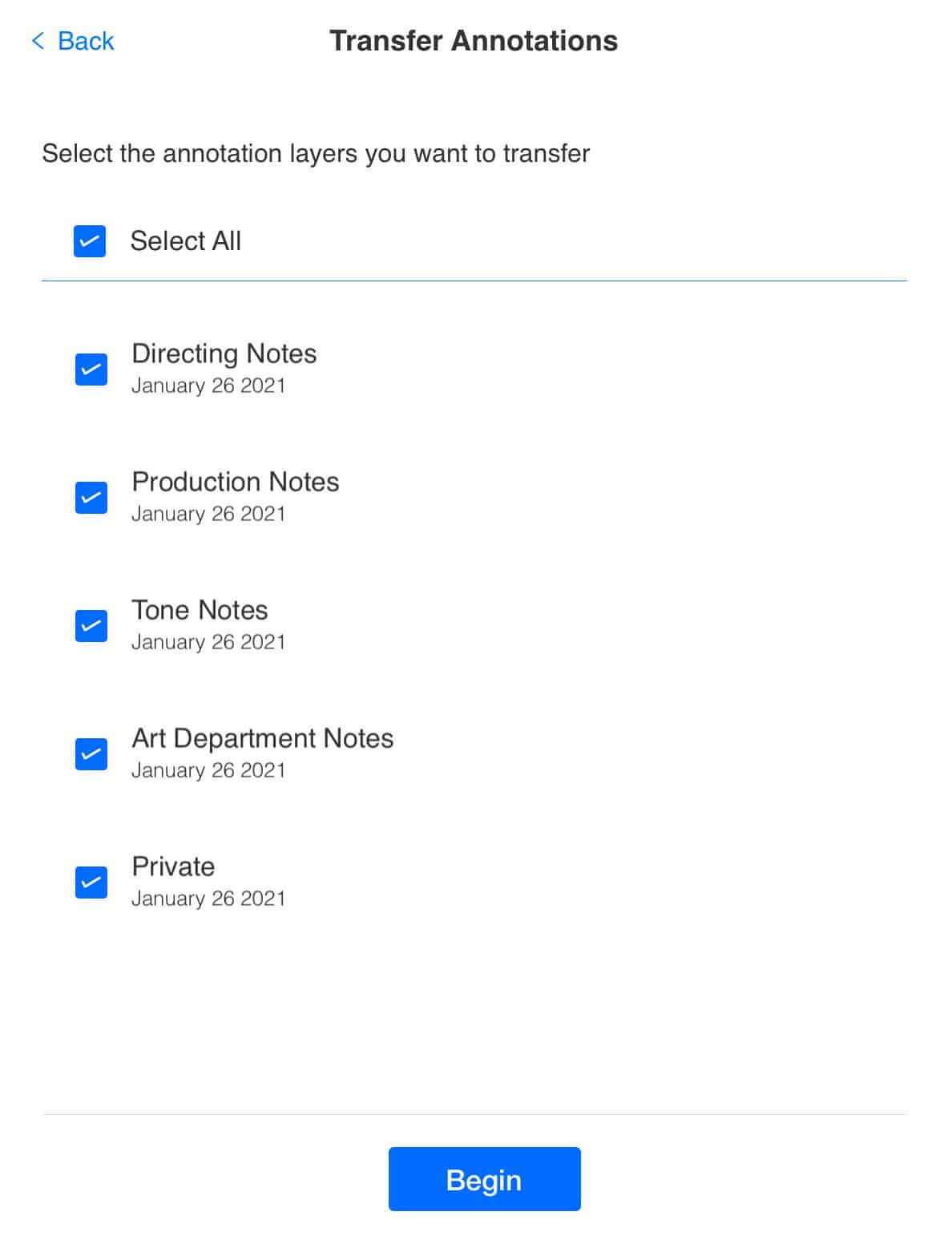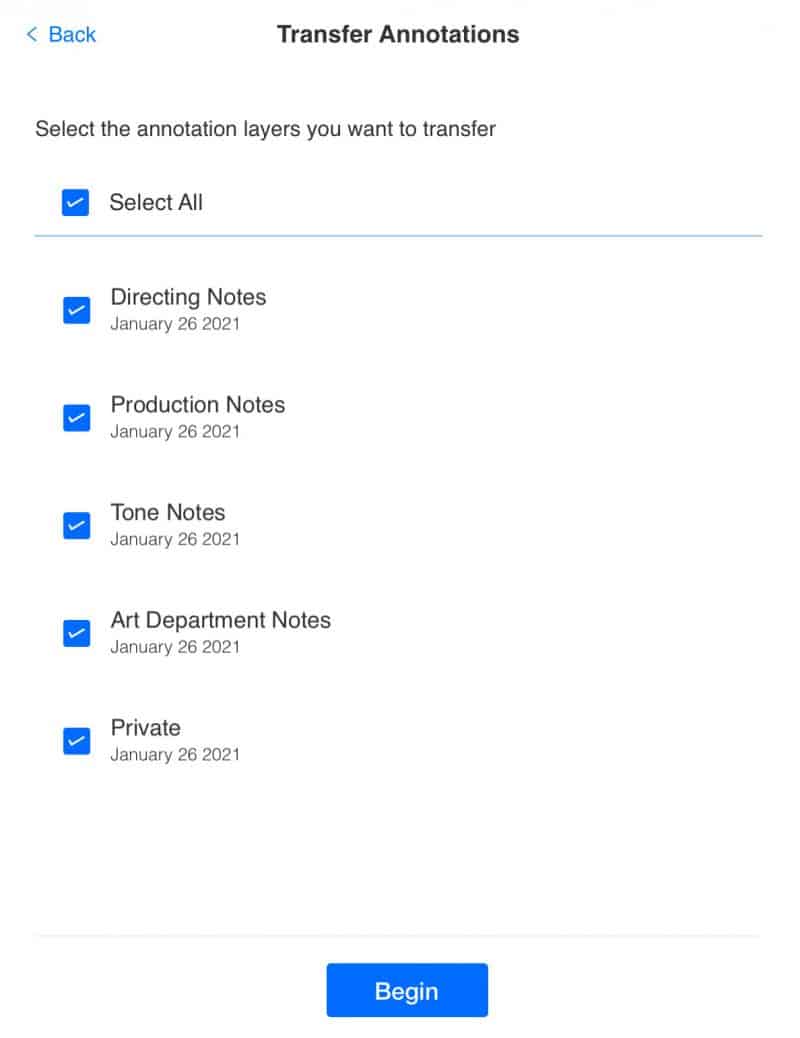 Multi-Layer Transfer allows users to transfer notes from one, some, or all of your layers at once. This enhancement is built to work with annotations on native and added pages, with personal and imported layers, and with transfers of full scripts and revised pages.
Previously a user would have to transfer one layer at a time. With a whole lot of layers, we know that can be time consuming. With our priority this year on saving you time in-app, we're really happy to have fixed that.
At long last, Bookmark Transfer will carry forward every meticulously crafted bookmarks (and their custom names) directly into the new draft. Bookmark Transfer goes hand-in-hand with core Note Transfer, and is designed to be an add-on to whatever transfer process you are already doing.

Redesign + User Interface Upgrades
With new screens, new icons, and a great new feel, we've improved design and usability at every turn.


The Annotation Bar is now responsive to presets and color selections. This upgrade is designed to make your workflow smoother and more predictable, so you'll always know in advance what color and style are preset.
Upon opening the app, you'll also notice that the tools you know and love have been redesigned with clearer fonts and larger icons, making the user interface easier to read than ever before.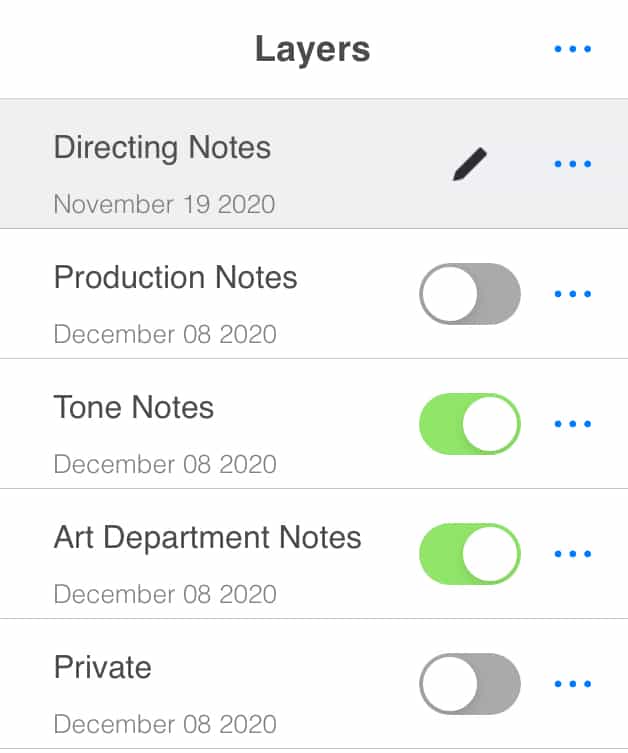 With Layers, we've redesigned the experience from the ground up. Individual layers now have colored toggle switches, so it's easier to navigate through your layers. The active layer is now also branded with an annotate pencil icon, making it much clearer which layer you are working in.
Continuing with our vision to save users time, we've added Show All and Hide All from within the Layers menu. In comparison to the previous one-at-a-time approach, this too is a major upgrade in efficiency.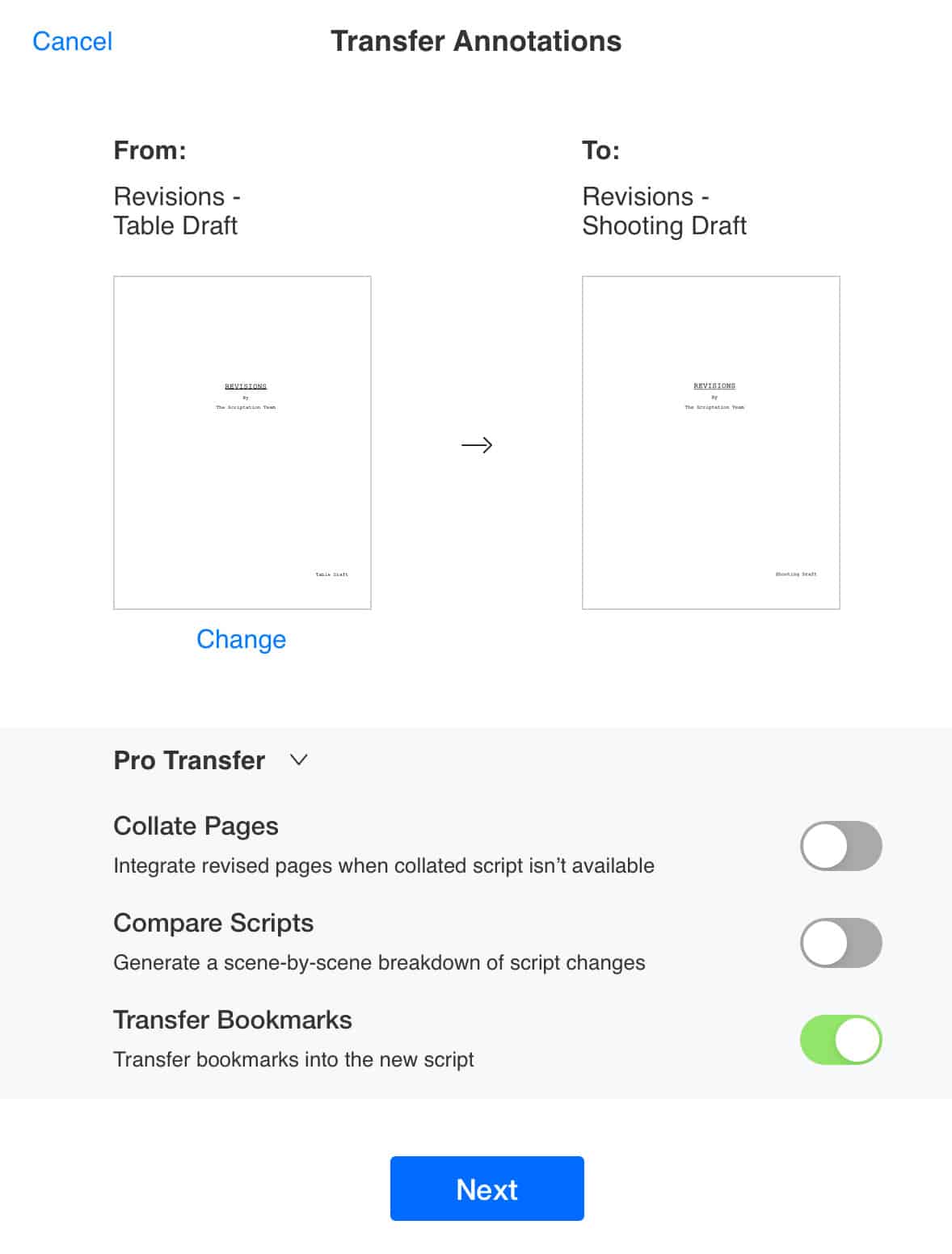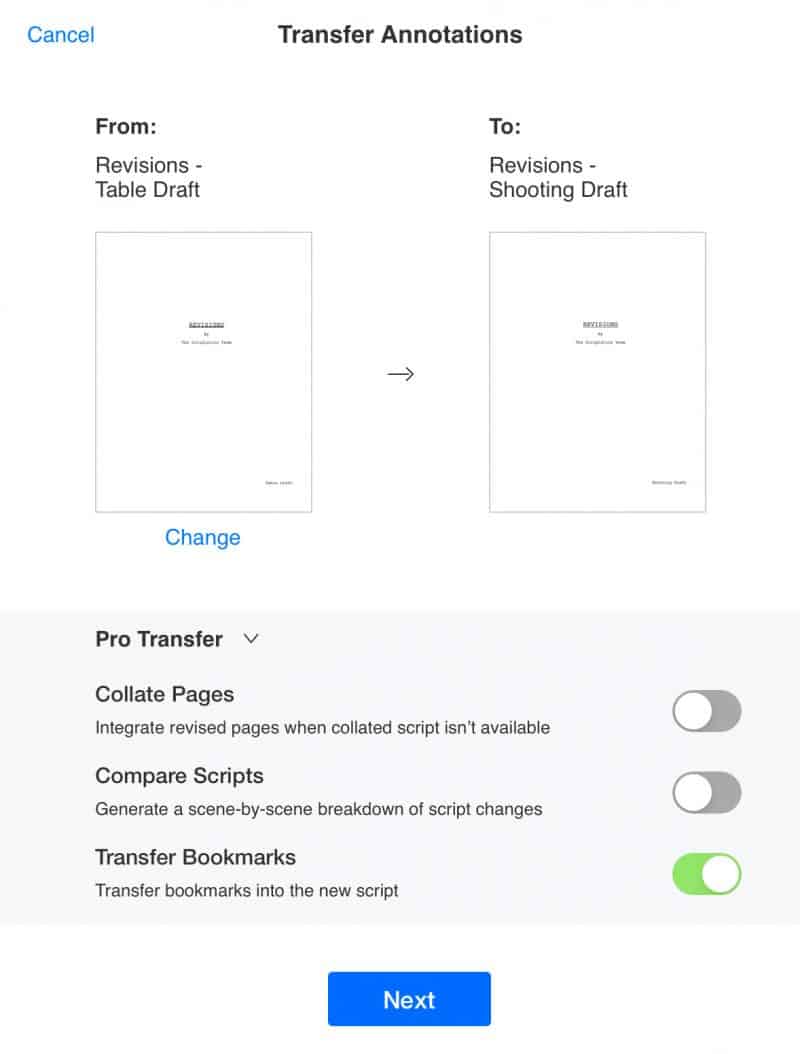 Note Transfer is now housed in a brand new center modal allowing for a much easier selection of your previous draft. There are now "preview images" for clarity, which show the cover pages of the selected scripts, with an arrow pointing in the transfer direction. There's even the ability to change documents from within the transfer window – just in case the wrong script was accidentally selected.
Pro Transfer features like Compare Scripts, Collate Pages, and the new Bookmark Transfer are now controlled via toggle switches, so it's easier than ever to select exactly what you need with each transfer.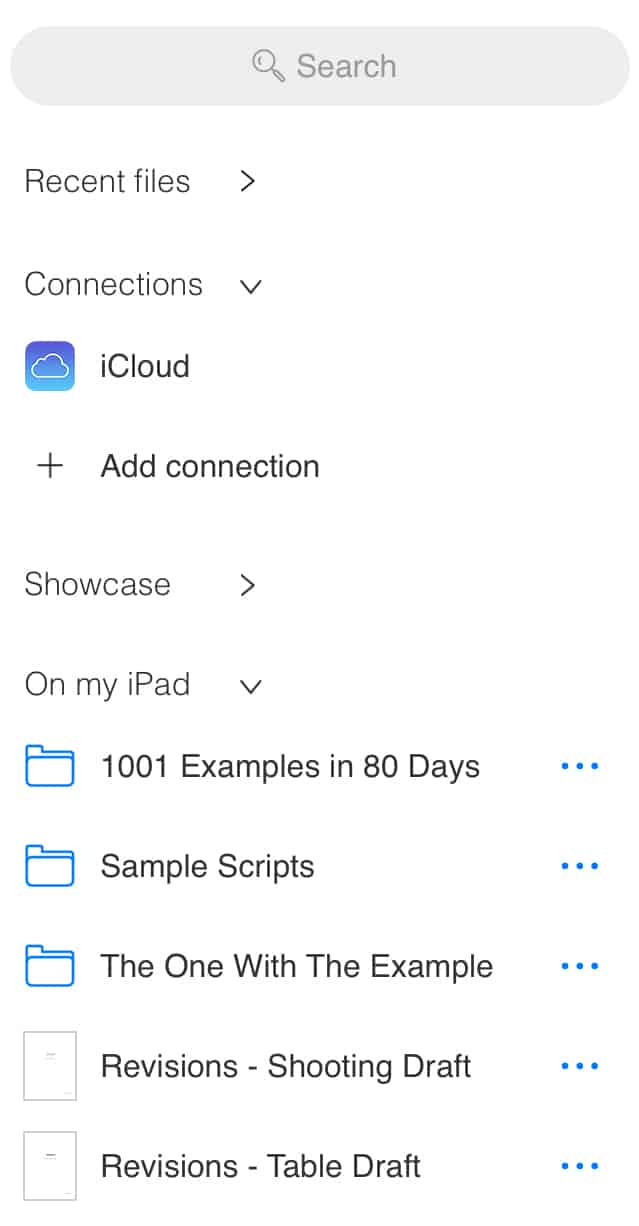 The File Browser and Cloud Connection manager was also redesigned for the better, with new expansion + compression toggles for every category of files and folders. This puts more power in your hands to customize your screen, and give maximum space where it is needed the most.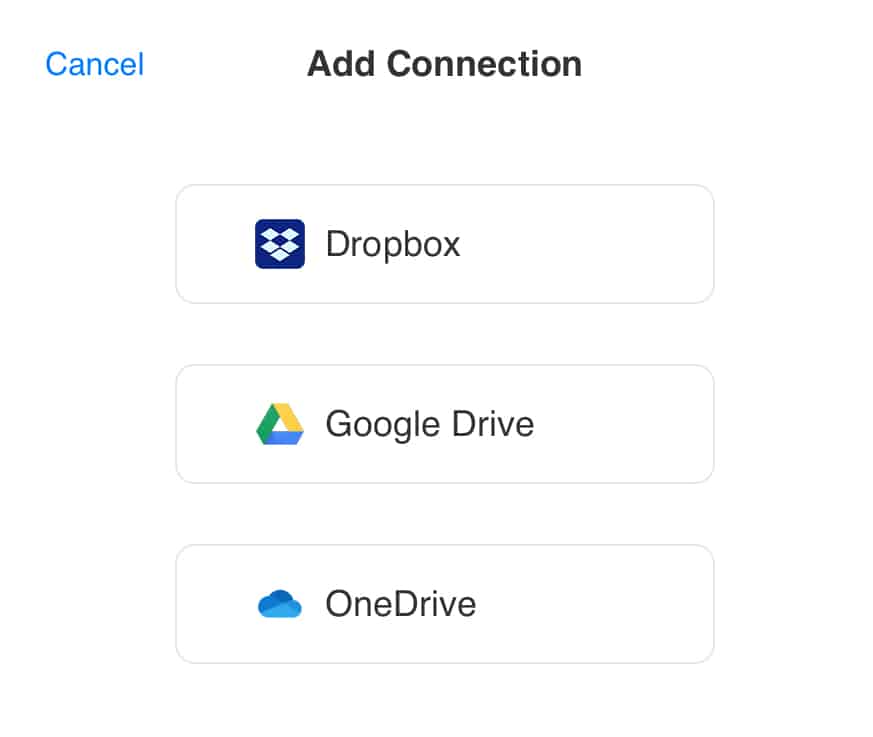 Through the new Add Connections workflow, all of your cloud connections can be linked and unlinked from the main page. For users juggling multiple cloud accounts within the same provider, this functionality moved into the main app area is going to make things way easier.

Integration with Apple's Dark Mode
Scriptation is now fully compatible with Dark Mode on all of your Apple devices, to help keep you focused while limiting eye strain.


The top toolbar, your individual file tabs, the annotation bar, and every window for Layers, Actor Highlight, Transfer, Reader Mode and Page Maker have been subtly adjusted for Dark Mode.
For users looking for the ultimate dark experience, it's easy to pair Scriptation's Night Mode (from within the Setting's Menu) with Apple's Dark Mode.

Recent Files Homepage
You'll never go digging for yesterday's files again! We've heard from users, and knew that Recent Files was going to be a key addition to saving you time.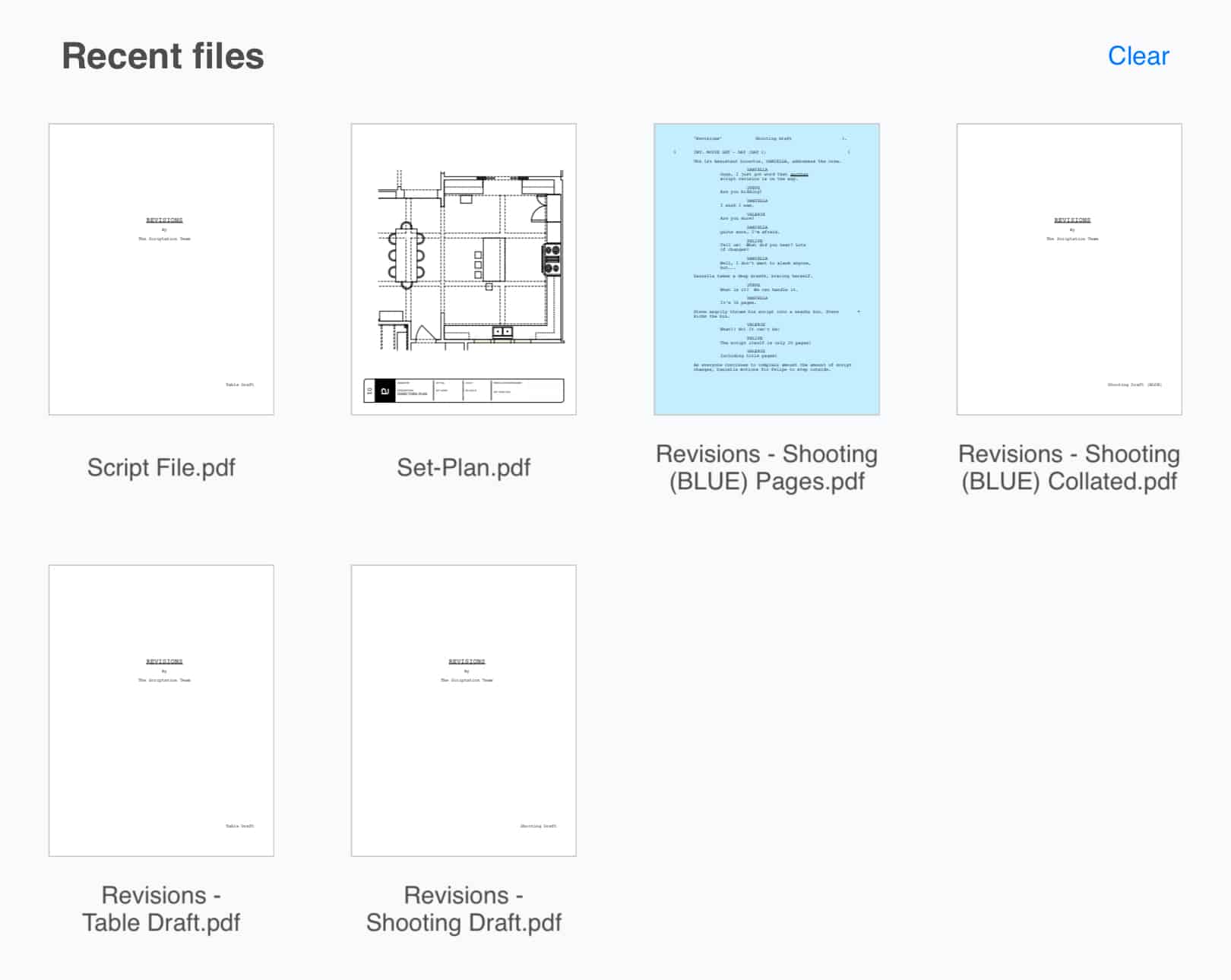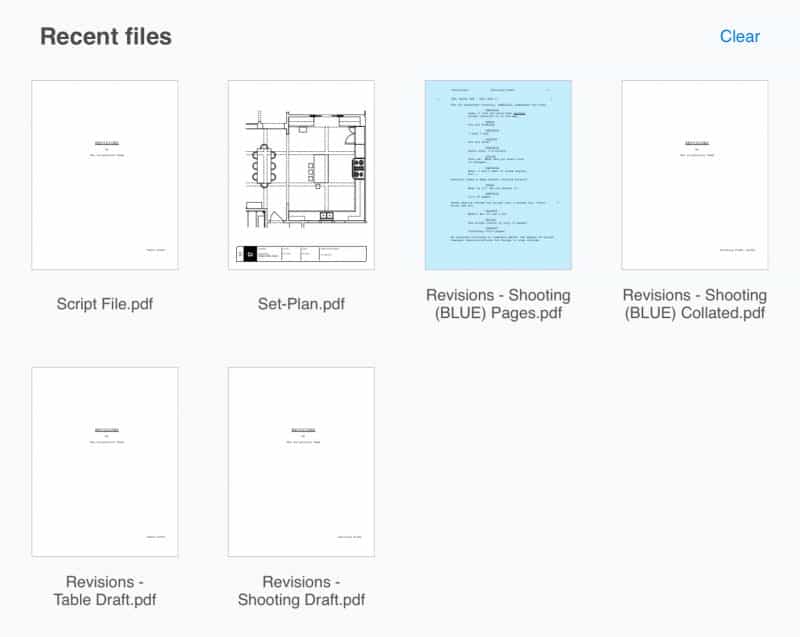 Anytime the app is opened, you'll land on this brand new home screen, with tiles of all of your most recent files. It even recognizes if files get deleted or renamed, and syncs with cloud files.
Recent Files is also accessible from the File Browser, and provides access to your five most recent documents.

There's even more in 4.0
Team Studio expansion to macOS
Team Studio is a subset of our Scriptation Team program, created for productions that require advanced studio-level security, or BOX cloud access. Previously, Team Studio was only supported on iPad and iPhone, but with 4.0 we're proud to add support for macOS.
Collate Pages promoted out of Beta
Our Collate Pages feature was introduced in the Fall, and we're proud to have promoted this feature out of Beta and into the full Pro Transfer toolkit. Collate Pages enables users who receive packets of new pages (and not the full script) to transfer their notes. Scriptation automatically inserts the new pages, and intelligently transfers the notes!
Release Tier Alignment across Apple's ecosystem
We've now aligned our iOS, iPadOS, and macOS releases to follow the same numbering system, alleviating confusion as to which was the most current version on any particular device. As of today – 4.0 is the new base across all of your Apple devices.

What's coming down the pike?
Script Lining Toolkit
We've been hard at work on a dedicated script lining toolkit that easily tracks coverage and manages slates. We've heard from many script supervisors about how important this tool is, and have seen many creative solutions that use existing tools while this feature is in development.
We know we promised some folks that this tool was going to be entering beta in the Fall, but for a few reasons, that didn't quite pan out. Here's why.
It's being built from scratch. This feature is not built on top of any existing library, and will become a new window and set of toolbars all on its own.
It needs to work with Note Transfer. If you line it… you'll need to transfer it! The lining notes will likely exist in a layer all on their own, and we'll need them to play nicely with the transfer algorithm. In reality this is kind of hard to do, so it's going to take some more time.
We took on a large custom development project. In bringing Scriptation to one of the longest running television shows in the world, we took on several weeks of a custom development project. Honestly, this pulled resources away from the Lining Tools project, and before we knew it, we were knee deep in 4.0.
Lookout for Lining Tools to be released in 4.1 or 4.2 later this year!

Wrapping Up
Scriptation 4.0 was driven by an overwhelming desire to improve your workflow, placing the highest value on the hours and minutes users spend in the app. We hope that you find these upgrades substantially enhance your experience.
We also want to take this time to thank all of our users for their thoughtful feedback in our support channels throughout the past year, and dedication to the app at large.
We have a record number of full productions going paperless with Scriptation, and that's only possible by many individuals carrying the torch as they continue onto new productions and new teams.
Enjoy 4.0!
Ready to Update? Head over to the App Store.