Scriptation 4.2.4: Lightning Layers, Image to PDF conversion, and More!
Scriptation 4.2.4 has just hit the App Store and is now available for update, and we are so excited for you to see how much it improves nearly every workflow.
In response to user feedback about ways to streamline your work on set, we are excited to introduce our completely revamped Layers system with 5x faster performance than before!
Lightning Layers
Take your organization to the next level by assigning each layer a color, to match any color coding system you love to use. With 16 colors to choose from you can completely customize your layers workflow.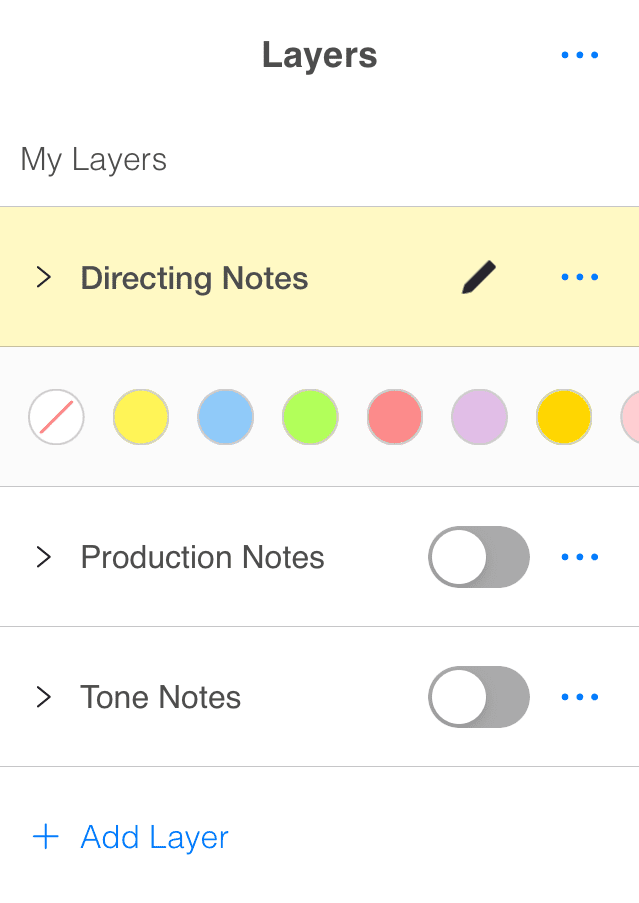 You are now able to re-order all of your layers by simply dragging and dropping, giving you more control over your layers interface than ever before.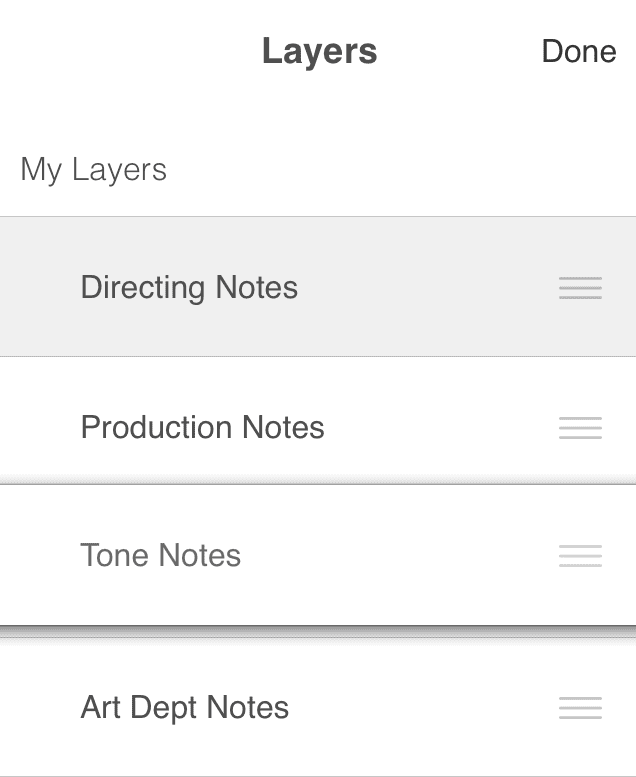 Seamlessly work with your annotations across layers, with the new Assignment Toolbar. Move, or even copy, annotations with just one click or tap.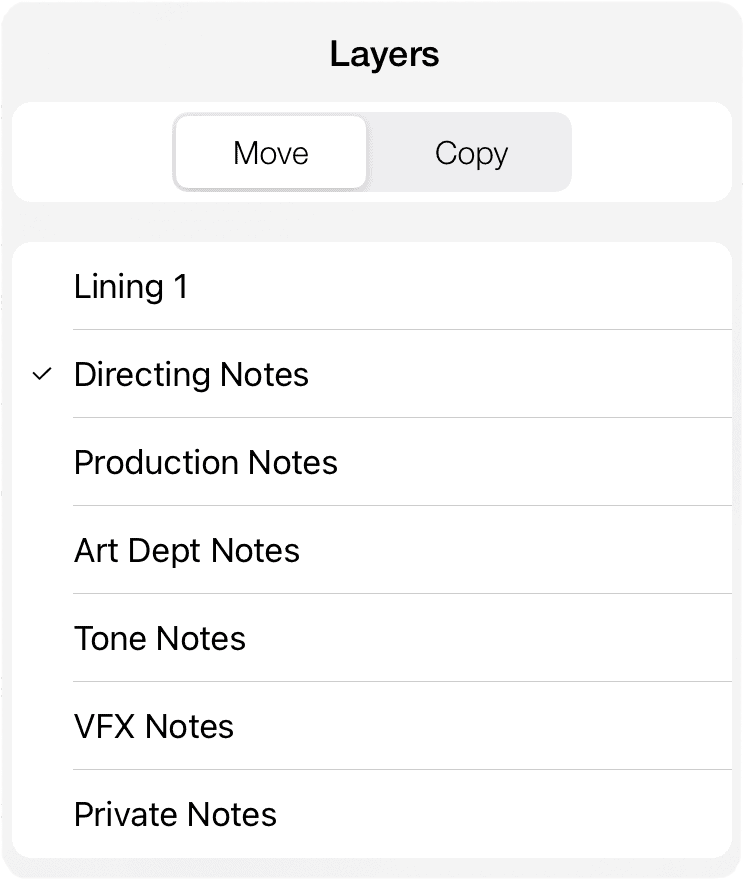 Customize what you see on your screen by adjusting the opacity of any visible background layers. Choose as high as 100% for completely opaque layers, or as low as 33% for semi-transparent layers.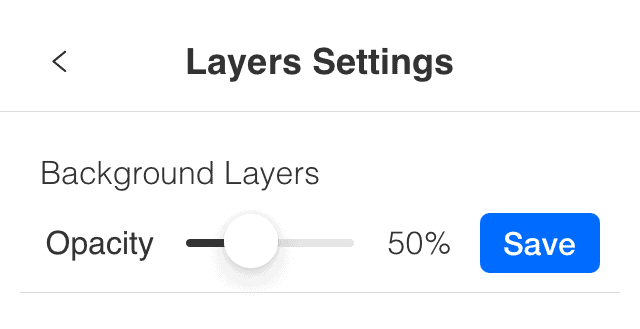 Additional Improvements
We have also added brand new functionality, and improved efficiency within some existing features, to make your experience in Scriptation even better. These include:
Ability to duplicate layers.

Ability to automatically convert Photo and Screenshot image files to PDF.

Keyboard shortcut for the Find function.

Improved Editor Export to include non-flattened slates.

Improved Transfer, eliminating the blank default layer in the destination file.

Improved Layer recognition with Sides and Copy/Paste pages.

Improved user interface for Live Layers (Scriptation Team & Team Studio)
In addition, we have squashed some bugs, and made other improvements under the hood to improve the speed and reliability of Scriptation across all of your devices.
Keep your automatic updates on to always have the latest and greatest.
—
Update to version 4.2.4 today. Check it out in the App Store.