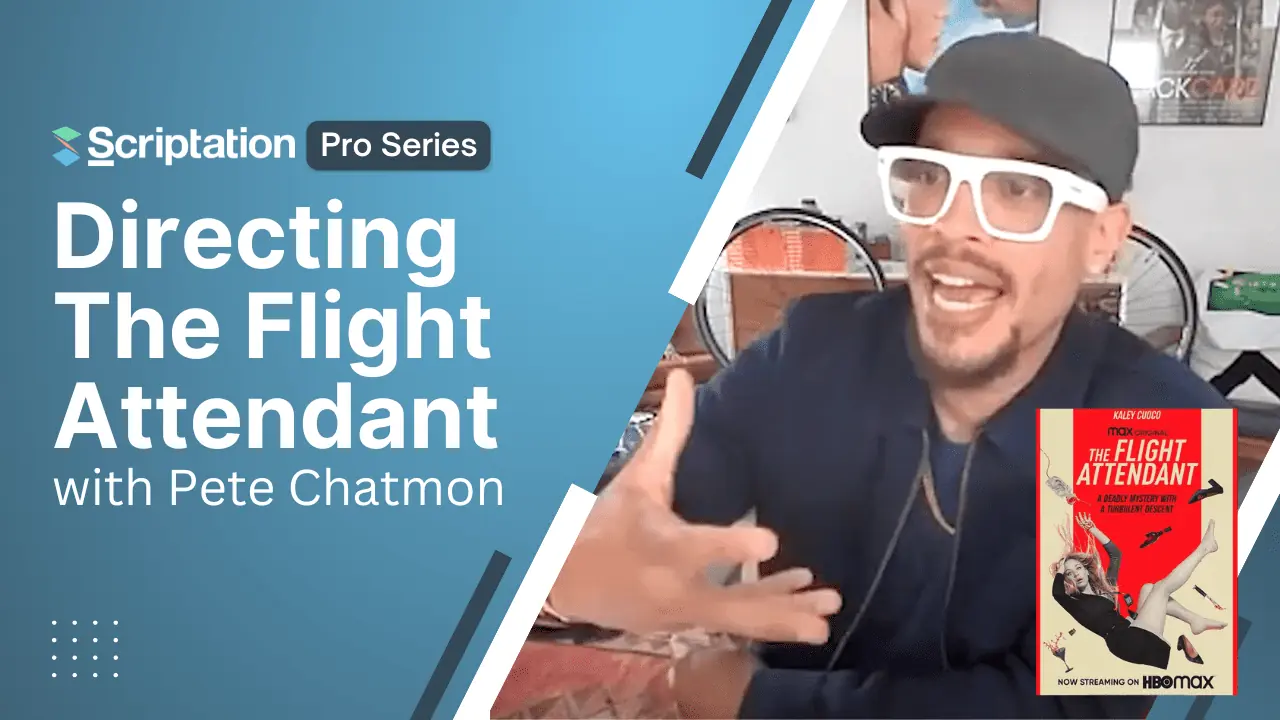 Directing Episodic Television: Learn a director's prep process and take your prep to the next level
Reserve your spot for our second Pro Series workshop, where director Pete Chatmon (The Flight Attendant, Insecure, Silicon Valley) guides you through how he prepares for an episode of television using the Emmy® award winning app, Scriptation.
Pete will share his process for marking up scripts, including integrating shot lists, floor plans, visual references, and more. He'll also share tips and tricks for filming with a paperless workflow, which allows him to be more present, creative, and efficient while on set.
This session will include step-by-step demonstrations of Scriptation features & will include a Q&A.