Scriptation 4.4: Scriptation Analyze, Compare Update, and More!
Scriptation 4.4 has just hit the App Store and is now available for update. We are so excited to introduce our brand new feature, Scriptation Analyze – an AI-powered script analysis tool that quickly identifies and summarizes changes between script drafts.
Scriptation Analyze
Save yourself the time of having to flip between drafts to learn what has changed. By comparing both the original and revised versions of a script, Scriptation Analyze generates a scene-by-scene report that summarizes the most impactful changes between them, from minor dialogue tweaks to new props, and even discerns subtle tonal shifts between drafts.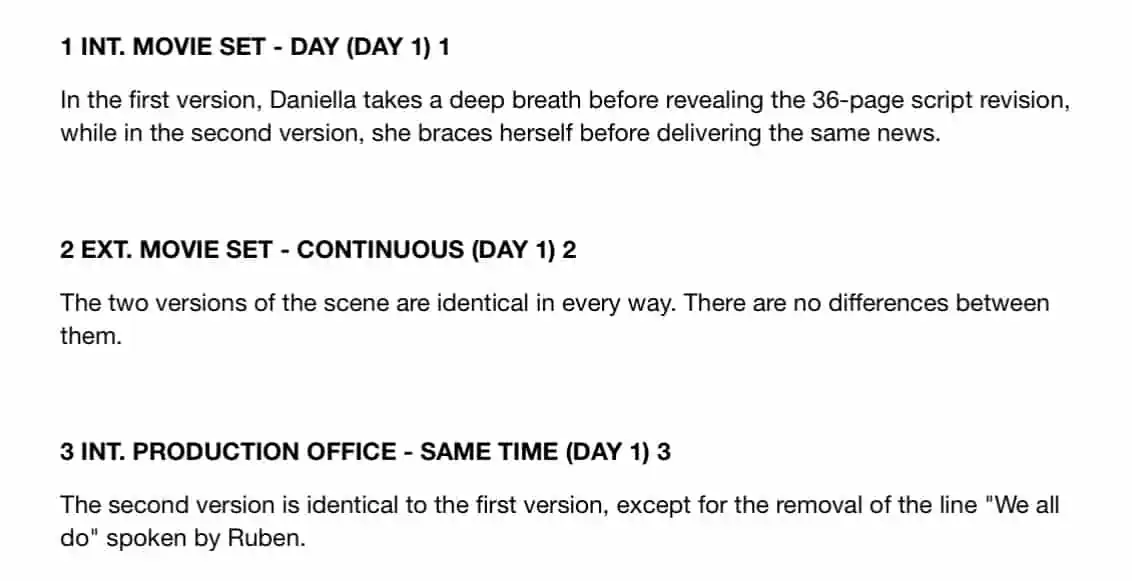 Scriptation Compare
We've completely overhauled our Compare feature, offering better performance and output. The Comparison report will now display script changes with screenplay formatting, making it easier to quickly read what changed and where. We've also significantly improved our algorithm, which means you'll generate an even more accurate report.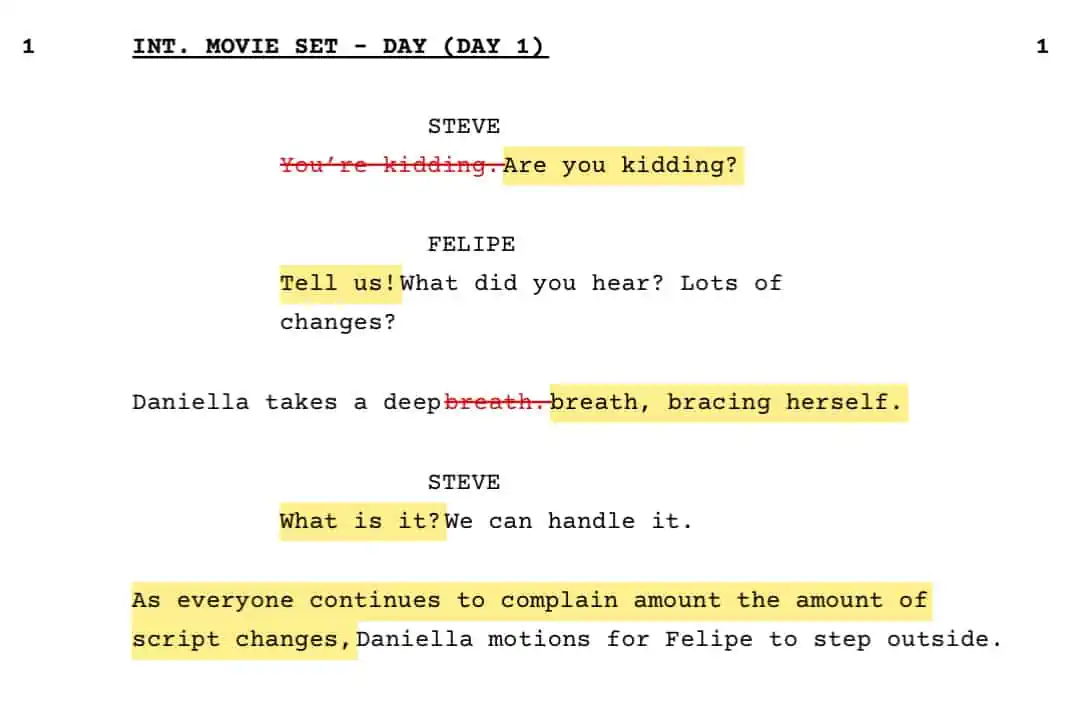 Top Toolbar Customization
The top toolbar can now be customized to keep your most-used features right where you want them. Just tap and drag to reorder your tools and even hide the ones you don't use as frequently.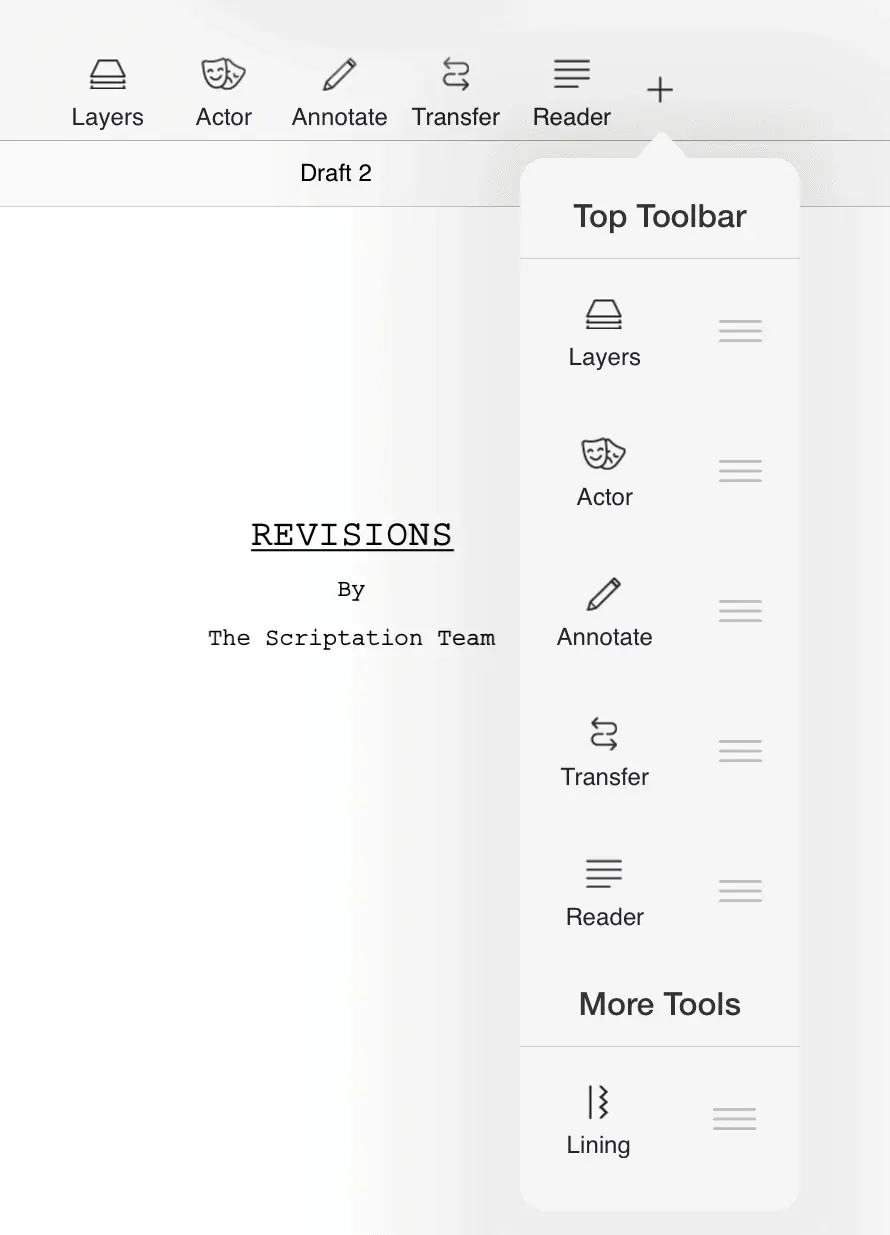 Additional Improvements
We have also optimized performance to existing features, making your experience in Scriptation even better. These include:
Individual layers can be now exported as a PDF

Optimized mouse selection capabilities on macOS
In addition, we have squashed some bugs, and made other improvements under the hood to improve the speed and reliability of Scriptation across all of your devices. Keep your automatic updates on to always have the latest and greatest.
Update to version 4.4 today. Check it out in the App Store.