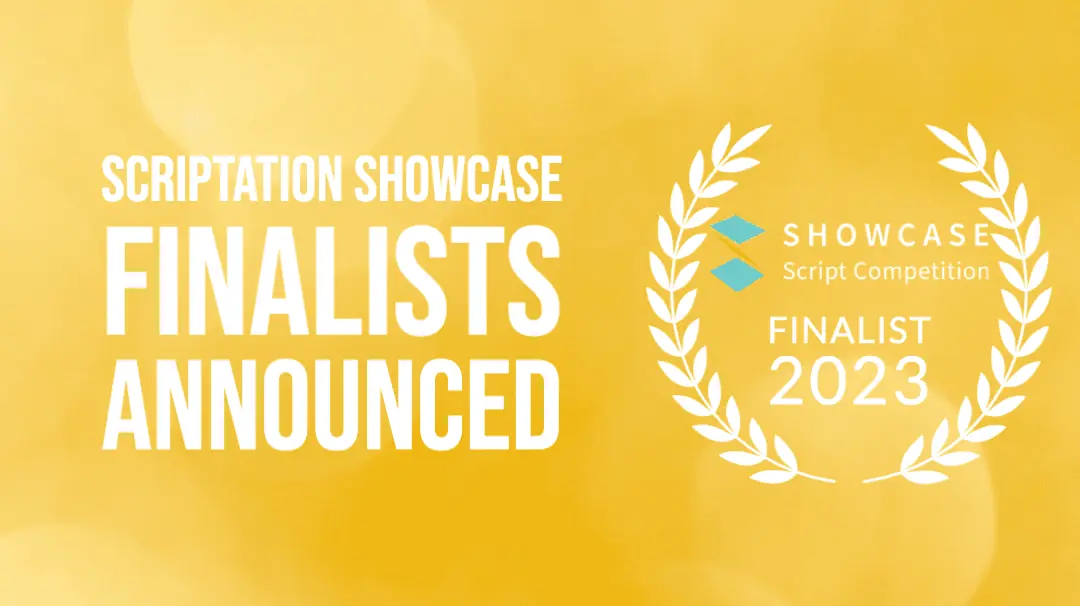 Scriptation Showcase Script Competition Announces 2023 Teleplay Finalists
The Scriptation Showcase is pleased to announce its 2023 finalists for the Teleplay category! Congratulations to these talented writers and thanks to everyone who submitted this year.
Comedy Teleplay
Cultish by Michael Mortimer
Fruit of My Loins by Gage Swanston and William Kisor
Monsterlogues by Kanja Chen
The Hopeful Romantic by Marissa Ziets
The Libary by Katie Crone
Drama Teleplay
Back Fires by Alex Blumberg
Baptized by Fire by Jack Gorman and Shannon Walsh
Eden Street by Jeff Kaufman
The Coach by Searlait Coffey
The Park by Duane Smith and Stefane Barbeau
Stay tuned for the upcoming announcements of the winners by subscribing to our newsletter and following our Instagram, Twitter, and Facebook pages.