12 Best Apps for Script Supervisors in 2023
Script supervisors have one of the most detail-oriented jobs on set. From tracking continuity, timing setups, logging shots, lining scripts, generating daily reports, and more, script supervisors need the best tools to keep themselves organized (and, make their intense jobs a little bit easier). Here are the best apps for script supervisors in 2023.
BEST APPS FOR SCRIPT SUPERVISORS 2023
The Emmy® Award winning app for iPad, iPhone, and Mac allows you to mark up scripts using a wide range of customizable annotation tools and then intelligently transfer those notes into script revisions with the tap of a button. Designed with real script supervisors' feedback, Scriptation's Lining toolkit allows for script supervisors to easily track coverage with automatic recognition of scene headings and character names. Plus, Lining tools keep script supervisors organized on set – saving hours of time with instantly generated tramlines. It's truly the fastest way to line scripts.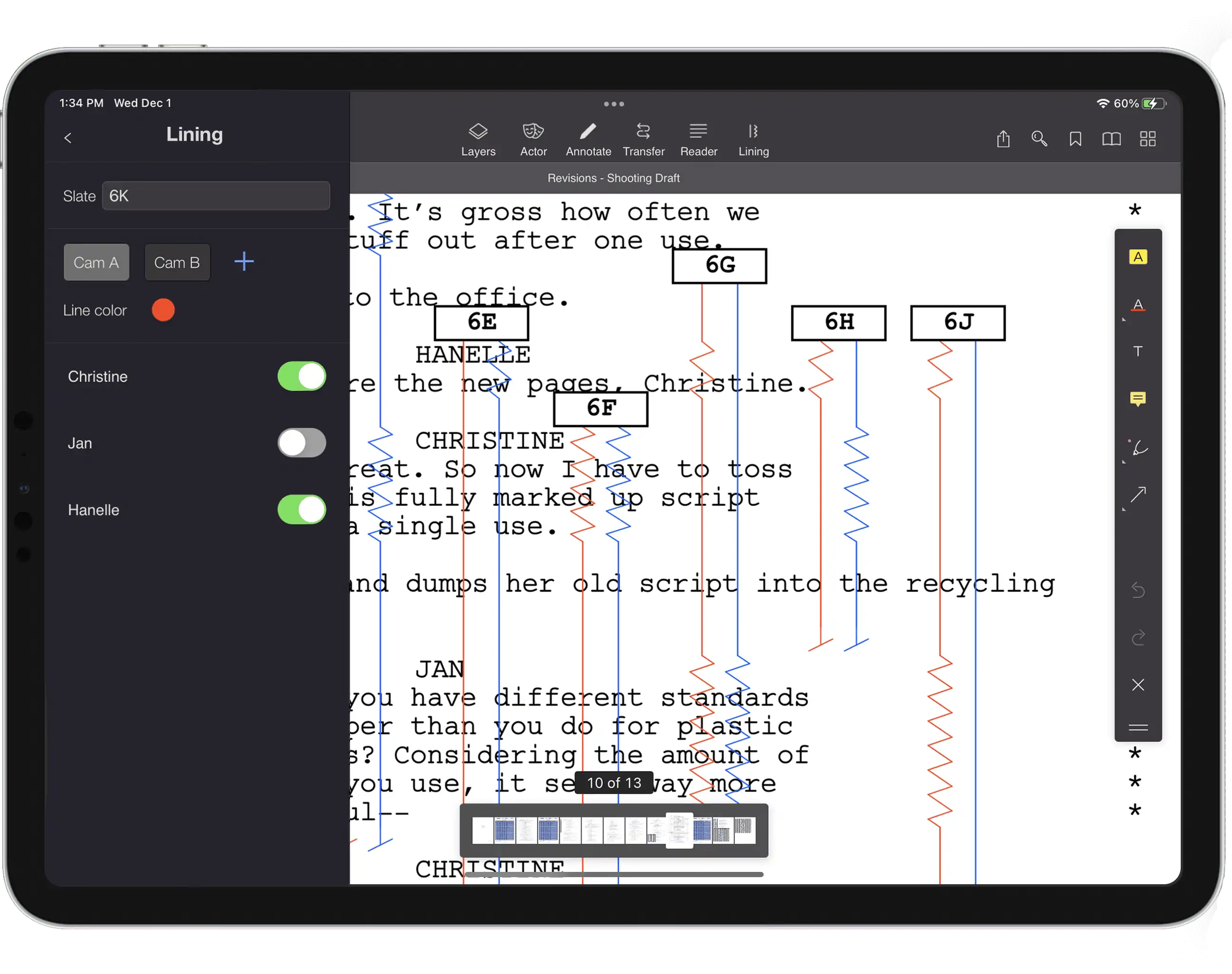 Slate details and colors are fully customizable for all your cameras and you can easily toggle character names based on coverage. And, when you're ready to send notes off to the editor, Scriptation even has support for fillable forms, which you can use to generate your end of day reports. Insert your own custom templates or use reports from Scriptation's Document Library.
Check out our Script Supervisor Workshop for all the best tips and tricks!
To quote veteran script supervisor, Tim Wrobel, "I've tried all the other script supervision programs and PDF annotation apps, and Scriptation is the quickest, easiest thing I've found. It saves me so much time and frustration."

But Scriptation isn't just for those "Hollywood types." Aspiring and indie filmmakers use the production app to read scripts, mark up documents, share notes, highlight lines, bookmark scenes, and separate annotations conveniently into layers.
Try out Scriptation's free script annotation app and see for yourself.
Price: Free (with in-app purchases)
BEST SCRIPT SUPERVISOR REPORTING APPS
Perhaps the most well-known software for script supervisors was actually developed by an assistant editor named Peter Skarratt. This template-based program works with Filemaker Pro and allows script supervisors to create breakdowns, generate progress reports, line scripts, and more.
Skarratt is at its core a database system, allowing script supervisors to track a variety of progress metrics for production. It automatically adds setups and takes into facing pages.

Price: Free trial then $99 per template or $299 for the complete set
SCRIPT SUPERVISOR LINING APPS
ScriptE boasts that script supervisors can "log and line scripts with a touch of a finger." Import scripts directly from Final Draft to get started with your breakdowns, lining, and notes. All of your notes populate into production reports, such as progress reports, daily reports, camera rolls, sound rolls, editors' report, and more.
ScriptE automatically tracks the number of scenes and page counts. You can type on-set revisions directly into your script as a note in the margins and share that change with your team. The program also has a built-in stopwatch that allows you to capture timecode and attach that data accordingly to all of your notes.
The software is available for Windows, Mac, as an iPad app, and works with European and American Slating systems. You can even line your script from left to right in order shot (West-Coast style) or from left to right Wide to Tight (East-Coast style).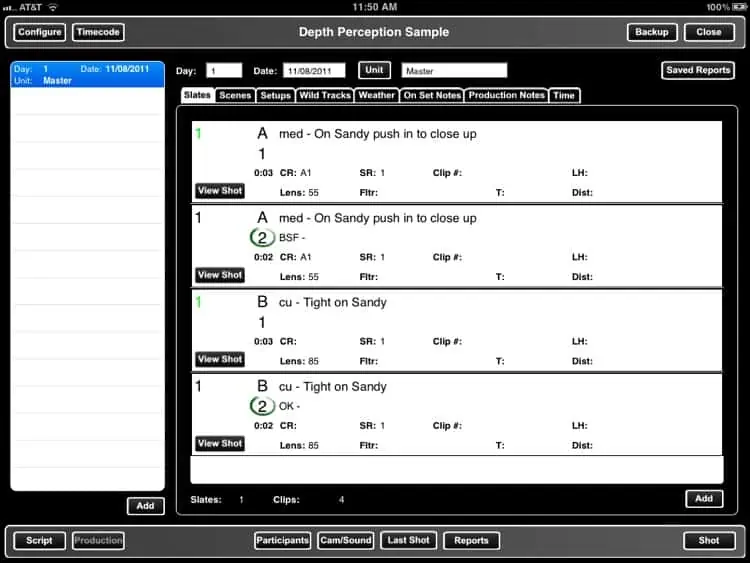 BEST APPS FOR SCRIPT SUPERVISORS
Raccorder bills itself as the "App for Script Supervisors & Production/ Camera Assistants." Generate reports, add photos, export all that data to Excel or a PDF, and more. The app automatically creates daily reports, which you can insert pictures, video, and audio into to share with your team.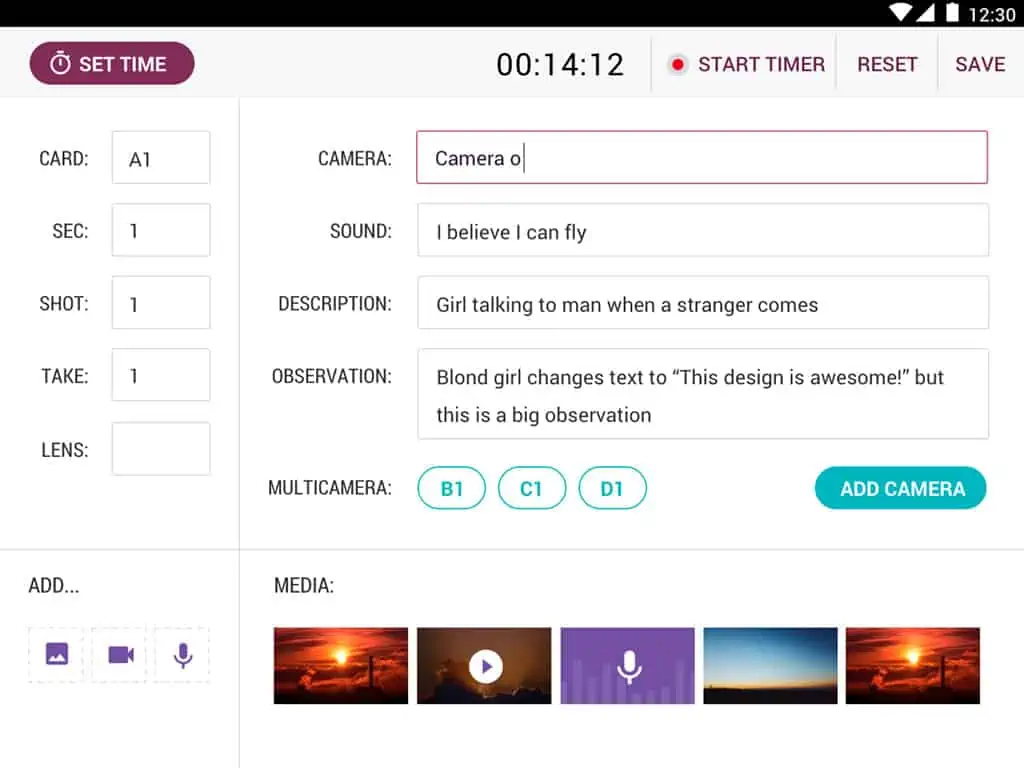 Price: Free (with in-app purchases)
BEST SCRIPT SUPERVISOR REPORT APP 2023
ZoeLog is the camera report log designed by camera assistant Zoe Van Brunt. This app allows you to circle takes then share camera reports in a PDF, automatically back up notes to a secure cloud provider, and access your data offline. You can also share your notes instantly with all users on the same production via the app or email/text your log to your team. It can even integrate with Frame.io.
Add the fields you need for your report, hide the ones you don't. Customize keypads like Lenses, Filters, and LUTs to save time and all entries are color-coded to match the camera you are using. Plus, since not every field changes from one shot to the next, use Smartfill button to automatically fill in what's unlikely to change.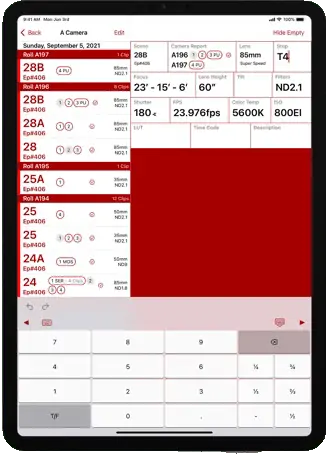 Price: Free (with in-app purchases)
SCRIPT SUPERVISOR REPORTING APP
Set Report 3 sells itself with the tagline, "w
rite your reports while you shoot, saving you time every night." The app allows for customizable reports – allowing you to choose what data is relevant for your
production
to track. Likewise, you can choose to make notes using your fingers, keyboard, trackpad, or Apple Pencil. This app also has cloud storage options to back up all of your projects.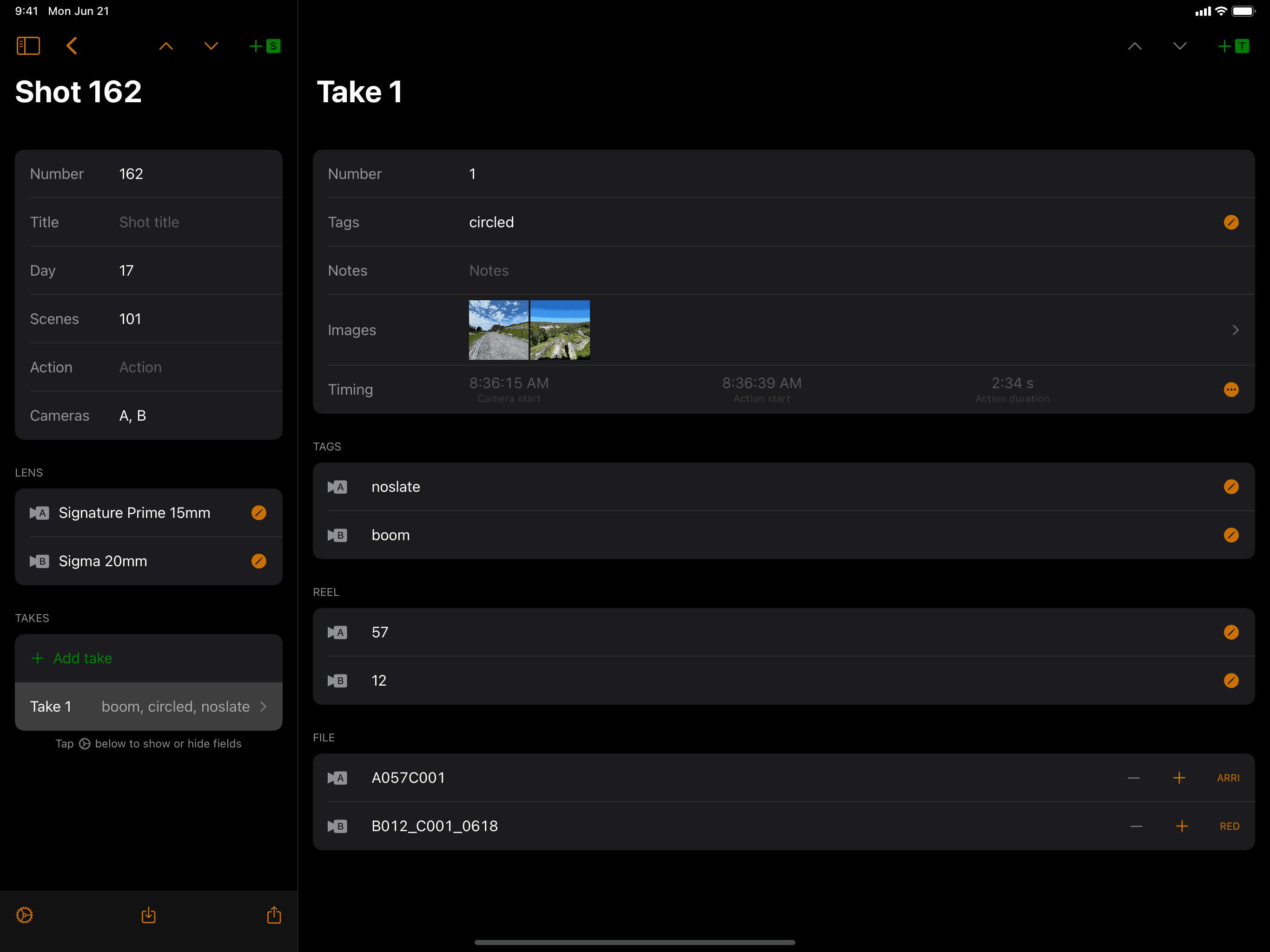 LINING APPS FOR SCRIPT SUPERVISORS
Script Evolution gives script supervisors the tools to generate all the reports: production reports, facing page report, editing report, picture report, sound report, log report. The app allows script supervisors to input all the movie elements: scenes, characters, sets, shots, takes as well as actors, cameras, storage device, etc. You can also take pictures, tag them with any movie item, and keep them in an accessible database for when you need to check for continuity.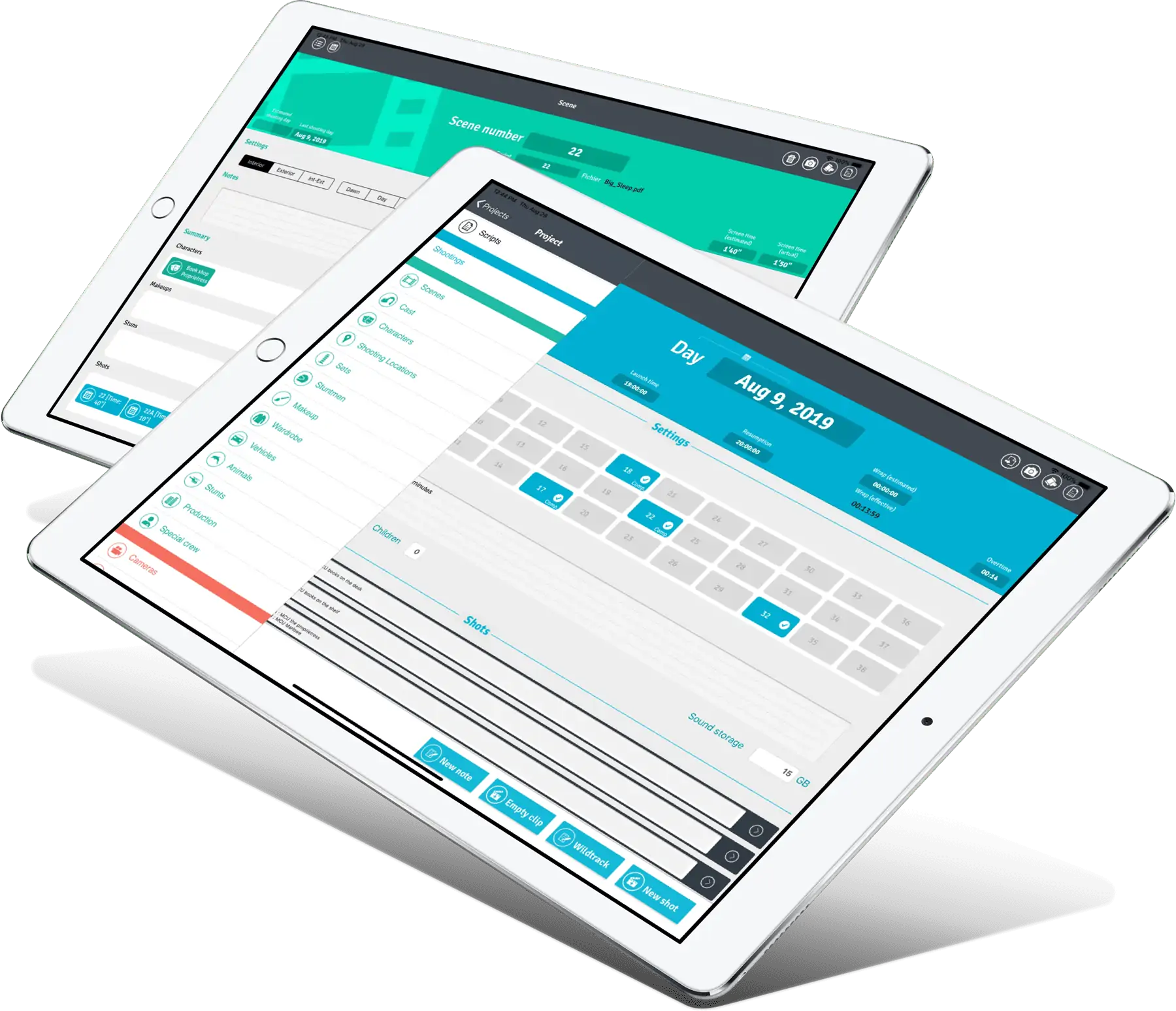 Price: Free (with in-app purchases)
Lockit Script automatically creates Progress Reports, Editor's Logs, Clip Logs or Facing Pages in Excel or PDF format. Script supervisors have flexibility in creating camera types with customizable clip name patterns and multi-camera support. Lockit Script has a myriad of tools including a stopwatch, photo function, multiple running time, included scenes, lining tools with on- and off-passages and notes, and more. If you have a LockitWebTools account, you can also automatically sync to a cloud provider.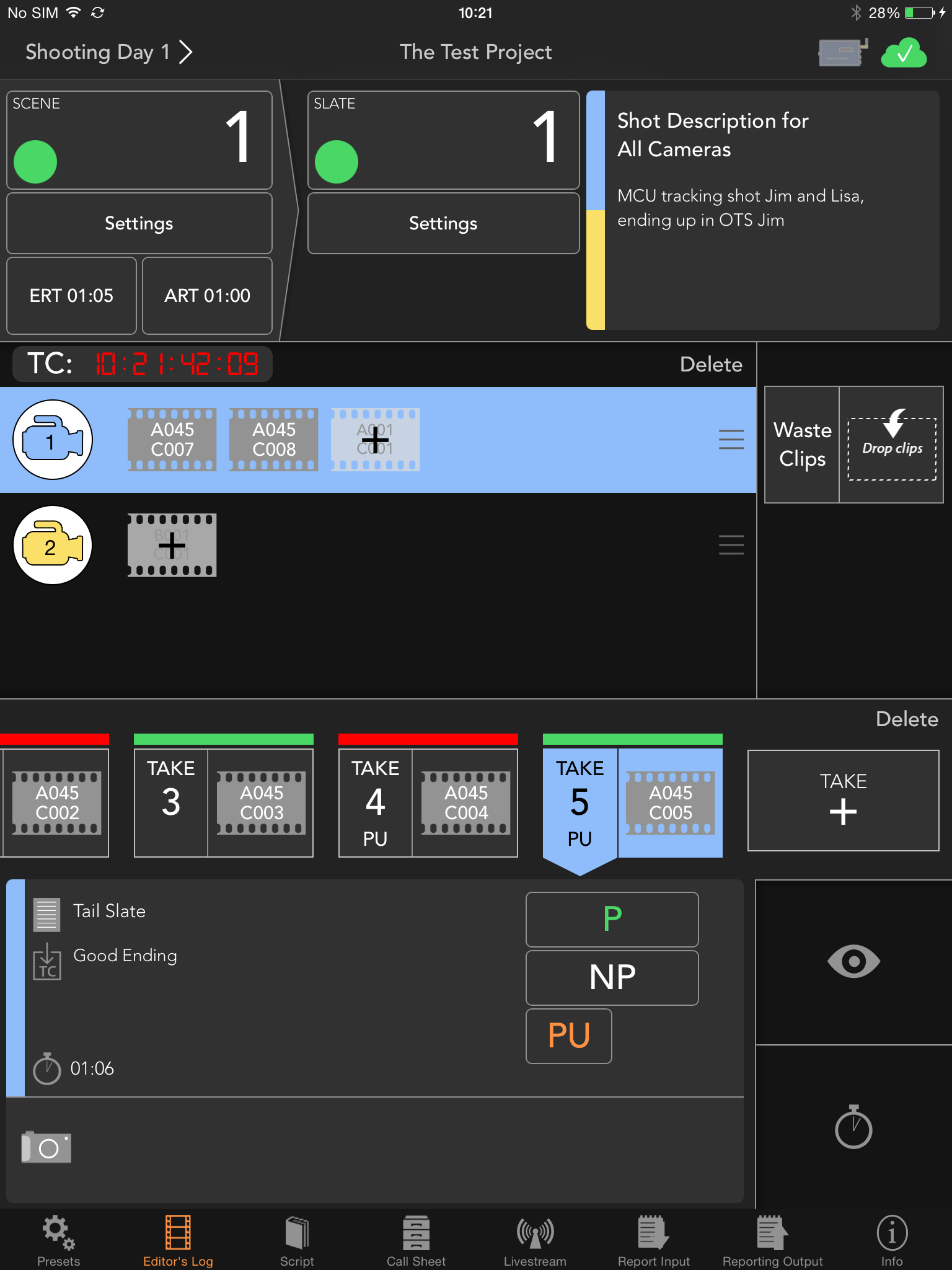 BEST SCRIPT SUPERVISOR NOTES APP
CineTakes allows script supervisors to edit metadata and easily log takes. You can even add pictures to quickly identify each take. The app has compatibility with ARRI ALEXA Mini and Amira, which allows users to connect to the camera and instantly log each take as the operator hits record and stop. Screenshots can also be enabled from Settings, which allows the app to take a frame-grab for each take.
Important to note, to use CineTakes, users must have an account with Cinegizmo.com. Through a Cinegizemo account, CineTakes allow the user to control the camera through the app, rate takes, input notes, and share that data with the director, cinematographer, DIT, and post team.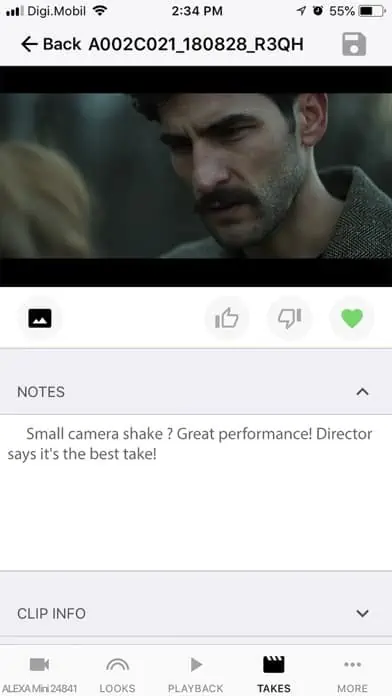 BEST SCRIPT SUPERVISOR PAGE COUNT APP
ScriptCalc is a tool specifically designed to calculate page count, time, and scene totals for your end-of-day report. The app has a p
age count calculator, time calculator, scene count calculator, screen time calculator for low- or high-speed shots, and a customizable interface that allows you to email paper tapes to anyone on your team.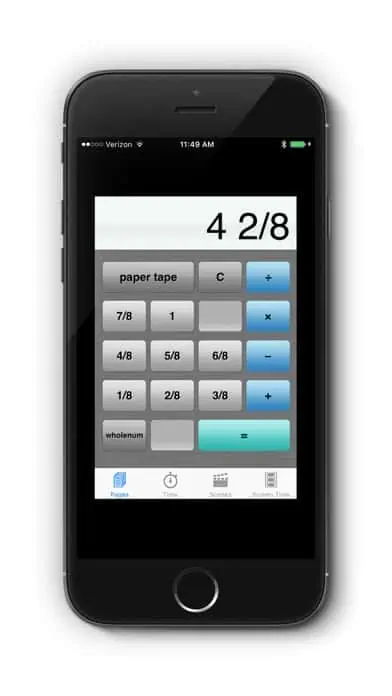 SCRIPT SUPERVISOR MONITOR APP
QTAKE Monitor is the companion app of QTAKE, the video assist software. QTAKE Monitor turns up to 16 iOS, macOS, or tvOS devices into wireless on-set monitors. Using the STREAM Module, operators can now stream the content of their QTAKE VIEWS to iPads, iPhones, or Macs.
In addition to multi-camera monitoring, one QTAKE Monitor device can use the talkback feature to communicate with the QTAKE operator. The app also allows users to create custom note fields to log takes and share those notes across a local server.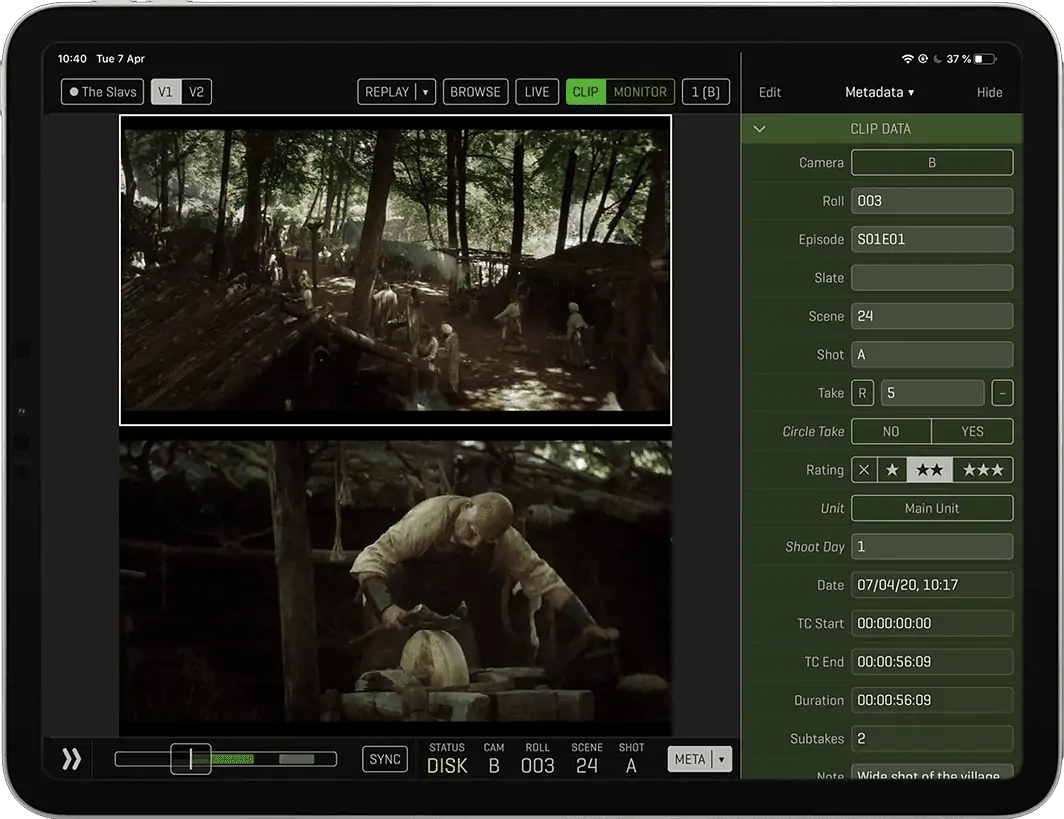 BEST SCRIPT SUPERVISOR MONITOR APP 2023
VUER is an iOS application that allows you to monitor and analyze up to 4 Teradek encoder video feeds in real-time, all in 1080p HD. With a built-in histogram, false color, focus peaking, waveform monitor, vectorscope, and more, you can access all of the data from your shot with a tap of a button.